Khloé Kardashian spoofs iconic Britney Spears interview in hilarious TikTok
Los Angeles, California - In a hilarious new TikTok, Khloé Kardashian lip-synced a Tucker Carlson interview with Britney Spears from 2003, where Carlson asked the pop star about her iconic 2001 campaign for Pepsi and whether or not she actually drinks the soda.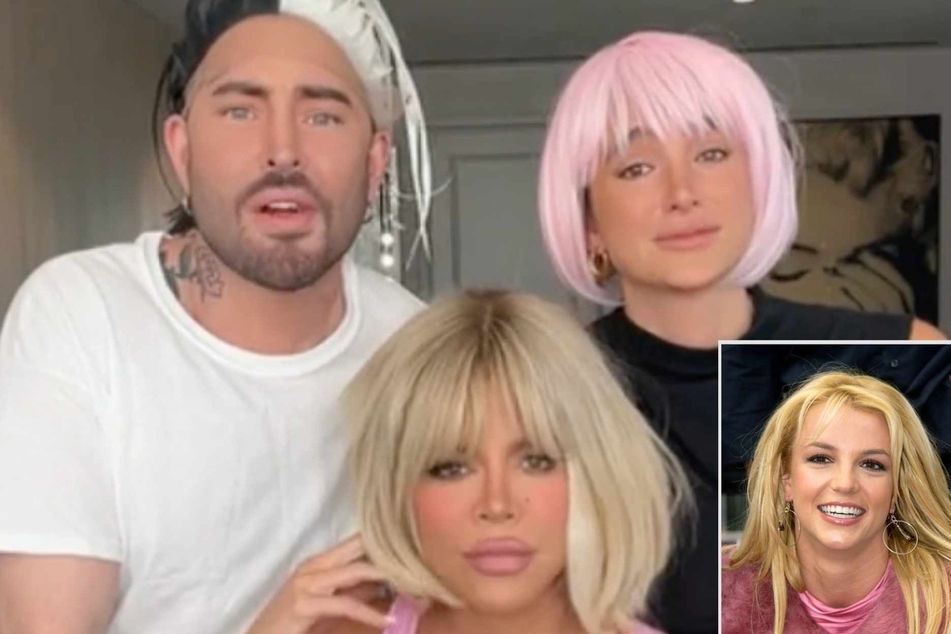 The video, which was posted on Friday, starts with a voiceover from Carlson, 54, who asks, "Candidly, just between you and me, how much Pepsi do you drink on an average day?"

Khloé twirls her hair and pretends to chew gum like Spears did in the original interview.
Then, along with make-up artist Ash K. Holm and hairstylist Andrew Fitzsimons, the reality star lip-syncs Spears' response: "I really do like Pepsi!"
"Really?" Carlson asks incredulously, "What's your favorite kind?"
Khloé and Co. then mouth Brit's hilarious reply, "My favorite kind of Pepsi? Pepsi's Pepsi!"
When the Carlson voiceover asks if Britney drinks Diet Pepsi (an insinuation that hasn't exactly aged well), the posse mouths, "No, just reg... just regular Pepsi."
What were Britney Spears and Tucker Carlson talking about?
In case you didn't know, Britney Spears did a now-iconic Pepsi campaign in 2001.
The pop princess was at the height of her fame when she starred in a series of very Y2K commercials for Pepsi cola, chock full of that early aughts razzle-dazzle.
Good luck getting that jingle out of your head!
Cover photo: Collage: Screenshot/TikTok/@khloékardashian & VINCE BUCCI/GETTY IMAGES NORTH AMERICA/GETTY IMAGES VIA AFP