Kim Kardashian trolls Kendall Jenner over her ex boos on TikTok
Los Angeles, California - Kendall Jenner might be over dating NBA players, but it looks like her big sister Kim Kardashian isn't about to let it go!
While Kendall's professional modeling career normally takes center stage, Kendall's love life has recently become a hot topic.
For weeks, the 27-year-old Kardashian star has been romantically linked to Grammy winner Bad Bunny. Together the pair has been spotted on several outings and sharing intimate PDA moments.
But no matter how much Kenny tries to enjoy her rumored dating life with the Después de la Playa artist, it appears her past boo things are lurking right over her shoulder.
Or on her sister Kim's shoulders, that is.
In a now-viral TikTok posted by big sister Kim Kardashian, the SKIMS owner and her daughter North are seen singing, dancing, and doing North's hair – all while Kim is wearing a bold "Kendall Starting Five" t-shirt.
The black shirt features Kendall surrounded by the five NBA players who she previously dated, including Devin Booker, Blake Griffin, Ben Simmons, Jordan Clarkson, and Kyle Kuzma.
Recently, Bad Bunny seemingly stirred up drama for allegedly taking a shot at one of Kendall's exes, Booker, in his hit song, CoCo Chanel.
NBA fans react to Kim Kardashian trolling Kendall with "starting five" t-shirt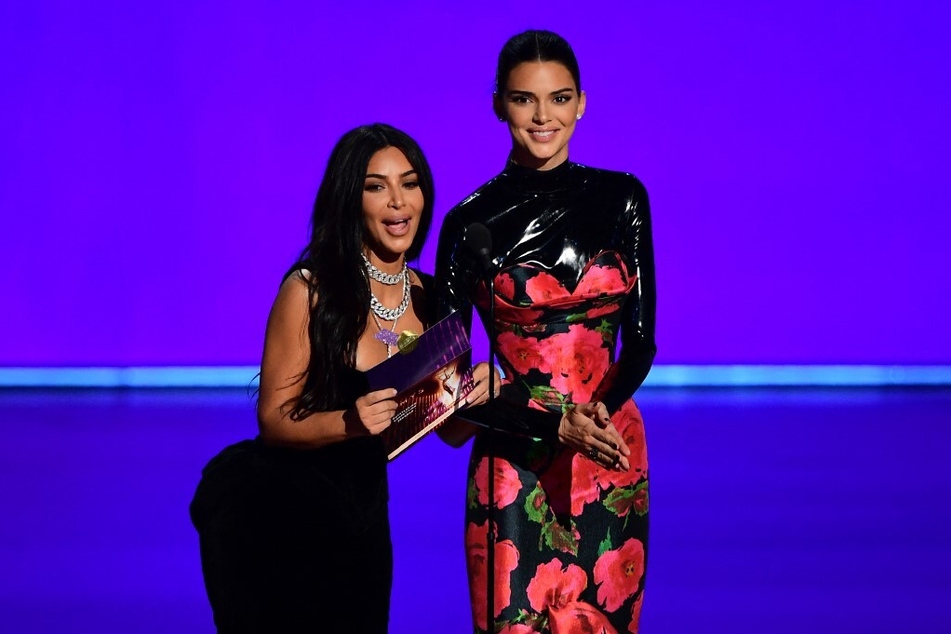 With over 9 million views and a million likes and counting, the viral clip slam-dunked into the NBA world, where fans shared their hilarious reactions to Kim trolling Kendall.
"Coach kendall," one fan tweeted.
"Add in Khloé's exes and you have a championship roster," another joked.
"Kims starting 5 is worse," another fan added.
"This 5 is better than prime Warriors," one fan hilariously noted.
Will Kim Kardashian ever get over Kendall's NBA blasts from the past? Or does she secretly want a roster of NBA players herself?
Cover photo: Collage: ANGELA WEISS / AFP / Screenshot / TikTok / kimandnorth