Second sex tape? Kim Kardashian reacts to Ye's new bombshell interview clip
Los Angeles, California - Kanye "Ye" West made more shocking allegations during a newly released segment of his interview with Hollywood Unlocked's Jason Lee - and Kim Kardashian has responded.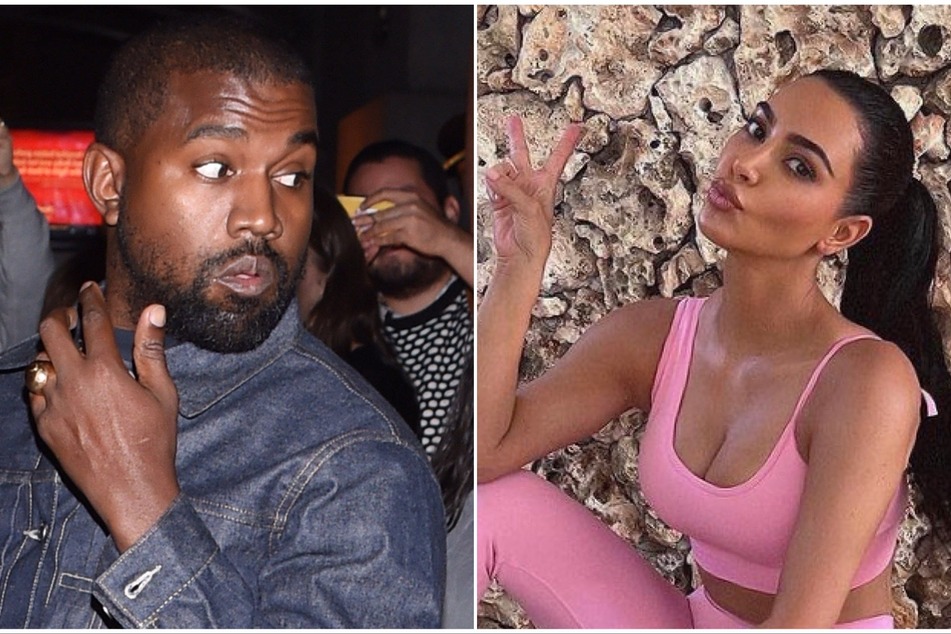 On Tuesday, the media outlet dropped another clip from the rapper's sit-down interview with the host.
And boy did Ye spill some tea.
From claiming he has Kim's alleged second sex tape to being banned from entering her home and revelations about her "new boyfriend," the hip-hop artist didn't hold back in the 40-minute video.
In regard to a supposed second tape that his estranged spouse made with her ex Ray J, Ye claimed he got his hands on a laptop that had the alleged footage and showed Kim - who burst into tears after seeing it.
"I went and got the laptop from Ray J myself that night, right? I met this man at the airport. Then got on a red eye came back, delivered it to her at 8:00 AM in the morning, and then I gave it to her. And she cried when she saw it," Ye explained.
However, Kim has sounded off on Ye's claims that there is another sex tape floating around the internet.
The reality star made a statement via her rep to People: "After review, there was nothing sexual unseen, only footage on the plane on the way to Mexico and footage at a club and restaurant on the same trip."
The rep continued, "Kim remains firm in her belief that there is no new second tape that exists. After 20 years, she truly wishes to move on from this chapter with focus instead on the positive things she continues to do as a mother, entrepreneur and advocate for justice reform."
But Ye's new interview didn't stop there.
Ye sounds off on Kim's "new boyfriend"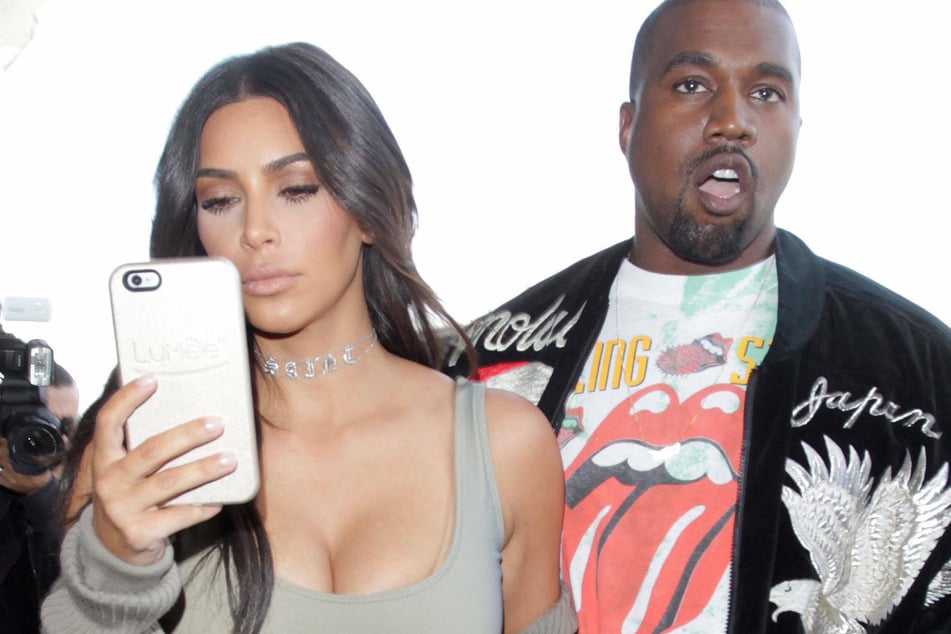 Ye also claimed in the interview that he was recently barred from entering Kim's house when he went to pick up their kids for school.
He added that when he returned with the children the same day, his eldest daughter North wanted to show him something, but said: "Daddy can't come inside."
"But that hadn't been defined," Ye shared. "And I'm hearing that the new boyfriend is actually in the house that I can't even go to."
Ye further explained that he wasn't too thrilled when, during Kim's SNL debut in October, she and her new boo Pete Davidson shared an onscreen kiss during a skit.
"How you gonna bring me to SNL and then kiss the dude you dating right in front of me?" he added.
It unleashes many questions: Were Kim and Pete actually dating before her SNL hosting gig? Unfortunately, none of the parties have clarified.
As far as the exes' current relationship, Ye maintained that he's only focused on being the "best dad" to the former couple's four kids.
"Nothing with my career, with this rap, with this media, with none of that, that's gonna keep me from my children. And that's what I want everybody to know: Don't play with me. Don't play with my children. Ain't no security gonna get in between me and my children, and you ain't finna gaslight me," the 44-year-old said.
Is Ye telling the truth? Or is he the one gaslighting his ex?
Cover photo: Collage: IMAGO/MediaPunch & screenshot/instagram/kimkardashian