Kylie Jenner and Selena Gomez slam bullying rumors
Los Angeles, California - Kylie Jenner was accused of shading Selena Gomez, but this time they both stepped in to clarify the rumors.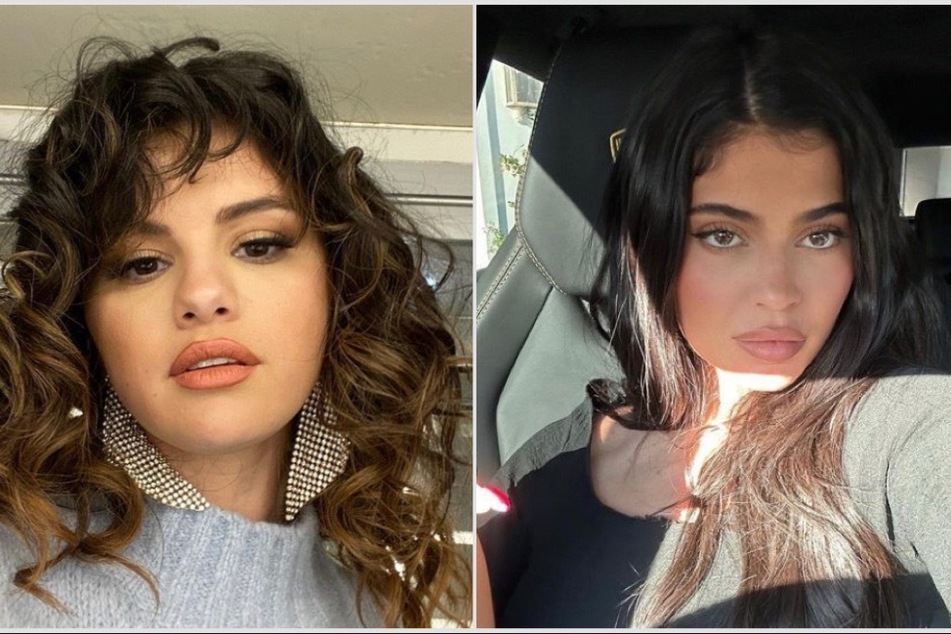 The 25-year-old Kylie's Cosmetics owner subtly told fans to calm down with the chatter that she's beefing with the Disney alum.
It all began on Tuesday when Kylie posted a snap to her Instagram story of a failed FaceTime call with Hailey Bieber, with the two zooming in on their respective eyebrows.
The post followed Selena explaining in a TikTok video that she "accidentally laminated her eyebrows too much." Because of past allegations of beef between Selena and Hailey over their history with Justin Bieber, fans assumed the two were bullying the Only Murders in the Building star.
After TikToker @devotedly.yours posted her breakdown of the alleged drama, Kylie took to the comments section to clarify that fans were creating gossip where there was none to be had.
"This is reaching. no shade towards selena ever and i didn't see her eyebrow posts! u guys are making something out of nothing. this is silly," the mom of two wrote.
Selena also hopped into the comments to agree with Kylie, and added under the reality star's remark, "It's all unnecessary, I'm a fan of Kylie!"
Perhaps it's time fans learn to chill with the accusations, as the world has already seen the damage they've done to Selena and Hailey in the past.
Cover photo: Collage: Screenshot/instagram/selenagomez & kyliejenner