Kylie Jenner gets dragged for using aging filter on TikTok
Los Angeles, California - Kylie Jenner played around with the aging filter on TikTok, but some users were definitely not in the mood as they hit out at her post.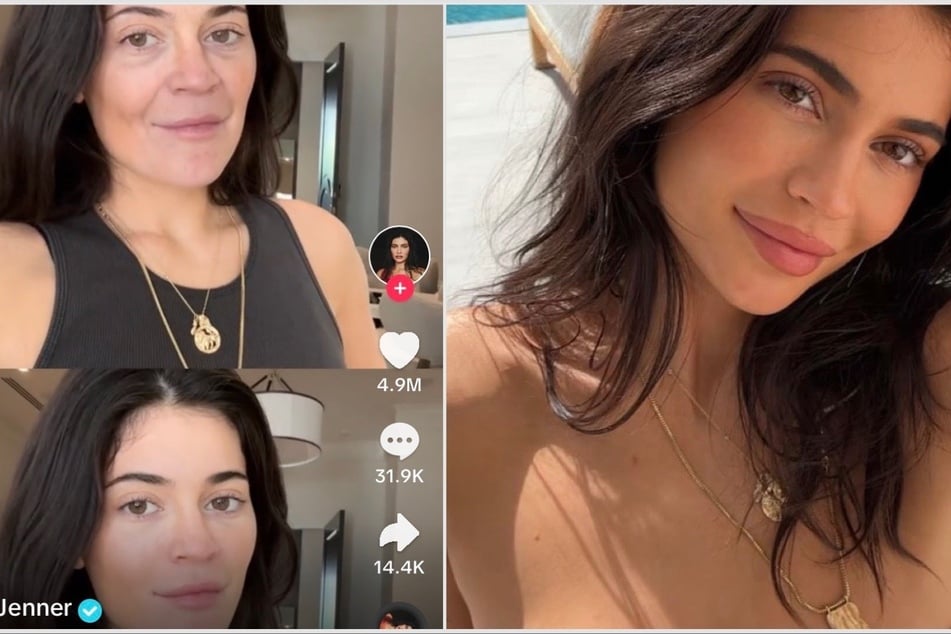 On Monday, the 25-year-old beauty mogul dropped a new clip on the app, revealing what her "older" face would look like.
The Kardashians star, who was sported a make-up free look, wasn't really feeling her future self, and says "I don't like it" while checking out the effects of the aging filter.

Pushing her hair back, she emphatically adds, "I don't like it at all," before quipping: "No, no," and shaking her head.
The mom-of-two's response didn't exactly vibe with her followers, many of whom took jabs at her rumored cosmetic surgeries and her attitude towards a natural process in the comments section.

One user wrote, "We all know you'll get it fixed so don't," while another fan commented, "It's aging process my dear."

But some did compliment Kylie's "healthy" glam, with one fan commenting, "Your hair looks so much healthier Kylie keep up the good work."
That's probably a reference to Kylie's ongoing "healthy hair journey," which she's been showing off in a series of TikTok vids.
Cover photo: Collage: Screenshot/TikTok/kyliejenner