Roar! Kylie Jenner gets major backlash for faux lion's head at Paris Fashion Week
Paris, France - Kylie Jenner caused an uproar after sporting a life-sized lion's head at Paris Fashion Week (PFW).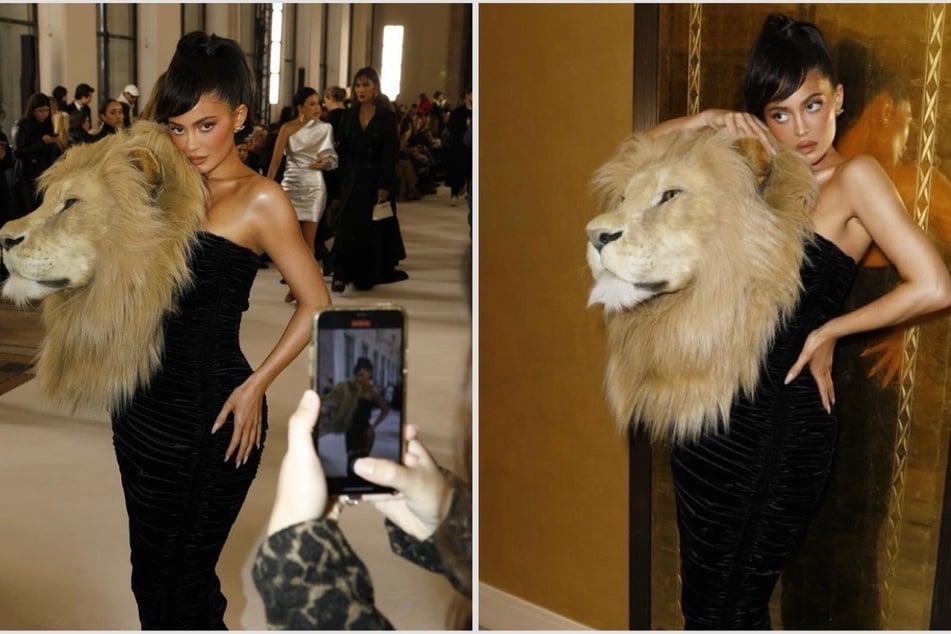 You're gonna hear her roar! And some ferocious roars back.
On Monday, the 25-year-old beauty mogul channeled major Leo energy while attending design house Schiaparelli's show at PFW.
Yet, Kylie's fashion choice was widely received as another "tone-deaf" moment by fans.
The Kardashian star arrived to the event wearing Schiaparelli in a fitted strapless black velvet gown, while also sporting a large replica of a lion's head across her torso.
Kylie completed the daring look with matching black Schiaparelli sling-backs with golden toes, which mirrored the similar animal-adorned creations featured in the designer's Inferno Couture runway show.
"The leopard, the lion, and the she-wolf" were aimed to represent "lust, pride, and avarice in Dante's iconic allegory," the brand said.
The Kylie Cosmetics owner proudly shared her risqué outfit on Instagram and thanked the designers.
"BEAUTY AND THE BEAST," she wrote. "Wow I loved wearing this faux art creation constructed by hand using manmade materials. beautiful beautiful."
Yet, despite the disclaimer that "no animals were harmed" in the making of the look, users sounded off in the comments section with major disapproval of the ensemble.
Kylie Jenner gets ferocious backlash for attire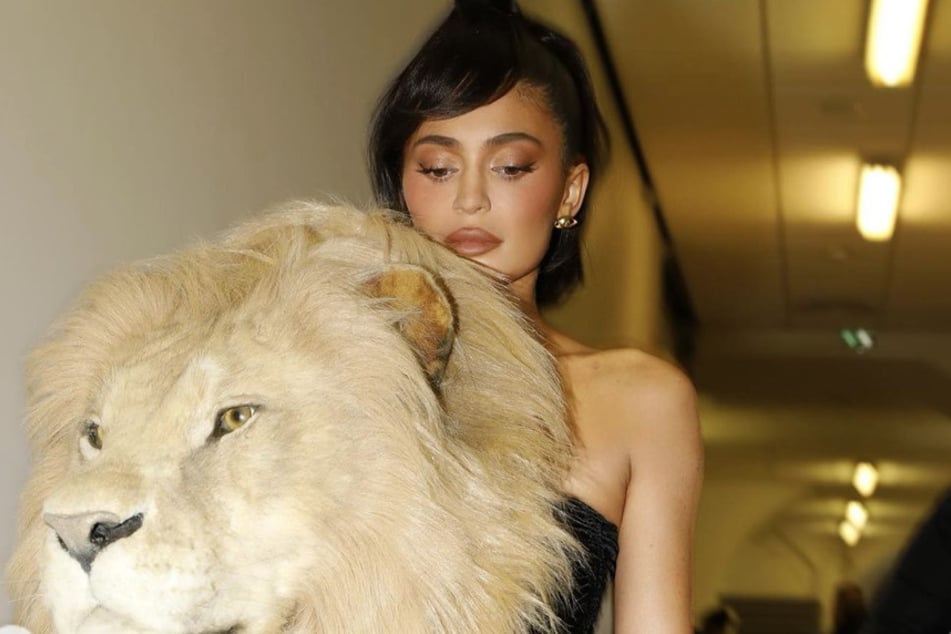 Fans have not held back their thoughts on Kylie's latest fashion statement, both on the star's page and the designer's.
And let's just say the reactions have been less than favorable.
"Guess more Americans will be flocking to Africa now to get the latest wildlife accessories. Promoting hunting ... This is wrong on so many levels, The king of our jungle is not a fashion statement, like WTF," one fan commented.

Another user wrote, "There are times when you just say no. This was one of them."
"Even though it's not real it's still disturbing and in bad taste," a fan also wrote under the post.
"We have to stop showing animals as luxury 'products,'" commented another.
The beauty mogul has yet to respond to the backlash. Nevertheless, Kylie's outfit post has garnered over 4 million likes from her IG followers, and plenty of buzz for the design house.
Despite fans' disapproval, it appears Schiaparelli and Kylie may have still gotten the last laugh.
Cover photo: collage: screenshot/instagram/kyliejenner