Lizzo gets ready for new Jurassic Park release with hysterical TikTok
Lizzo's latest #aboutdamntime TikTok duet took a dino-inspired turn that quickly went viral.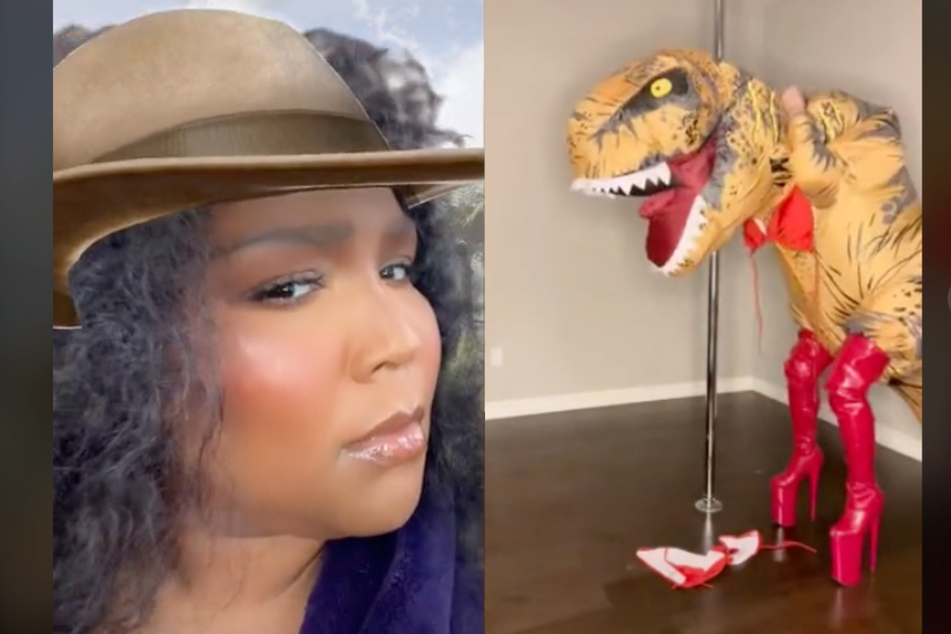 A collab with TikTok user suzyepnog went up on Thursday night and just 12 hours later, the clip had 1.1 million views.
It's easy to see why, as Lizzo channels her inner paleontologist.
In her TikTok, the pop star rocks a virtual hat in the style of Sam Neill's Dr. Alan Grant from the original 1993 Jurassic Park.
Her duet partner's original video, which has a whopping 62 million views of its own, features Suzy, a professional pole dancer, in an inflatable T. rex costume struggling to put on red platform stripper boots and a matching bikini, all set to Lizzo's About Damn Time. Sadly, she doesn't end up putting on a show at the end.
Lizzo doesn't offer any live commentary in this duet. She just takes it all in with gaze of a critical observer, which makes for a hilarious contrast to the T. rex struggling to get dressed.
This latest viral hit is perfectly timed ahead of the June 9 release of Jurassic World Dominion.
Lizzo is a big fan of the Jurassic Park theme song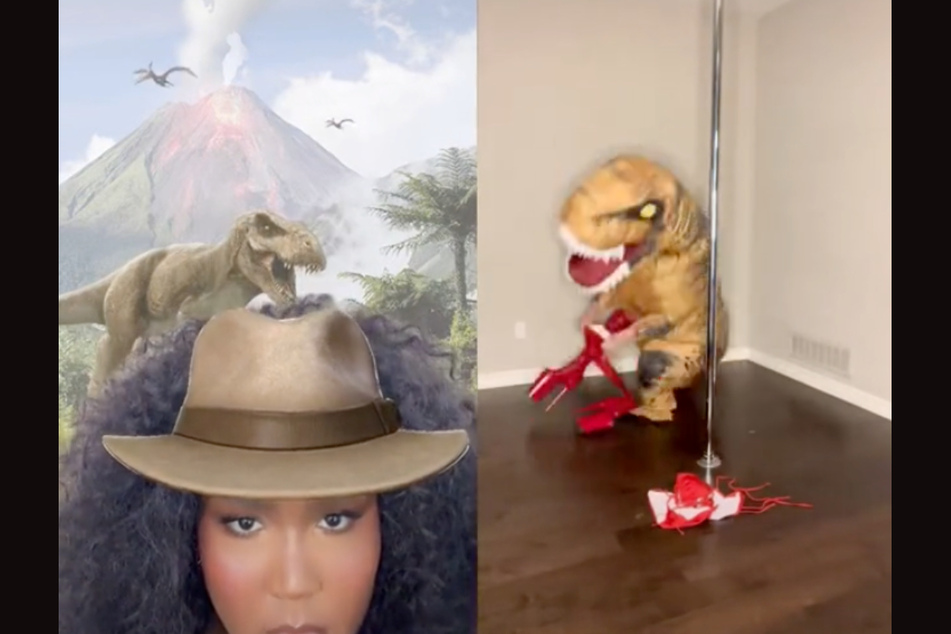 Lizzo's connection to Hollywood's famous franchise goes way beyond this TikTok. It turns out she's actually a big fan.

Back in 2019, in an MTV interview, Lizzo gushed over the Jurassic Park theme song.
Rating it as composer John Williams' best work, she said: "Jurassic park is like the best f***ing theme of all time. Like it has moments... When you hear it you can just see a stegosaurus, a brontosaurus, and you can just see their necks..."
So there you go, it seems perfectly fitting for this #aboutdamntime challenge to crossover with the prehistoric.
Cover photo: Collage: Screenshot/TikTok/lizzo