Olivia Dunne flips the script with belly-flop fail on TikTok
Baton Rouge, Louisiana - LSU gymnast Olivia Dunne is back in the gym and getting back into the swing of things - literally!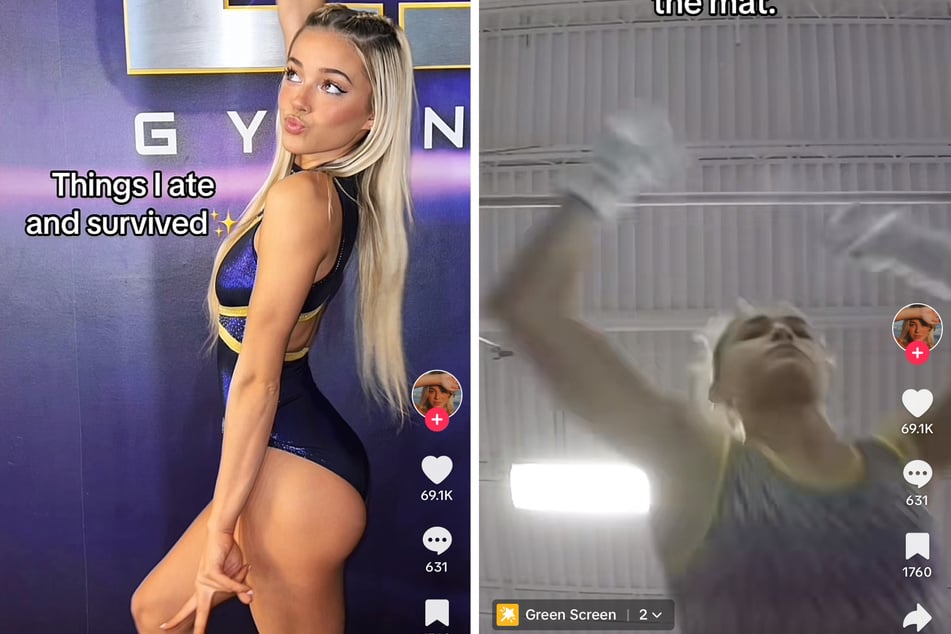 Gymnastics is one of the hardest sports because of its year-round schedule.
Unlike athletes of sports with offseasons, gymnasts must train year-round to keep up their skills and physiques.
As the highest-paid college athlete in the nation, balancing a training schedule with public appearances as a brand ambassador isn't the easiest. And Dunne's latest viral post proved just that!
In a new TikTok that has garnered more than half a million views, Dunne posted a picture wearing a LSU uniform with the message: "Things I ate and survived."
Fans were not ready for what came next.
Following the photo, Olivia posted a blooper clip of her missing her hands on a release, flopping belly-first onto the safety mat.
Ouch!
After several public appearances, including the 2023 Sports Illustrated Swimsuit Issue release party, it appears Dunne is having her share of flops as she practices her skills once again.
Fans react to Olivia Dunne's epic uneven bars crash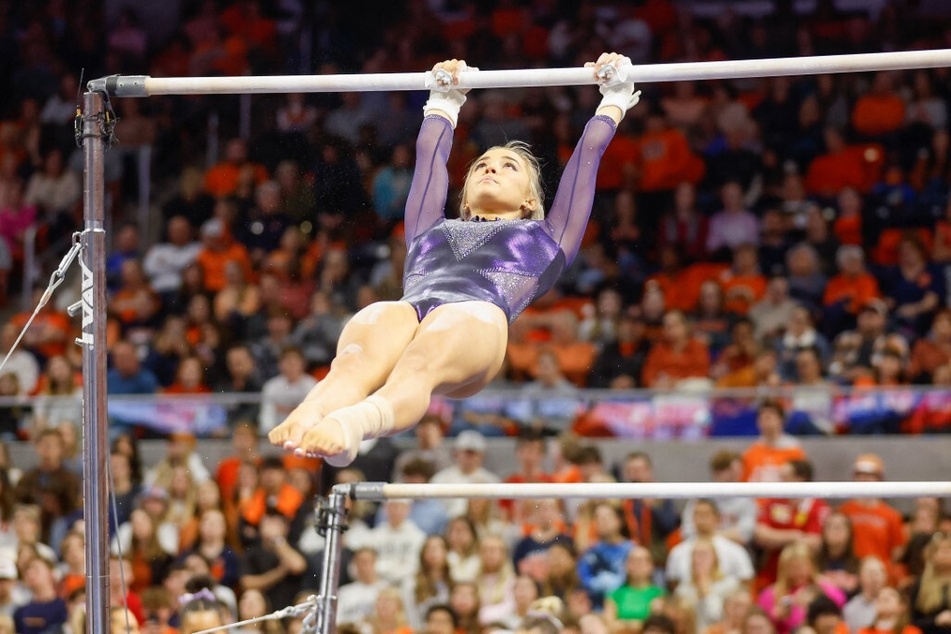 Taken aback by Livvy's fail, fans rushed to the comments section with worried and hilarious reactions.
"Jesus! Are you okay?" one fan questioned.
"I would've laid there on the mat and contemplated life while trying to get air back," someone else wrote.
"This is always our fav video of yours," fellow influencers and pro wrestlers the Voros twins added.
As a rising senior at LSU, the star gymnast will compete in her final NCAA season with hopes of winning her first national championship title.
Would you give Olivia Dunne's epic crash a perfect 10?
Cover photo: Collage: Screenshot / TikTok / livvy