Olivia Dunne has fans raving over her latest fashion TikTok!
Baton Rouge, Louisiana - Is the resident TikTok queen Olivia Dunne a sneakerhead?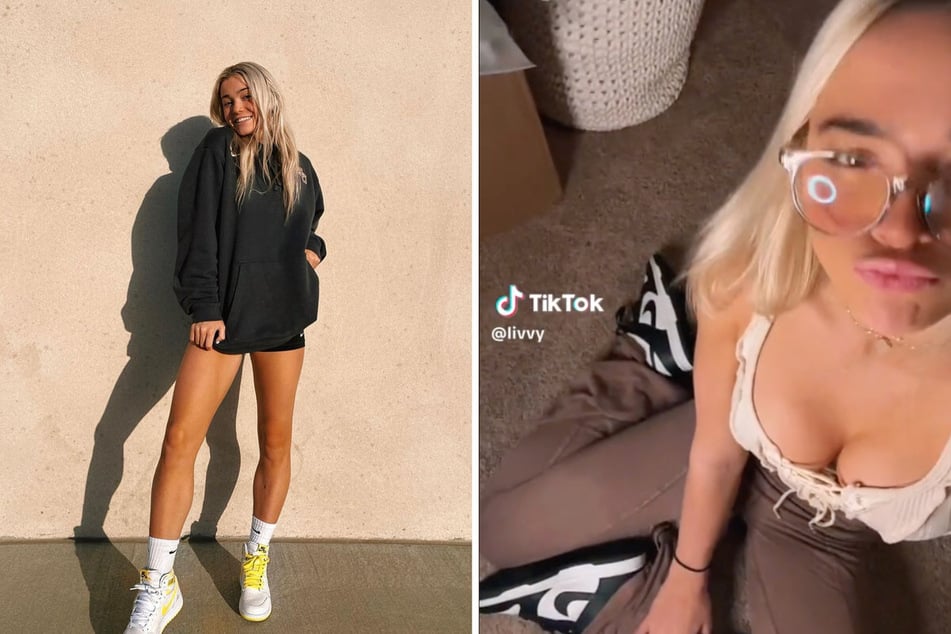 The LSU star gymnast is the most followed college athlete on TikTok, and like kids on Christmas Eve, Livvyators –as Olivia Dunne's fanbase likes to call itself – eagerly anticipate what the social media guru will share next.
The answer to that burning questions is
In her latest TikTok, Livvy took a break from her usual glamour and funny posts to give fans an inside look into her fashion style.
And not just any type of fashion – this is some serious Gen-Z streetwear here!
In the clip captioned "a little commotion for the dunks," she highlighted her black-and-white low top dunks that fans raved over.
"I don't have those color dunks but I NEED," one fan commented.
"Livvy is a dunk girl? OMG," another fan wrote.
"I have those sneakers #twins," a lucky user said.
As usual, Livvy's video took off with hundreds of thousands of views, likes, and comments! With 7 million TikTok followers and growing, it's hard to guess what she will post next to keep her followers on the edge of their seats. But it's pretty clear that whatever she uploads is bound to take off like a rocket!
Cover photo: Collage: Screenshot / Instagram / Livvydunne & TikTok / Livvy