Olivia Dunne hilariously asks fan to pay up in latest TikTok
Hutchinson Island South, Florida - Olivia Dunne isn't a cheapskate... after all, she is the highest-paid college athlete in the nation.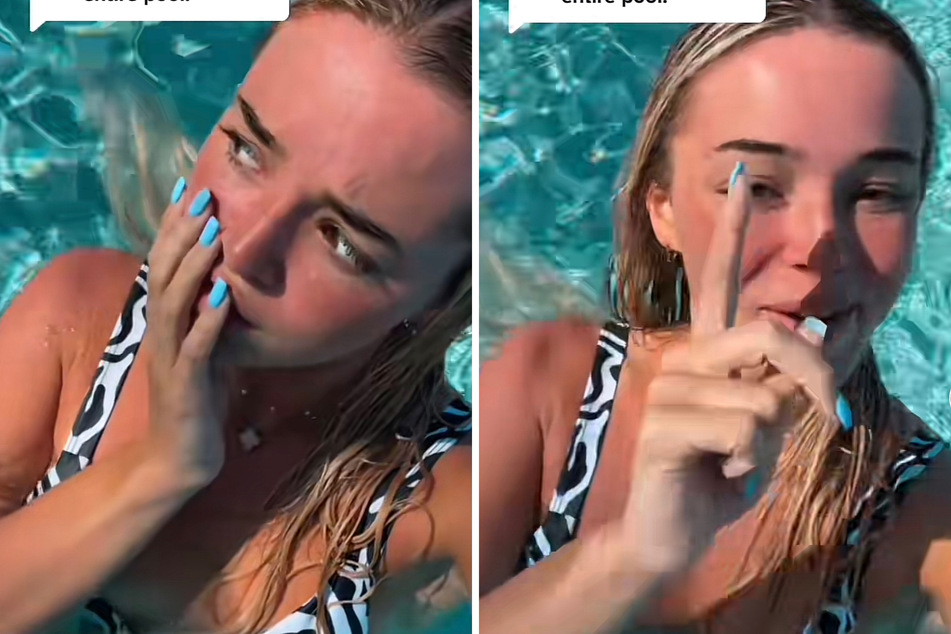 With over 11 million followers on TikTok and Instagram alone, it's no secret that Dunne has a lot of suitors who regularly vie to catch the attention of the LSU star gymnast.

In her latest TikTok posted on Thursday, Livvy hilariously dedicated an entire video to a fan named Josh after his creepy comment stood out from the rest.
"10 grand to sniff the entire pool," Josh wrote.
Livvy handled the question with sarcastic humor in a new video featuring herself in a pool lipsyncing to a trending audio that said, "Tell them to bring me my money."
"do you wanna do venmo or cash," she hilariously captioned the video.
Livvy, who reportedly earns a staggering $3.4 million in NIL deals, is no stranger to such comments by fans, and she often hits back with witty responses in the comments.
Olivia Dunne responds to fans on TikTok
"My friends don't believe we're dating," one person wrote under the TikTok, to which Livvy replied, "fake friends."
"Chase that bag," fellow student-athlete and influencer Sam Hurley said.
Last week, the New Jersey native made huge headlines on the internet as the first college athlete to become a Sports Illustrated swimsuit model.
Cover photo: Collage: Screenshot / TikTok / livvy