Rihanna and A$AP Rocky hit with breakup and cheating rumors
Los Angeles, California - Say what now? Rihanna and A$AP Rocky have been trending on social media amid rumors that the singer split from the rapper.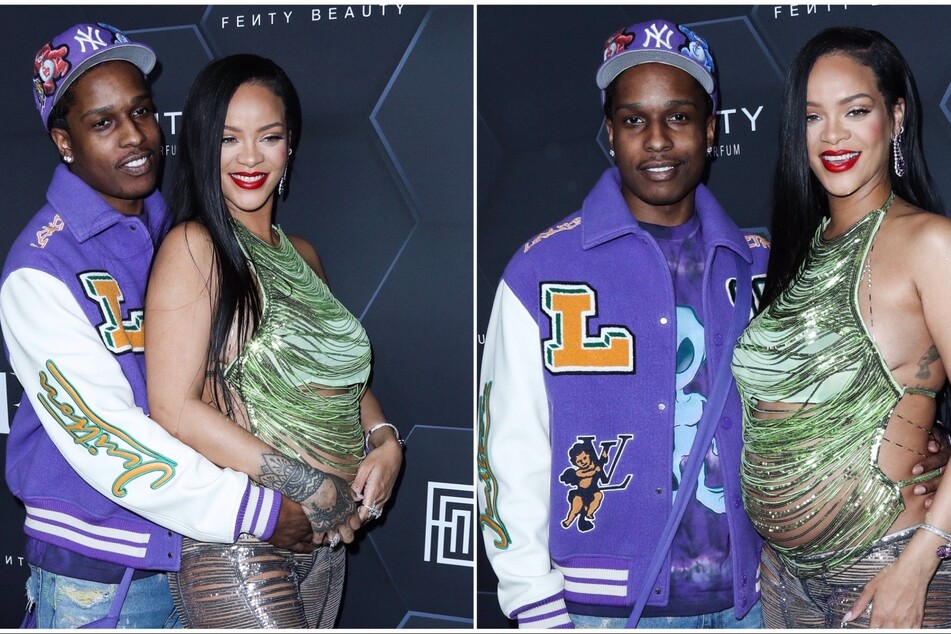 On Thursday evening, internet sleuths flocked to social media to uncover the tea behind a strange story that has continued to circulate.

Per Twitter, it is rumored that the rapper cheated on RiRi with shoe designer, Amina Muaddi.
Now, no one quite knows where this spicy piece of gossip came from. But needless to say, fans didn't take too well to the notion that the L$D artist allegedly stepped out on the heavily-pregnant pop star.
"Nah ASAP Rocky cheating on Rihanna has to be the biggest fumble in fumble history," one user wrote.
Another fan tweeted, "This rihanna and asap rocky rumor better be fake because no way asap really cheated on rihanna."
So did Rocky fumble the bag and cheat on the baddest chic in the game?
Everyone can breathe a sigh of relief, because reportedly, the rumors aren't true. According to TMZ, a source directly connected to both artists claims that the cheating and breakup rumors are 100% false.
The outlet clarified that Muaddi is merely connected to Rihanna, as she is a shoe designer for Fenty.
Muaddi also recently reposted pics of the Stay singer out in West Hollywood, which would be weird to do if she was cheating with the rapper.
The lovebirds, who began their low-key romance in 2020, are currently expecting their first baby together.
Though the soon-to-be parents have kept the sex of the bundle of joy a secret, RiRi did gush over motherhood and her boo during her recent cover feature for Vogue.
Yet, this brief misunderstanding should serve as a reminder to Rocky that RiRi fans don't play about with their queen!
Cover photo: Collage: IMAGO/NurPhoto