Rihanna reveals baby in viral first TikTok – but the real reason why may be a shocker
Los Angeles, California - Rihanna finally shared a rare first-look at her newborn son on TikTok, and fans are in love! Yet, it seems she may have done so to get ahead of the press.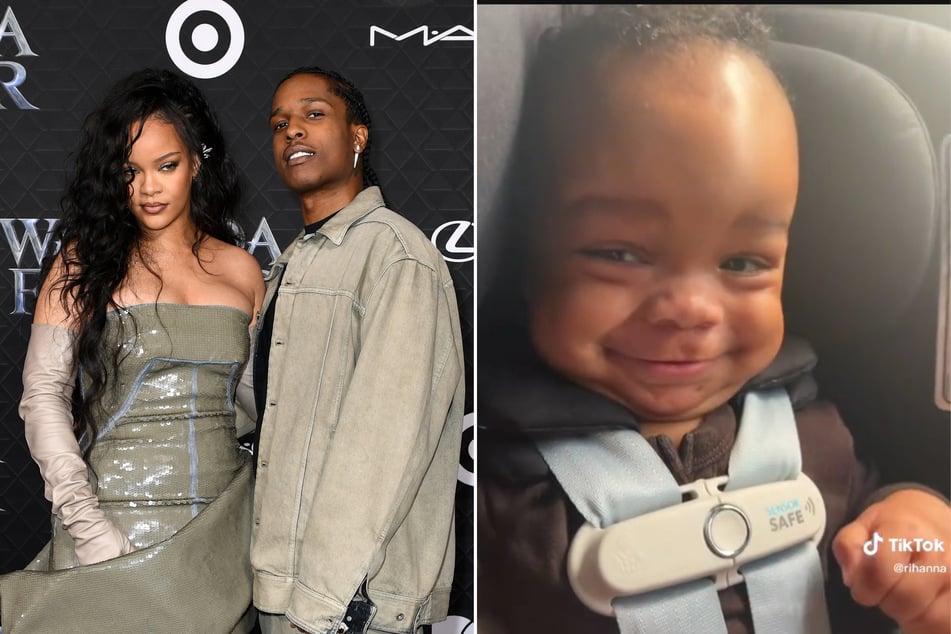 The short clip shows a close-up of perhaps the cutest baby on the planet, whose name has yet to be revealed publicly, as he smiles at his mom from the backseat of a car.
"You tryna get Mommy's phone?" the pop star says from the behind the camera to her little one, which she and rapper A$SAP Rock welcomed back in May.
The tyke is later seen yawning as he looks out the window of the moving car.
The video also marks Rihanna's first ever post on the platform, which she simply captioned "hacked."
According to a tweet from Jason Lee of the website Hollywood Unlocked (HU), RiRi FaceTimed "to tell me that paparazzi took unauthorized photos of their baby and planned to release them," so she apparently turned to him to put them out first.
"She wanted BLACK MEDIA to be the one to do it since she wasn't going to be given the choice. I wish they were given the choice. Kids are off limits here at HU. I guess some folks don't care," he added in another tweet, although some critics have called him out over the topic.
"The GAG is they tried to take that moment from her and she took it right back," Lee said of RiRi's turn to TikTok.
Cover photo: Collage: VALERIE MACON / AFP & Snapshot / TikTok / Rihanna