Swiftie skips work to snag Taylor Swift's Eras Tour merch in anonymous style
Cincinnati, Ohio - The dedication some Swifties have to secure Taylor Swift merch from The Eras Tour is real!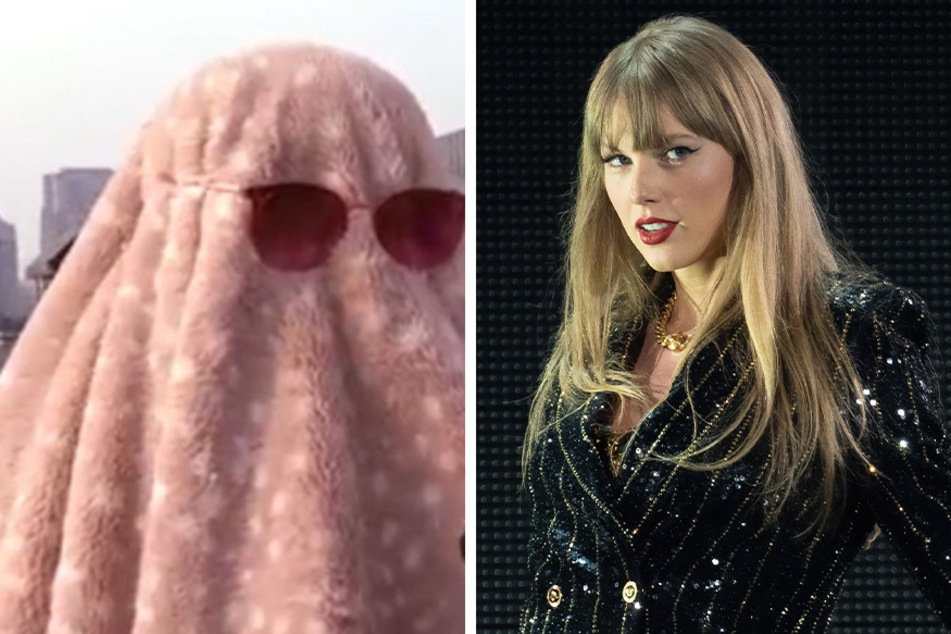 As Swift's highly popular Eras Tour takes over the city of Cincinnati, Swifties are flocking to Paycor Stadium in hopes of snagging some merch from the merch trucks that arrived on Wednesday, according to the Cincinnati Enquirer.
However, one Swiftie is standing out – albeit anonymously – amongst the masses, and it's all thanks to their intricate plan to secure merch without her place of employment finding out.
In a post on Twitter by @CincyProblems, a "Taylor Swift superfan" is seen rocking quite the disguise in screenshots from a local news broadcast.
Apparently, this particular Swiftie from Louisville, clad in a blanket over the top of their head with a pair of sunglasses on top, showed her dedication to The Eras Tour merch cause by calling in sick to work so they could wait in the merch line for hours. Yet, they "still found a way to stay anonymous during her interview," per the tweet.
In a clip from the local news interview, the secret Swiftie shared that her love for Swift runs deep, noting that she nearly made her daughter's middle name Taylor due to her love for the Grammy-winning artist.
Though the Swiftie in disguise admitted she's going to The Eras Tour show in Cincinnati on Saturday night, she – like many – probably didn't want to mess with merch lines on the day of the show. If nothing else, you've gotta respect the commitment!
Cover photo: Collage: Screenshot/Twitter/@cincyproblems/SUZANNE CORDEIRO/AFP