Taylor Swift calls out "extremely aggressive" security team at The Eras Tour
Philadelphia, Pennslyvania - Taylor Swift rushed to the defense of fans at The Eras Tour after the security team became too aggressive.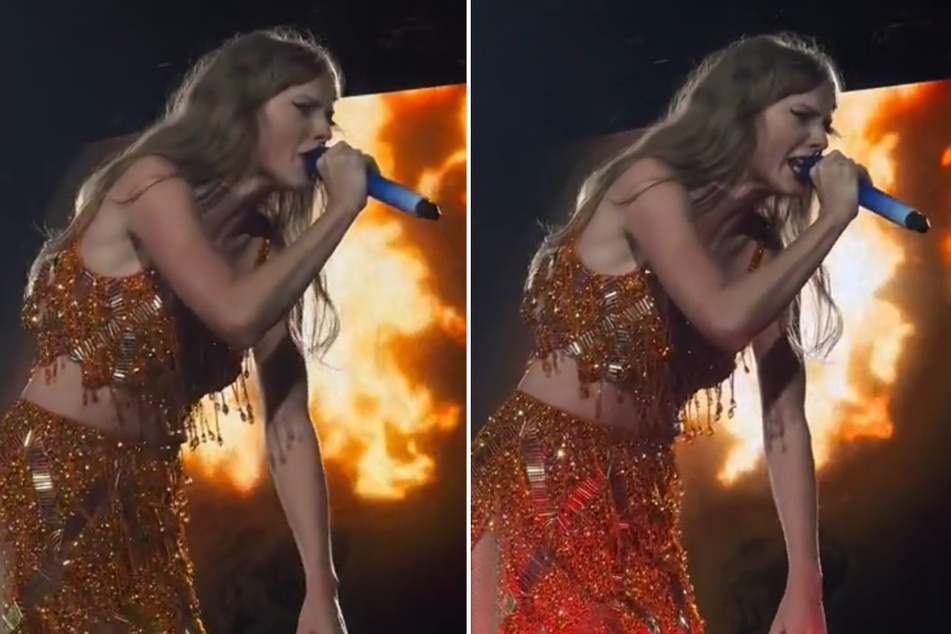 'Cause baby, now we got bad blood!

On Saturday, the 33-year-old was performing Bad Blood during the 1989 portion of the Philadephia show when the altercation occurred.
Between lyrics, Swift yelled, "Hey, stop!" to a security guard who had been physically aggressive toward a fan.
"She's fine," the Anti-Hero singer told the guard. "She wasn't doing anything!"
It seems that her message wasn't received by the guard, as she had to ask him to stop once again before walking to the other end of the stage.
More details about the viral incident were later revealed by the fan involved via TikTok.
"The guard had been harassing our group all night. He kept telling us not to touch the rail, and every time we did anything, he was on top of us," she said.
After Swift caught wind of the guard's handling of the situation and called him out, the guard was "escorted out," and the group received free tickets to Sunday's show for their trouble.
Taylor Swift fans explain viral Eras Tour security incident
Another fan took to Twitter to give more details about her experience with the "extremely aggressive" security team.
"taylor was yelling at a security guard because they fully kept putting their hands on us to physically push us off of the barricade instead of just telling us to move," the attendee explained.
She echoed what Swift told the security team, explaining that they were merely dancing and singing as the singer approached before the guard became aggressive.
The fan added that the security guard called out by Tay wasn't the only one being forceful with female concertgoers, adding that "all" of the male guards "didn't even hesitate to touch us to move us."
Cover photo: Collage: Screenshot/TikTok/brilayfield