Tucker Carlson reveals the real reason behind his firing from Fox News in new book
Woodstock, Maine - Former Fox News host Tucker Carlson has a new book where he reveals what he claims to be the real reason he no longer works for the network.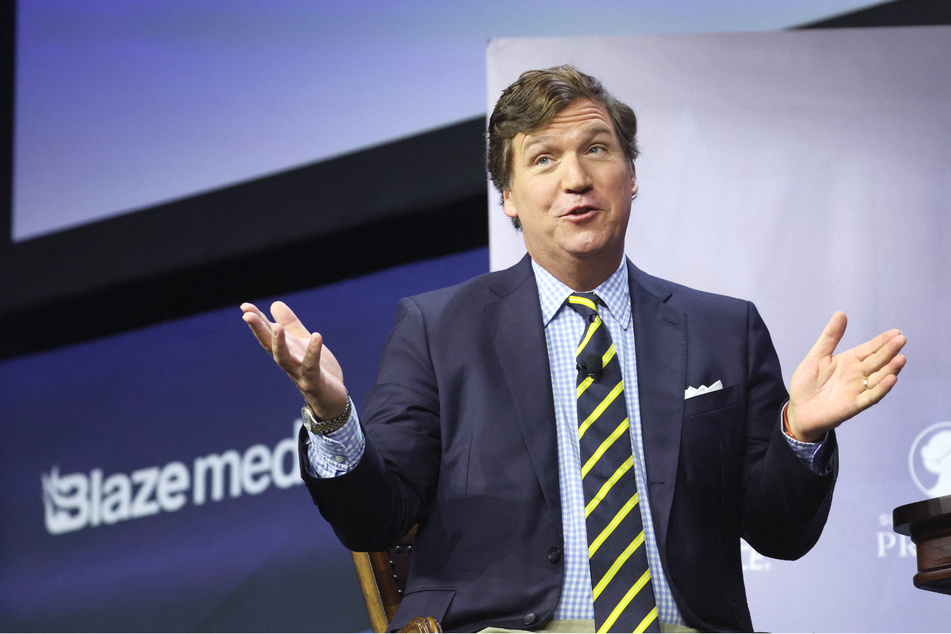 Carlson told biographer Christopher Moore that his firing was a condition in Fox News' lawsuit settlement with Dominion Voting System, according to The Guardian.
"They agreed to take me off the air, my show off the air, as a condition of the Dominion settlement," Carlson explained to Moore. "They had to settle this."
He goes on to claim that Fox News owner Rupert Murdoch "couldn't testify" in the suit, and says he thinks the deal was made "minutes before the trial started."
"I mean, I know it was," he added.
Back in April, Fox abruptly announced that Carlson had been dropped from their network. The news came shortly after the company settled a defamation suit from Dominion for $787.5 million regarding the network perpetuating Donald Trump's lies about election fraud.

It had been rumored that Carlson was let go because of the settlement, but both Fox and Dominion have denied the accusation.
The book's publisher All Season's Press said the biography is based on "hundreds of hours of interviews with Carlson, his family, colleagues, acquaintances and enemies."
Tucker is scheduled to hit stores on August 1.
Cover photo: SCOTT OLSON / GETTY IMAGES NORTH AMERICA / GETTY IMAGES VIA AFP