Was Tucker Carlson's departure from Fox News part of the Dominion settlement?
New York, New York - After TV personality Tucker Carlson was mysteriously let go by Fox News, sources are claiming Dominion Voting Systems may have had something to do with it.
According to Variety, Carlson spoke with board members of Fox Corporation by phone on April 26 and was told his show was being shut down as part of the company's recent $787.5 million settlement in a lawsuit brought forth by Dominion.

The suit accused Fox News of amplifying false claims that Dominion's voting machines manipulated votes to help Joe Biden become president.
While Carlson isn't listed in the suit, Dominion allegedly added the clause to oust him in a verbal agreement that wasn't written in the settlement.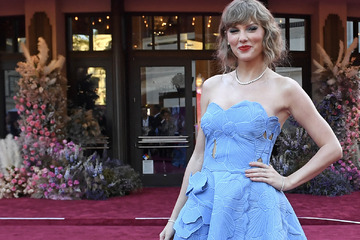 "That condition was intended to hurt Fox, and Tucker is just collateral damage," a source told the outlet. "Dominion wanted to punish Fox, and it's working."
In a statement, Dominion claims the company "made no demands about Tucker Carlson's employment orally or in writing."
"Any claims otherwise are categorically false and a thinly veiled effort to further damage Dominion," the company added. "Fox should take every effort to stop these lies immediately."
Tucker Carlson's ousting at Fox remains a mystery
Unfortunately, Carlson's show being cancelled still remains a mystery. But Variety did reveal that Fox News never fully fired him, and he is allegedly still receiving his $20 million salary.
Carlson recently revealed that he intends to move his show to Twitter in coming months, though the company's current CEO Elon Musk assured the world that he and Tucker Carlson, who share similar right wing views on free speech, "have not signed a deal of any kind whatsoever."
If Fox News fights Carlson on the move, he's already hired an experienced attorney who is prepared to dispute the contract he has with the network.
Cover photo: Collage: IMAGO / ZUMA Wire