Ye leaks texts from Kim Kardashian after making a huge Valentine's Day stunt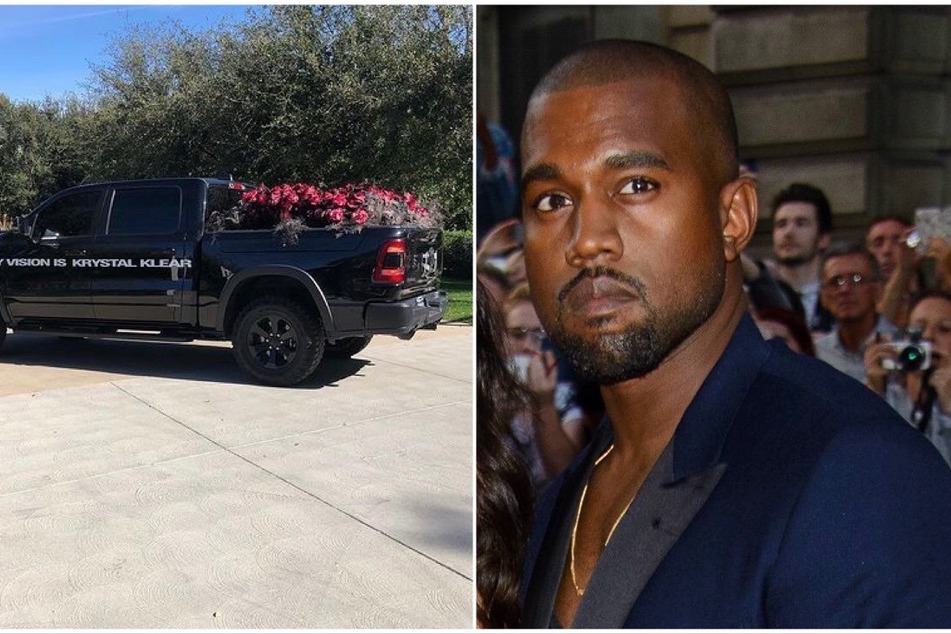 On Monday, a newly single Ye apparently sent a truck filled with roses to Kim's mansion for Valentine's Day.
The rapper posted now-deleted pics to his Instagram of the black vehicle with the words, "My vision is krystal klear" – note the k's – written on its side with roses stuffed in the back.
Mr. Hyde quickly took over from Dr. Jekyll, though, as Ye also leaked what appeared to be texts between him and his estranged spouse regarding the artist's recent attacks against Pete Davidson.
In the chat, the SKIMS owner apparently wrote, "U are creating a dangerous and scary environment and someone will hurt Pete and this will all be your fault."
Ye accompanied the screenshot with snap of a scene from the 2001 film Baby Boy, in which Ving Rhames is seen choking Tyrese Gibson.
The caption hardly lowered the temperature: "UPON MY WIFE'S REQUEST PLEASE NOBODY DO ANYTHING PHYSICAL TO SKETE IM GOING TO HANDLE THE SITUATION MYSELF."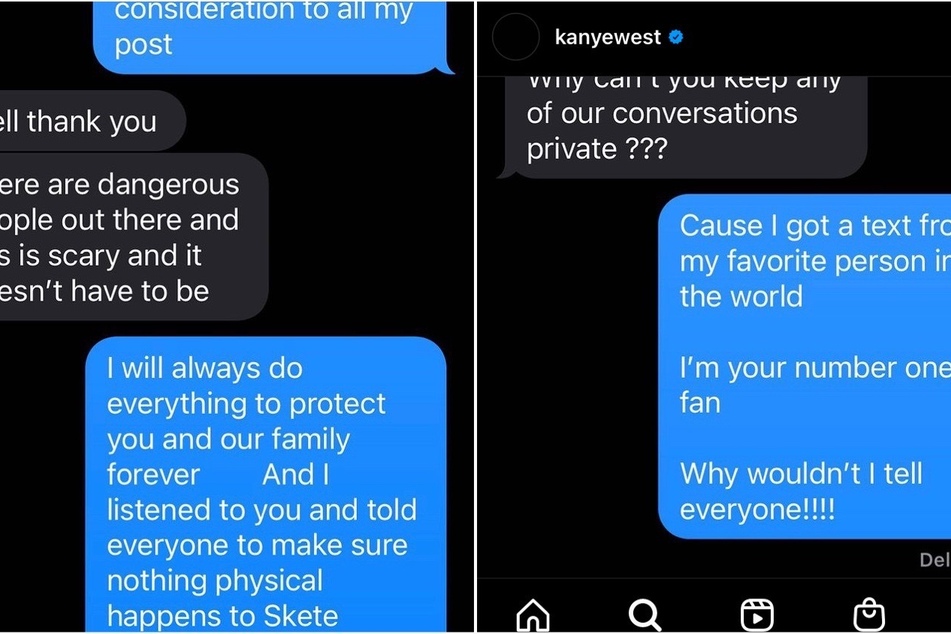 Ye gets called out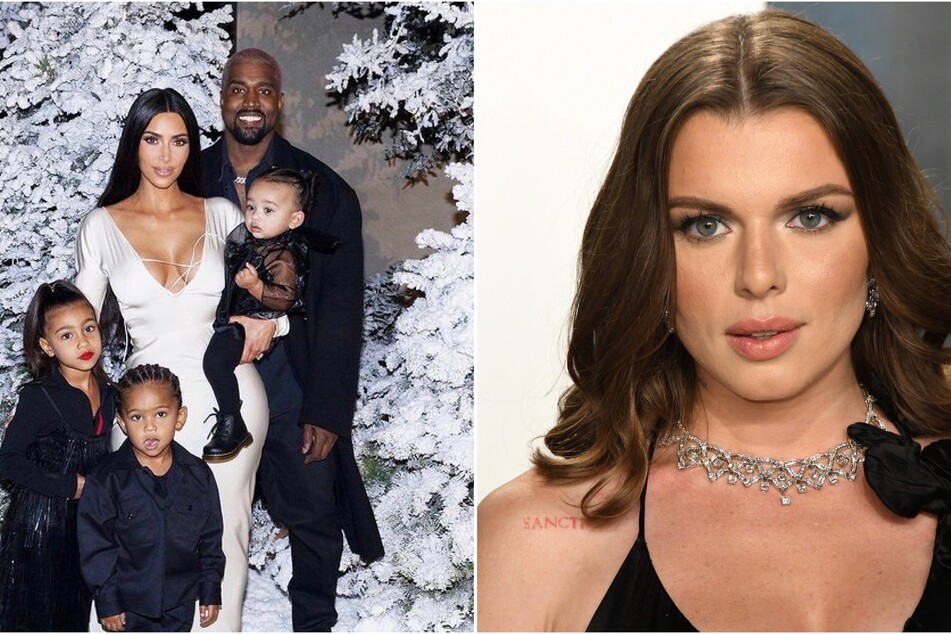 After all this, it's no wonder the world is starting to grow tired of Ye's abnormal actions.
On Tuesday, British rapper KSI called out Ye on Twitter for his latest antics.

"What Kanye is doing right now ain't it. Can't condone these actions," the Dissimulation artist tweeted.
Kim doesn't exactly appear to be responding positively to her ex's tirades, either.
She's reportedly celebrated with Pete the weekend before the love holiday. The reality star and the comedian were spotted at Cipriani in New York City with friends LaLa and Simon Huck, sharing a sweet smooch during the outing.
Not even Ye's most recent ex is that bothered about their short-lived romance ending. Julia Fox clarified that she's handling the split well in a since-removed post she shared on her IG story.
"Y'all would love if I was soooo upset! The media would love to paint a picture of me a sad lonely woman crying on a plane by myself but it's NOT TRUE!!" she wrote.
The 32-year-old added, "Why not see me for what I am which is a #1 hustler. I came up y'all lol and not only that but Kanye and I are on good terms! I have love for him but I wasn't in love w the man Jesus Christ what do u guys think I am 12 years old?!"
Overall, it's not been a good few days for Ye.
Cover photo: Collage: screenshot/instagram/ye & IMAGO / i Images