Zendaya and Timothée Chalamet go to battle in thrilling Dune: Part Two trailer
Los Angeles, California - Zendaya and Timothée Chalamet take center stage in the thrilling trailer for the upcoming movie Dune: Part Two.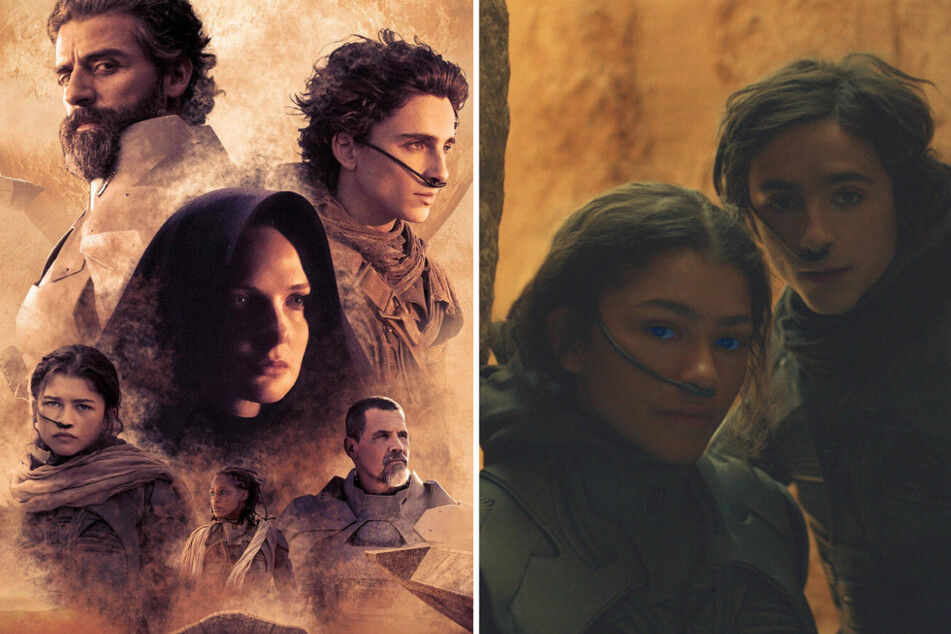 The first full look at the sci-fi sequel kicks off with the pair's characters, Paul Atreides and Chani, sharing a sweet moment together before diving into the tense plot of the film.
Academy Award nominee Florence Pugh makes her debut as Princess Irulan, who sets her sights on Paul as she looks to uncover the secrets of Arrakis.
Also new to the franchise is Elvis star Austin Butler, who has made yet another impressive physical transformation as he is nearly unrecognizable in his role as the villainous Feyd-Rautha.
The trailer reaches a chilling intensity as Paul faces off with Feyd-Rautha and rallies an army behind him amid the high-stakes conflict.
Zendaya's role as Chani is set to be significantly expanded from the first film as she serves as a primary source of support for protagonist Paul and a key fighter in the war on Arrakis.
Dune: Part Two heightens the tension of its predecessor
Along with Zendaya and Chalamet, stars Rebecca Ferguson, Javier Bardem, Josh Brolin, Stellan Skarsgård, and Charlotte Rampling are all reprising their roles from 2021's Dune.
The plot of Dune: Part Two teases Paul's "choice between the love of his life and the fate of the known universe" as he faces a dangerous quest to prevent a catastrophic future.
Dune: Part Two arrives in theaters on November 3.
Cover photo: Collage: IMAGO / Cinema Publishers Collection