Zendaya, Timothée Chalamet, and more revealed in Dune: Part Two first look
New York, New York - The Dune: Part Two era has officially begun, and fans have finally gotten their first look at Zendaya, Timothée Chalamet, Florence Pugh, and more in the highly anticipated sequel.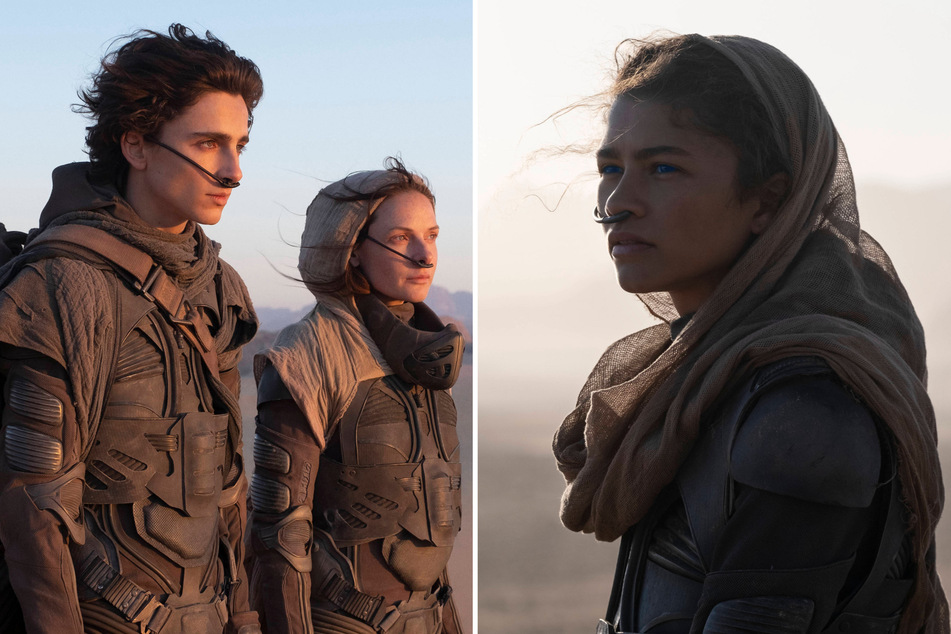 The upcoming sci-fi movie is the follow-up to 2021's Dune and is also based on Frank Herbert's 1965 novel.
Returning stars Zendaya and Timothée teased the sequel at CinemaCon on Tuesday, where they debuted a trailer that has yet to be publicly released.
Thankfully for fans, a series of stills dropped on Thursday, providing the first look at several familiar faces and a few exciting newcomers in Dune: Part Two.
The new photos include the first looks at Zendaya, Timothée, Rebecca Ferguson, Javier Bardem, Josh Brolin, Stellan Skarsgard, and Dave Bautista, all reprising their roles from the first flick.
The franchise debuts of Austin Butler, Florence Pugh, and Léa Seydoux have also been revealed.
In a new interview with Vanity Fair, Zendaya and Timothée dished on how the relationship between their respective characters, Chani and Paul, develops in the second installment.
Zendaya and Timothée Chalamet dish on their Dune love story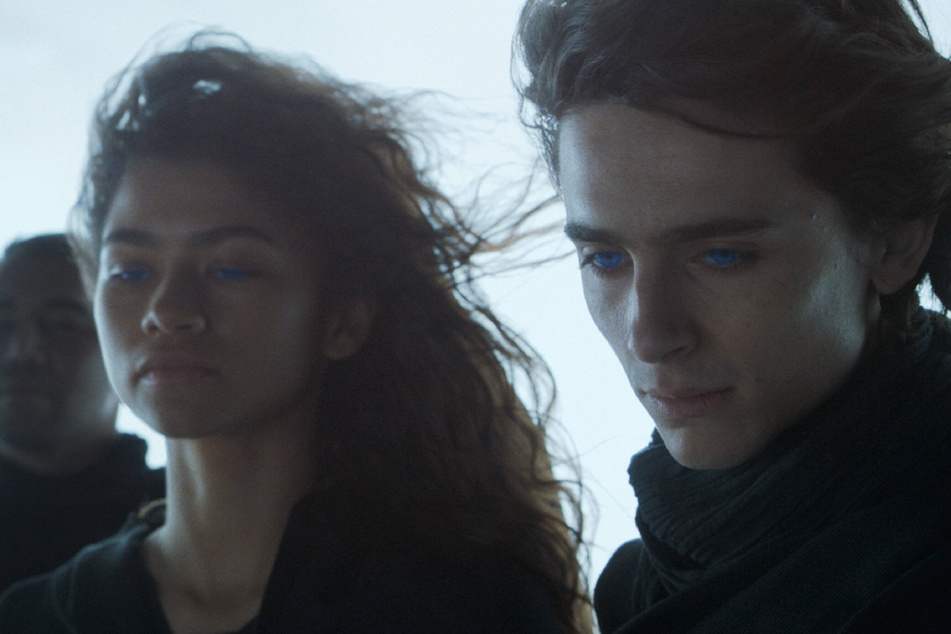 Figuring out how to navigate the characters' relationship in a setting so disconnected from reality was a challenge for the actors, despite their experience.
"It was funny trying to figure out in this futuristic space talk, like, how do they flirt?" the Euphoria star said. "
"We were definitely trying to navigate that, which was funny because all of us were stumped. I think it's just as foreign to us as it probably is to the characters," she added.
Director Denis Villeneuve revealed that although the sequel is "a war epic action movie," Chani and Paul's love story remains at the heart of the plot.
Timothée echoed this idea, telling the outlet that Zendaya's character serves as "a moral compass" for his own.
Dune: Part Two will hit theaters on November 3.
Cover photo: Collage: IMAGO/ZUMA Press