The Flash: Michael Keaton, Supergirl, and more stun fans in official trailer!
The long-awaited trailer for the upcoming DC movie The Flash is here, and it's left fans speechless!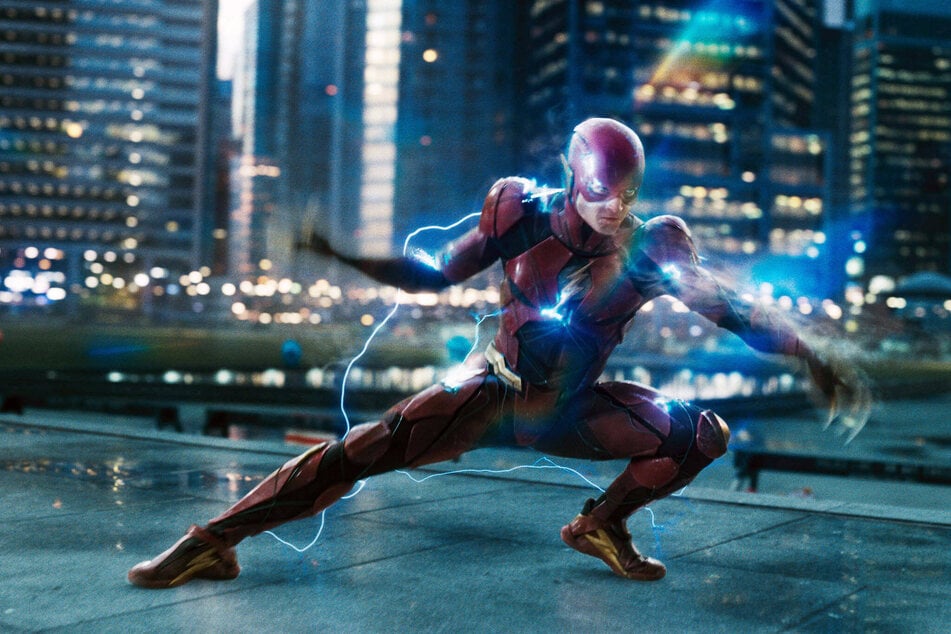 Michael Keaton's Batman, Supergirl, and the return of the villainous General Zod? This flash gave tons to unpack.
During Sunday's Super Bowl game, DC fans got an extensive first look at the upcoming superhero flick The Flash, starring the controversial Ezra Miller as Barry Allen/The Flash.
The nearly three-minute trailer shows the lightning fast hero in a bit of a messy situation after tampering with time to stop the murder of his deceased mom.
Barry's actions clearly lead to dire consequences as the preview showed two Barrys, General Zod's reemergence, and Keaton reprising his 1989 role as Bruce Wayne/Batman.
Despite the time-bending trailer, fans remain torn over Miller's unhinged behavior and the fact execs have kept him in the franchise, despite it being reported that the actor is "fully committed" to their recovery.
Yet, everyone can't stop geeking out over Keaton's long-awaited return as the caped crusader after 30 years!
Fans react to Micheal Keaton's return in The Flash trailer
Keaton's return has sent the DC fandom into a tailspin.
One fan tweeted, "Omfg my soul just left my body seeing Michael Keaton in the batsuit and the batmobile.... omfg!!!! My heart is exploding."
Another Twitter user wrote, "The new Flash trailer looks INSANE. Michael Keaton didn't skip a beat. Super Girl. Zod is back. So much is going on. Can't wait to see this."
Check out more reactions to The Flash trailer below:
Get ready for worlds to collide when The Flash hits theaters on June 16.
Cover photo: imago/Everett Collection