Global Citizen fest sees Lauryn Hill, Red Hot Chili Peppers, and Jungkook take New York in the rain
New York, New York - Lauryn Hill, the Red Hot Chili Peppers, and Jungkook drew tens of thousands of fans to Central Park in New York City on Saturday despite torrential rains, as part of a marathon concert urging global development aid.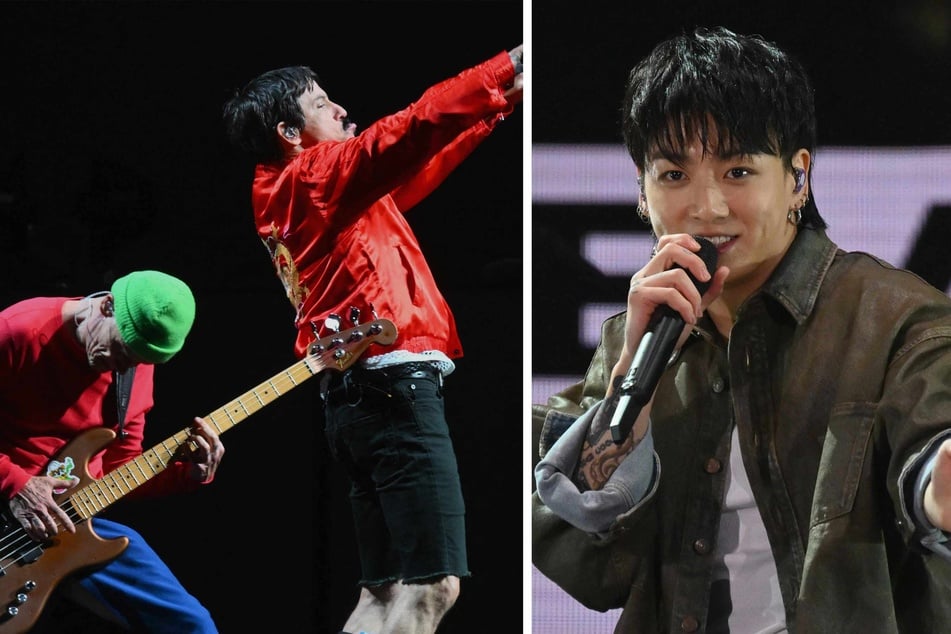 Majestic rap icon Lauryn Hill graced the stage as her seminal album The Miseducation of Lauryn Hill turns 25, performing her smash single Doo Wop (That Thing) and reuniting The Fugees during the Global Citizen festival in the Big Apple.

The legendary hip-hop trio performed tracks including Killing Me Softly and Ready Or Not.
"Africa needs to control their own natural resources. Haiti needs to control their own natural resources. The world, we need to stop famine," said member Wyclef Jean to cheers, as fans waved their lit phones.
The message was in line with the aims of the day, which marries musical performance with calls to increase funding against global ills including poverty and climate change.
The Red Hot Chili Peppers closed out the night with a set throwing back to their classics including Can't Stop, Scar Tissue, Dani California, Snow (Hey Oh), and Californication.
And Jungkook had the poncho-clad crowd screaming and swaying along as he serenaded them with hits including Still With You. Wearing acid-wash jeans and a brown shirt, the BTS singer told fans it was necessary to "make an impact together to make sure everyone, everywhere has access to their basic rights like food and education."
The megastar wasn't billed as a headliner, but Jungkook and members of the K-pop group Stray Kids were a major draw of the night: many drenched concertgoers streamed out of the park just after his set ended, even though the evening at that point was scheduled to continue for another three hours.
Earlier, Anitta brought her impressive twerks and dance party show to the stage, performing hits including her recent Funk Rave. Brazil's biggest pop star called attention to the importance of protecting the Amazon rainforest, reminding fans it's "the lungs of our planet." Just prior to kicking off her booty-shaking set, she said that governments must do more to "protect the people there, the Indigenous people, the communities there... whose only reality is the Amazon."
Rappers including Busta Rhymes and Common put on a tribute to the 50th anniversary of hip-hop, one of many the city has hosted in recent months, and more celebrities took the stage to give speeches on the importance of getting involved.
What is Global Citizen music festival?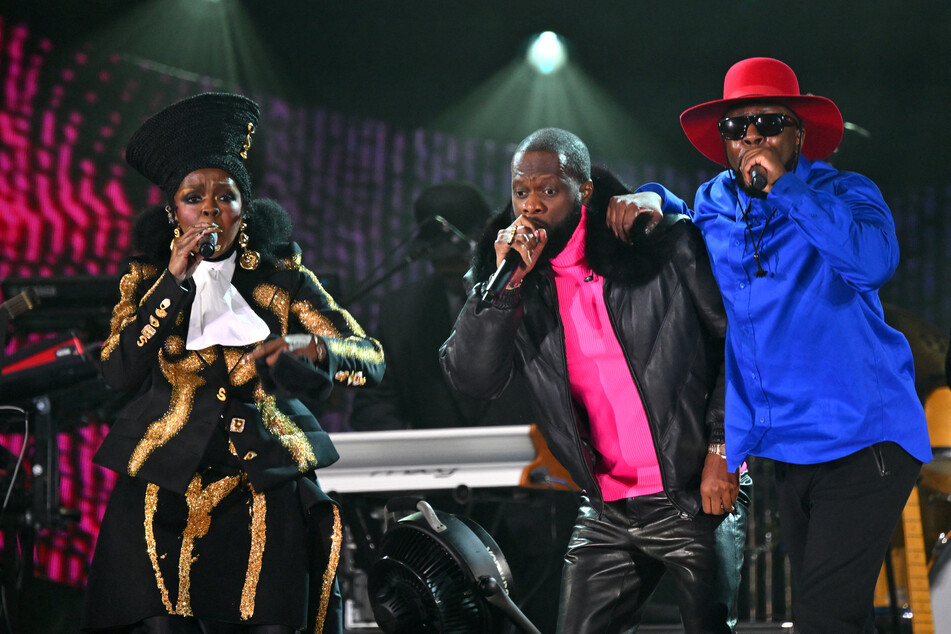 Taking place since 2012 as world leaders gather in New York for the UN General Assembly, Global Citizen distributes free tickets to supporters who pledge to take actions such as sending letters to their governments in support of development aid.
Pledges came from leaders during the show including French President Emmanuel Macron, who announced via video message a $150 million commitment to the International Fund for Agricultural Development (IFAD).
"We have to fight together against poverty, climate change and for biodiversity," Macron said. "This is why we want to take our part as well."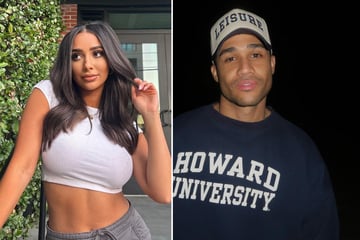 The Rome-headquartered IFAD is an arm of the United Nations aimed at addressing poverty and hunger in rural areas of developing countries.
Global Citizen urged governments to double their climate adaptation funding, and make sure IFAD reaches its funding target of $2 billion by the end of 2023.
Cover photo: Collage: ANGELA WEISS / AFP