Music Release Radar: Albums and songs dropping February 20–26
It's a new week in music, and that means new single or album releases from artists like Gracie Abrams, Don Toliver, Logic, Tink, Chlöe, the Jonas Brothers, and more. Check out the music drops on TAG24's radar for the week of February 20–26.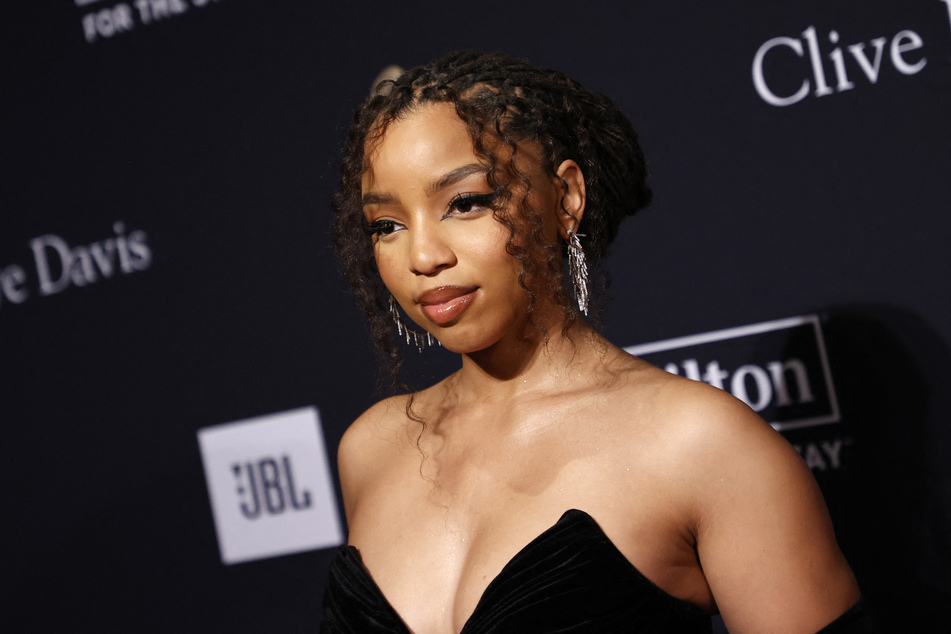 The last full week in February is one for the books in terms of music releases.
Not only is Gracie Abrams set to release her debut album, numerous other musicians – new and old – have bops coming that are well worth your time.
With music artists like Logic, Tink, Don Toliver, and the Gorillaz releasing new albums, and The Band CAMINO, Dylan, CHVRCHES, and Chlöe – amongst others – dropping new songs, there's surely a release up your particular musical alley.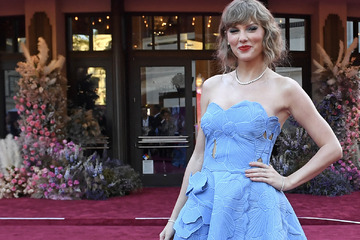 Of course, it can be easy to lose track of what's coming out and when.
Here are all the music release dates on our radar from February 20-26.
Albums: Gracie Abrams, Adam Lambert, Don Toliver, Tink, Logic, Gorillaz, and VÉRITÉ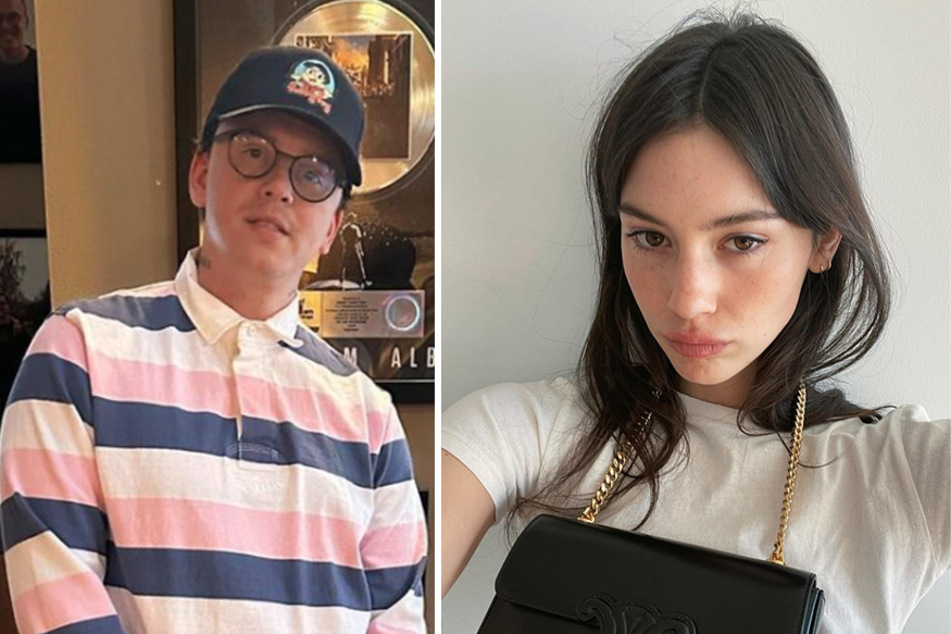 Gracie Abrams - Good Riddance
Friday is a huge day for Gracie Abrams, as it's the day her debut album Good Riddance is set to drop via Interscope Records. The 23-year-old rising songstress tapped on The National's Aaron Dessner for help with the album, and it's safe to say Abrams' release will be epic as ever as she prepares to join Taylor Swift for select The Eras Tour dates.
Adam Lambert - High Drama
Adam Lambert is also set to release an album on Friday, but it's not what you may think. Rather than releasing a body of work chock-full of new songs, the former American Idol star is dropping an album full of covers. High Drama, which is due Friday, consists of songs new and old with Lambert putting his flare on tracks like Billie Eilish's Getting Older, Lana Del Rey's West Coast, Duran Duran's Ordinary World, and Bonnie Tyler's Holding Out for a Hero, to name a few.
Texas native Don Toliver is set to release his third album, titled Lovesick, on Friday. Speaking to Clash, the rapper said, "On this particular album, I really locked in on the actual story and the theme of the album and basically the tracklist is going in sequence, in motion of the actual story, of what it will be…" Though Don Toliver didn't disclose what that story is, fans can find out for themselves when the album drops.
On Friday, Tink will unveil her new 14-track album, Thanks 4 Nothing. The project serves as the followup to the August 2022 release of Pillow Talk and will include the previously released track Toxic.
Logic's first album since signing a global partnership deal with BMG in 2022 is due on Friday. The album, titled College Park, boasts a plethora of features from notable names like Norah Jones, Seth MacFarlane, Joey Badass, and RZA amongst others, and is set to include the previously released song Wake Up.
Gorillaz - Cracker Island
The eighth studio album by the Gorillaz called Cracker Island is due on Friday via Parlophone and Warner Records. The project includes collabs with artists like Stevie Nicks, Bad Bunny, Adeleye Omotayo, Thundercat, Tame Impala, and Beck. The virtual band started working on the album in 2021, and though the project was originally supposed to be the second season of Song Machine, it was reworked to live as a standalone album of its own.
VÉRITÉ - love you forever
The third album by VÉRITÉ, titled love you forever, is due on Friday. Per a tweet by the artist, born Kelsey Regina Byrne, the body of work is "about loving someone so much, you murder them and drag their body into a lake. that's the most literal interpretation of a world built to trace the chaotic process of grief and learning to let go."
Love you forever is the followup to 2019's new skin.
Songs: Dylan, The Band CAMINO, Chlöe ft. Chris Brown, CHVRCHES, Jonas Brothers, Sam Fischer & Amy Shark, and The Backfires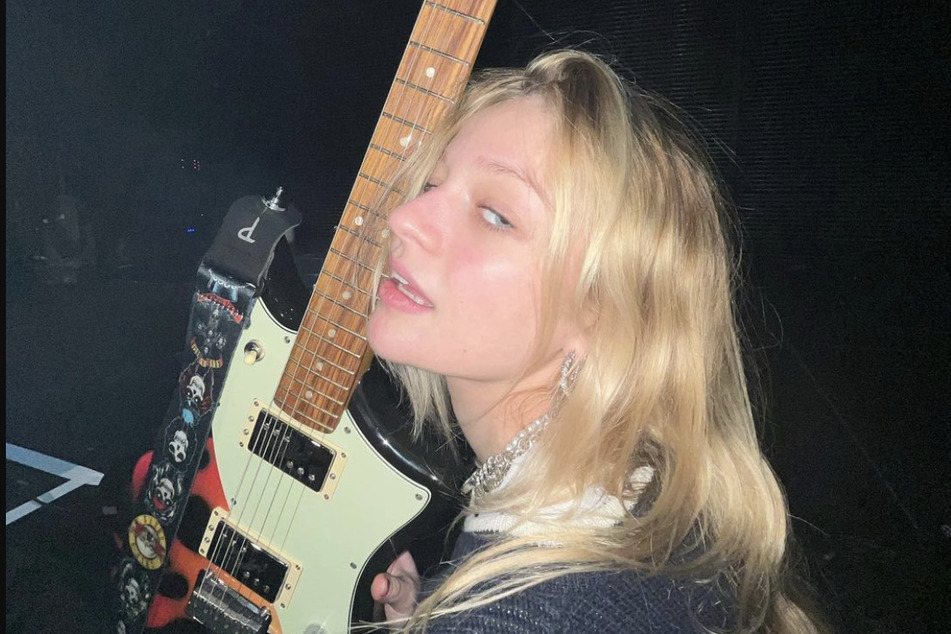 In addition to full-on albums, there are several notable songs music lovers owe it to themselves to check out this week.
On Tuesday, NYC's very own The Backfires released their new song Joyride, which boasts a heavily recognizable early 2000s vibe that any indie rock lover will appreciate.
Dylan stunned fans with the long awaited release of Every Heart But Mine on Tuesday as well, a song she's been wowing crowds with at her shows for months.
The Band CAMINO also got in on the Tuesday music release trend by dropping Told You So, a high octane jam that's perfect for blasting in the car with windows down while on a midday cruise.
On Friday, Chlöe is set to release the full version of her collab with Chris Brown titled How Does It Feel. Despite Chlöe facing some outdated backlash over working with Brown, the song is is sure to climb the charts.
That same day, synth-pop band CHVRCHES is expected to release their new single OVER, while the Jonas Brothers will drop the song Wings from their forthcoming album, The Album, which is due May 5.
Last but certainly not least is the release of Sam Fischer & Amy Shark's new song, High On You, which is also slated for Friday.
Cover photo: Collage: Screenshot/Instagram/logic & gracieabrams