NYC Homecoming Week touts reopening as the city's vaccine mandates begin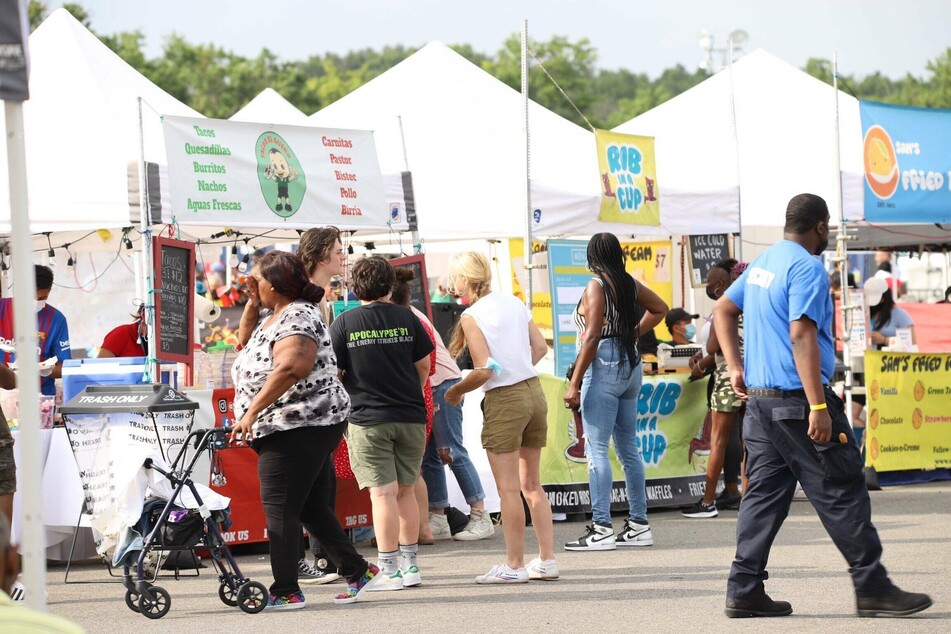 And no, it's not invoking feels of your high school's fall week of school spirit that fused float building, a coveted football game title, and anticipation over who'd be voted Homecoming Queen at the dance.
No, this is a very different Homecoming.
New York is setting out to prove it has reopened and rebounded from the early days of the coronavirus pandemic beginning in March 2020, when NYC was hit more quickly and brutally than most other US cities.
From August 14 to 21, City of New York organizers said they are throwing "a celebration of our city's comeback featuring 100+ cultural, entertainment, and community events across the five boroughs."
"New York City is back!" the event touted on its website, which gives a rundown of the daily music offerings, movie screenings, public art, and exhibits. "This five-borough week of events will drive support for the mom-and-pop businesses that define our neighborhoods and kept the heart of our city beating throughout the Covid pandemic."
The week will feature a large concert every night throughout the boroughs. Tickets are free for most events, however many of the concerts require a reservation. The larger concerts in Manhattan and Brooklyn have already transitioned to a wait list only, but many will be livestreamed.
It's Time for Hip Hop in NYC, a concert series featuring hip hop and rap artists, will be held Monday, Tuesday, Thursday, and Friday in The Bronx, Staten Island, Brooklyn, and Queens, respectively.
Senate Majority Leader Chuck Schumer and Mayor Bill de Blasio busted a move together at the concert on Staten Island on Tuesday night.
The week's events will culminate in a "a historic, once-in-a-generation concert" on the Great Lawn in Central Park on Saturday.
We Love NYC: The Homecoming Concert will be produced by music mogul Clive Davis and Live Nation. 80% of tickets were made free to the public and snatched up quickly, with additional VIP ticket options still on sale starting at a whopping $400 and going up to $4,950 each.
The concert has confirmed 24 acts including Paul Simon, Bruce Springsteen, Jennifer Hudson, Journey, The Killers, and Earth, Wind, and Fire, among others. It will also air live on CNN.
The sentiment of the event's name is perhaps an effort to entice the many residents who have fled New York since last year, as the ongoing battle over evictions between renters and landlords and sky-high rent prices continue.
Vaccine mandates for indoor activities began this week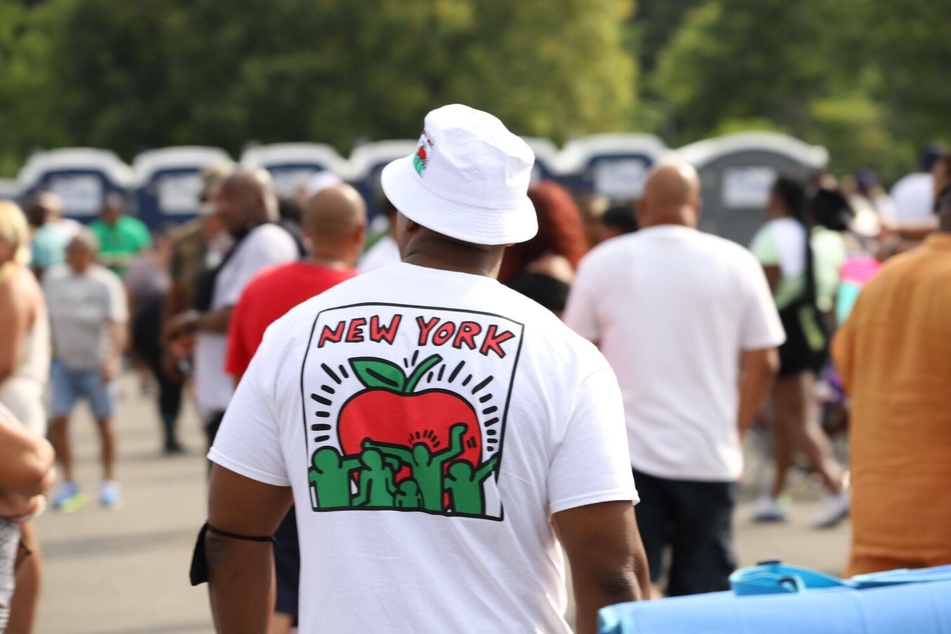 As of Wednesday morning, up-to-date Covid-19 data showed 75% of adult New Yorkers have currently had at least one dose of the vaccine.
Coinciding with Homecoming Week, the mayor signed an executive order on Monday called the Key to NYC, which mandated vaccines for most indoor activities.
It required at least one dose for all patrons and employees of restaurants, gyms, nightclubs, museums, and indoor venues. Businesses that don't comply are subject to a fine of $1,000 for a first violation starting mid-September.
All NYC employees must also be vaccinated or provide weekly negative test results, including teachers, police offers, and hospital workers.
Governor Cuomo lifted mandatory mask protocols and capacity limits in June, as the state reached 70% of adults having received at lease one vaccine dose. Yet, as the Delta variant has spread, the CDC again recommended mask wearing indoors last month in high-risk areas, even for those fully vaccinated. Many New Yorkers are still choosing to wear them both inside and outside.
Despite nearly all of NYC Homecoming Week activities being outdoors, all attendees of the concert events over the age of 12 must present proof of Covid-19 vaccination, minus a few exemptions due to disability.
Cover photo: IMAGO / TheNews2