Harry and Meghan make shocking revelations in blockbuster Oprah interview
Santa Barbara, California - Enormous pressure and accusations of racism: Duchess Meghan and Prince Harry painted a harrowing picture of the royal family.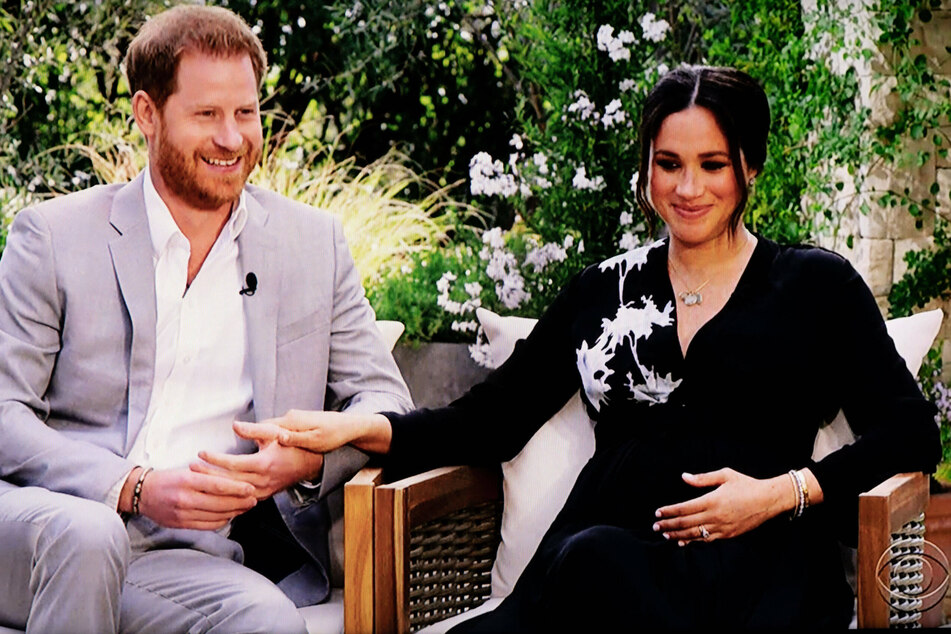 The couple avoided personal attacks against members of the royal family, but the story they shared in the interview with Oprah Winfrey (67) is still explosive.
Again and again, the conversation turned to racism – and Meghan (39) reported in detail about her suicidal thoughts during her time at the Palace.
"I just didn't want to be alive anymore," she revealed in the highly anticipated interview with CBS on Sunday night.
The couple felt let down by the royal family – particularly on the issue of racism.
Harry and Meghan also said the Palace had broken protocol by refusing to give their son Archie (1) any titles or security.
In the years Meghan spent at the palace, no family member ever stood up against racist attacks and "colonial undertones" in news coverage, Harry (36) said.
A group of female politicians from the Conservative and Labour parties called out the racist treatment of Meghan in the media, but no member of the royal family ever did, Harry criticized. "That hurts."
Meghan and Harry endured racist attacks from the royal family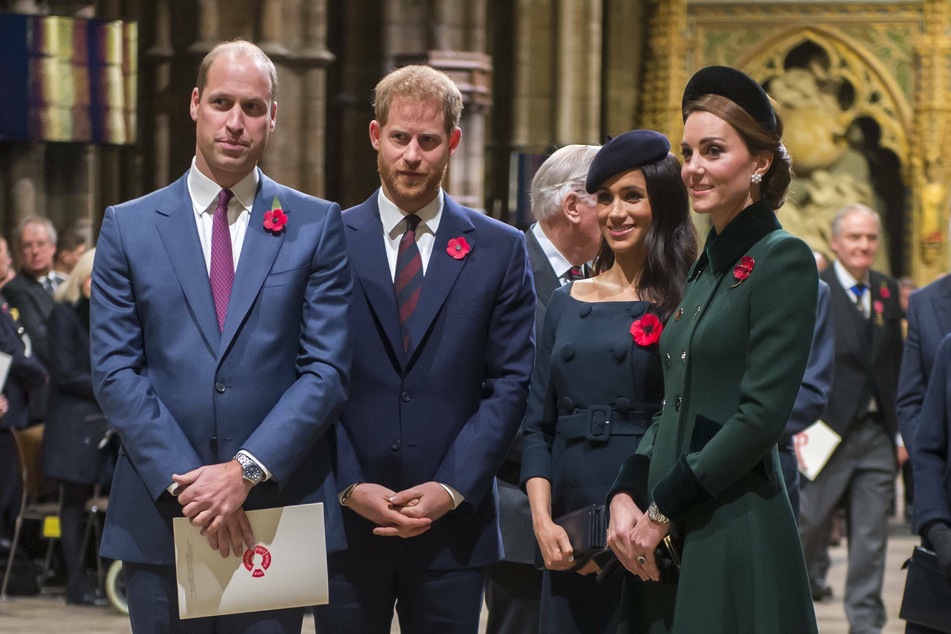 The couple said they also experienced racism from their immediate family. When she was pregnant with Archie, Meghan said there were "concerns and conversations about how dark his skin might be when he was born."
The couple did not divulge who had made the remarks. Harry stressed that he would never say who had spoken to them about it.
Meghan said she did not want to be more specific because it would be "very damaging" to those involved, but the conversations made it clear the Palace apparently had a problem with accepting a darker-skinned baby. The Duchess' mother is Black.
CBS published several teaser clips to advertise the interview in the days leading up to the broadcast. Even before the interview was aired, the mood between the couple, who emigrated to the US with Archie about a year ago, and the palace appeared poisoned.
Although the Queen and co. did not comment on the interview and went about their daily duties as usual, Meghan and Harry came under heavy fire from the British public and media.
Meghan said Duchess Kate made her cry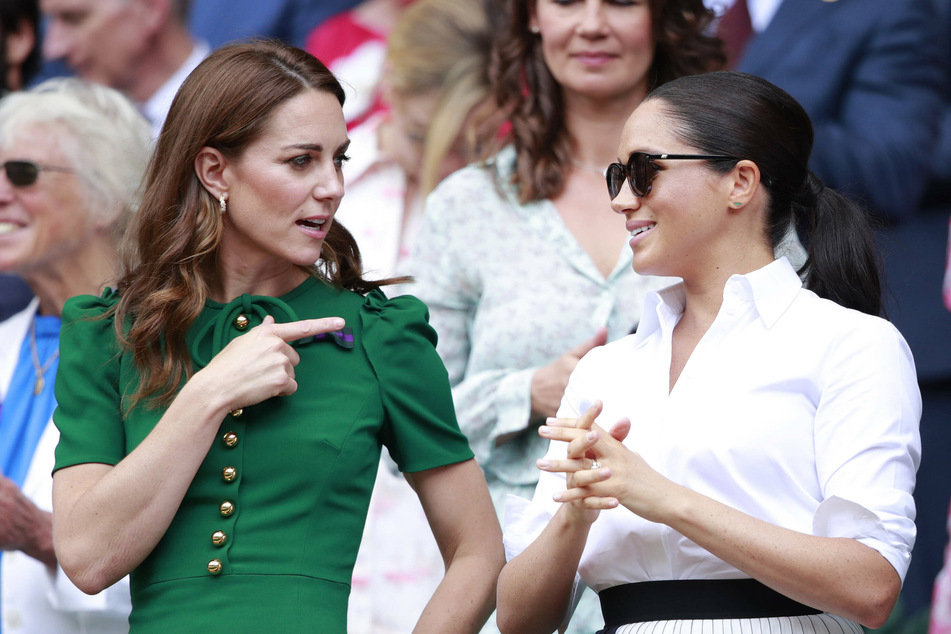 Many British news outlets criticized the couple for airing the interview even though Harry's 99-year-old grandfather Prince Philip is in the hospital.
The pressure was mounting with new allegations of bullying against the Duchess. The palace said they will investigate the reports. The couple's work with their charity Sussex Royal is also coming under scrutiny.
Meghan called out their difference in treatment when it came to defending members of the royal family against attacks by the media: "I came to understand that not only was I not being protected but that [the royal family] were willing to lie to protect other members of the family, but they weren't willing to tell the truth to protect me and my husband."
But the couple were clearly trying hard not to burn all their bridges, with Harry citing his grandmother the Queen as a role model and Meghan praising her sister-in-law Kate (39) as a "good person," contradicting reports of a rift.
However, Kate did make her cry a few days before Meghan's wedding to Prince Harry in 2018. Kate was upset about flower girl dresses, Meghan said. The encounter "made me cry, and it really hurt my feelings," she explained.
Afterwards, Prince William's wife apologized and gave her flowers, Meghan recounted.
Meghan insisted that she wasn't sharing the story "to be disparaging to anyone," but rather to set the record straight on the highly-publicized disagreement.
Meghan felt unprepared for life as a royal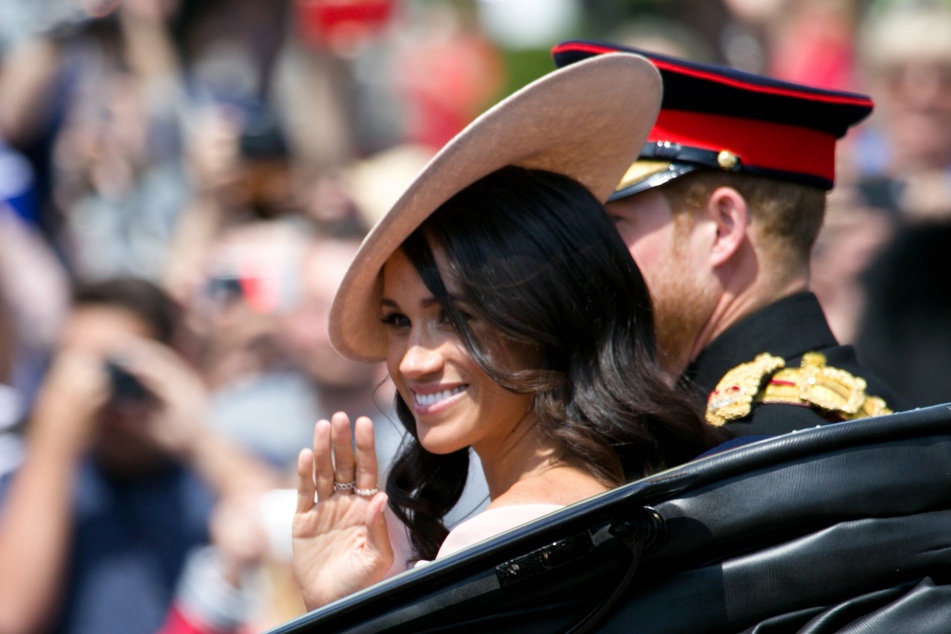 Duchess Meghan said she was not properly prepared for life in the royal family, saying that most people's perception of royal life is shaped by fairy tales. "It's easy to have an image of it that is so far from reality."
Meghan said the difference between perception and reality made her life very difficult: "And that's what was really tricky over those past few years, is when the perception and the reality are two very different things. And you're being judged on the perception, but you're living the reality of it."
She never thought much about what it would be like to marry a prince, she said: "I will say I went into it naively because I didn't grow up knowing much about the royal family."
Growing up in Los Angeles, Meghan said she was used to seeing celebrities but quickly realized the royal family was "a whole different ballgame."
Meghan didn't receive any mental health support from the palace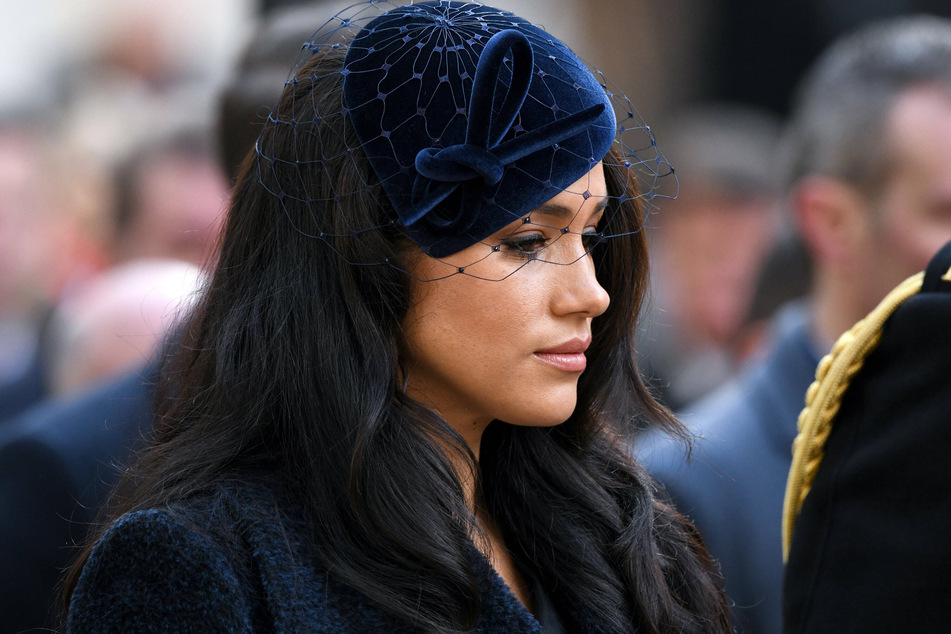 Meghan also revealed that the royal family didn't offer her any support when she was suffering from depression and suicidal thoughts.
"When I joined that family, that was the last time until we came here that I saw my passport, my driver's license, my keys, all that gets turned over," she explained.
Eventually, her mental health deteriorated to the point where she sought help from the palace, but they refused to allow her to see a specialist: "I went to the institution and I said that I needed to go somewhere to get help, said I had never felt that way before and need to go somewhere, and I was told that I couldn't, that it wouldn't be good for the institution."
Nothing was ever done to help her, and she had nowhere to turn except to her husband and one of Princess Diana's best friends.
Meghan explained, "One of the people I reached out to who has continued to be a friend and confidante was one of my husband's mom's best friends. Because it's like who else could understand what it's actually like on the inside?"
Harry said he didn't want a repeat of the Princess Diana tragedy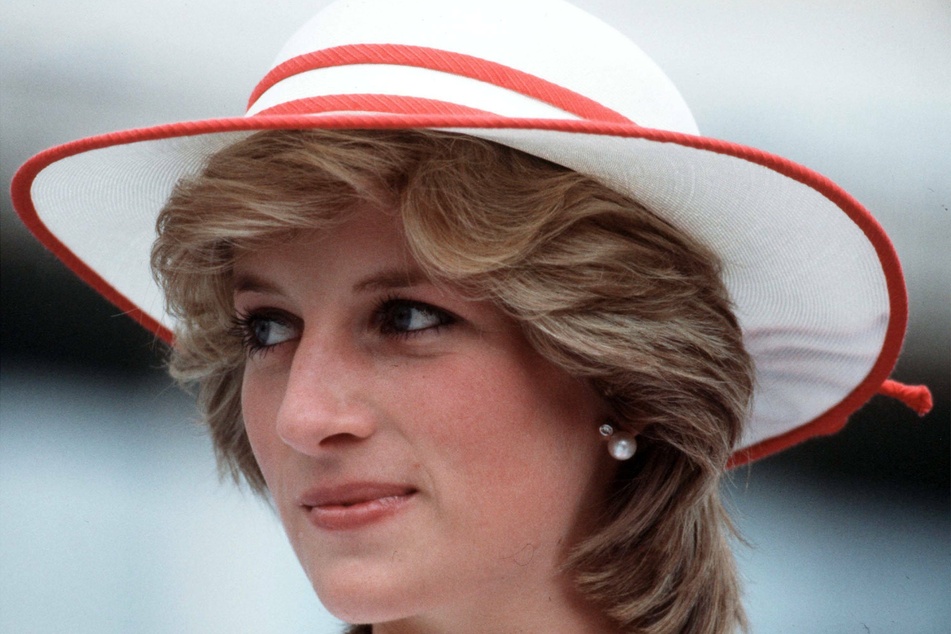 Prince Harry does not want a repeat of the tragedy surrounding his mother, Princess Diana (†36), in his dispute with the British royal family.
"My biggest concern was history repeating itself," Harry affirmed.
Princess Diana died in 1997 in a car crash while fleeing paparazzi in Paris with her then-boyfriend Dodi Al Fayed.
The whole world mourned the "Queen of Hearts." Diana had previously been estranged from the British royal family following her separation from Prince Charles (72). Media outlets have repeatedly drawn parallels between Lady Di's situation and that of Harry and Meghan.
The constant media hounding made Harry despair, and the royal family didn't do enough to protect him and his family, he continued.
That was the point at which the couple decided to leave the UK, he said.
Harry expressed deep disappointment in his father Charles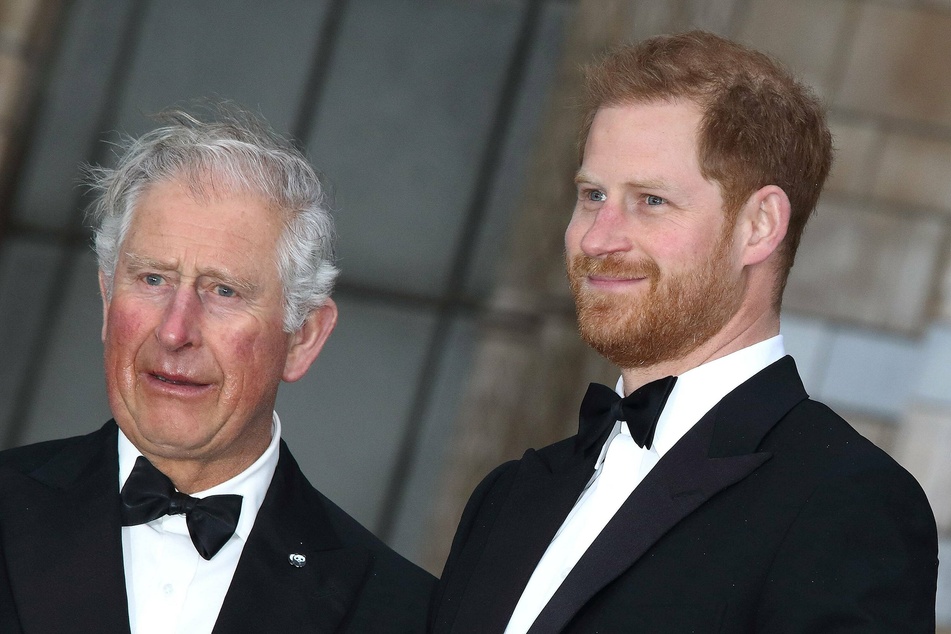 Harry hopes for a reconciliation with his brother William: "time heals all things, hopefully."
The prince expressed open criticism of his father Charles: "Of course I will always love him, but there's a lot of hurt that's happened."
He said he felt "let down" by his father, even though he should understand the pain he is experiencing – a clear reference to the turmoil surrounding Harry's mother Princess Diana.
He also revealed that the royal family "cut off" its financial support for the Queen's grandson in early 2020.
Harry explained that he and his wife got by with what his deceased mother left him, saying that he felt the "presence" of Princess Diana during his family's troubles.
It was as if she had seen his situation coming, he said.
Picture-perfect family: Meghan and Harry are expecting a girl!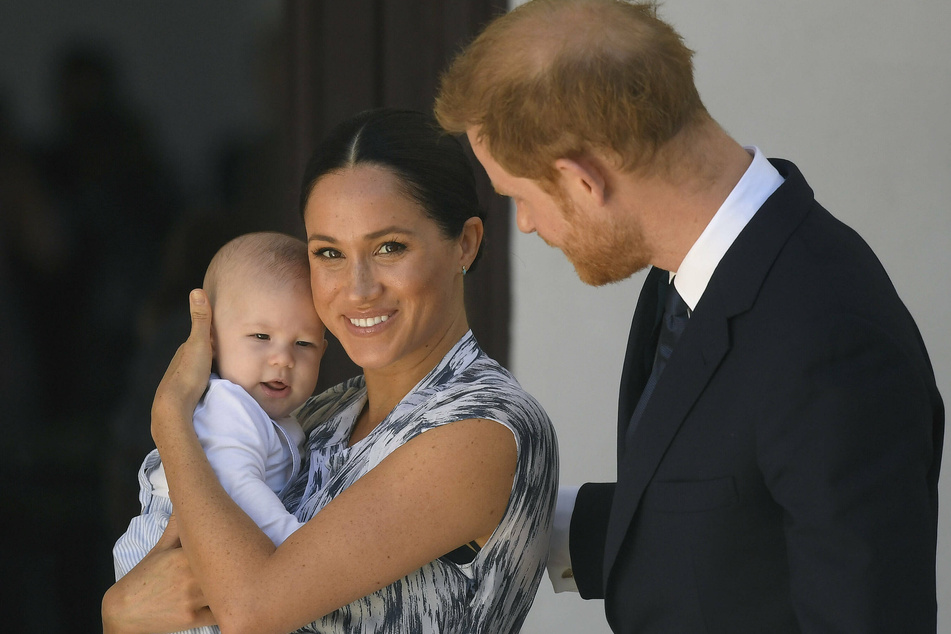 The appearance with Oprah was Harry and Meghan's first interview since the couple abandoned their royal duties.
Oprah covered all the drama and even got some exclusive news on the couple's love life.
Apparently, they married in a private ceremony three days before the dream wedding, which was broadcast around the world, Meghan said.
The couple also revealed that their second baby will be a girl. Harry said they would have been happy with any child, but he is overjoyed to have a boy and a girl: "What more can you ask for?" But the couple said they plan to have only two children.
The baby is expected in the summer, by which time the UK wants to be mostly out of the coronavirus pandemic, which is currently preventing a family reunion at Windsor Castle.
The country is eagerly waiting to see whether the royals will take advantage of the freedom to travel.
Cover photo: IMAGO / ZUMA Wire