Prince Harry and Meghan Markle get the official axe from royal parade festivities
London, UK - Now it appears to be official: Prince Harry (38) and his wife Meghan Markle (41) are not invited to the annual royal Trooping the Colour parade.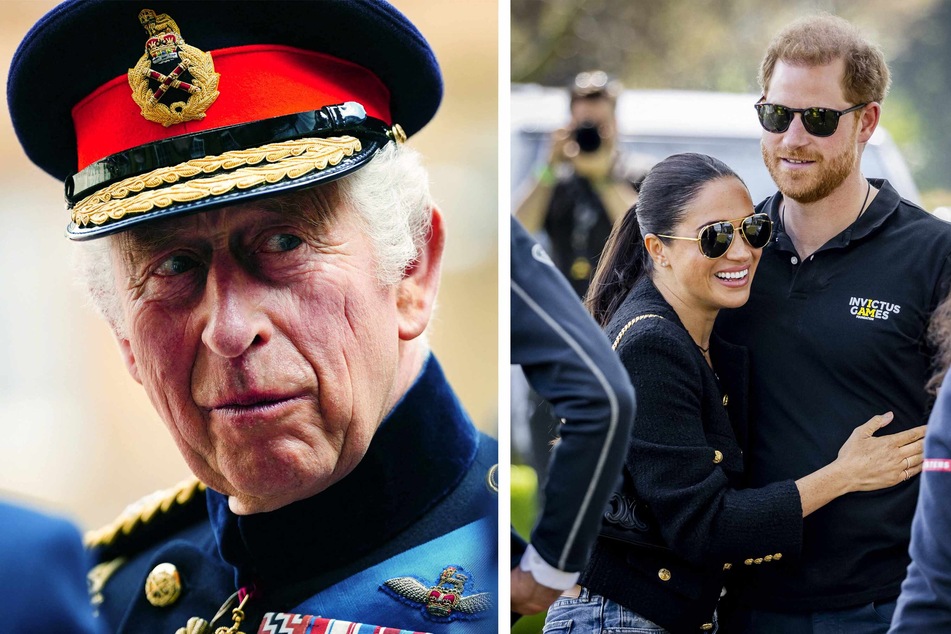 How fractured is the relationship between King Charles (74) and his son Prince Harry? It appears to be in a dismal spot.
After much speculation from fans, People and multiple outlets have reported the Duke and Duchess of Sussex are not invited to the UK's public celebratory parade this year, following the two relinquishing their duties as senior working royals in 2020 and now living in California.
The annual military parade held in honor of the birthday of the current British monarch dates back to the 1600s. In the last 70 years, when Queen Elizabeth II was on the throne, the event was also known as the Queen's Birthday Parade. This will be the first during King Charles' tenure on the throne.
Usually taking place on the second Saturday of June, this year's June 17 event will begin at Buckingham Palace with more than 1,400 parading soldiers, 200 horses, and 400 musicians, along with members of the royal family on horseback and in carriages. Harry's brother Prince William was seen leading this year's rehearsals on Saturday.
Since Prince Harry was deployed in Afghanistan for two years as part of his military service, the parade is likely especially meaningful to him. He has been present at almost every past Trooping the Colour event.
Both Buckingham Palace and Harry and Meghan's office said they had "no comment" on the situation.
Cover photo: Collage: VICTORIA JONES / POOL / AFP & REMKO DE WAAL / ANP / AFP