Prince Harry's memoir gets a parody makeover for April Fool's Day
London, UK - First came the Twitter critics, then the late-night comedians and now the satirists: Prince Harry's bestselling memoir Spare is getting the parody treatment and is set to arrive on the heels of April Fool's Day.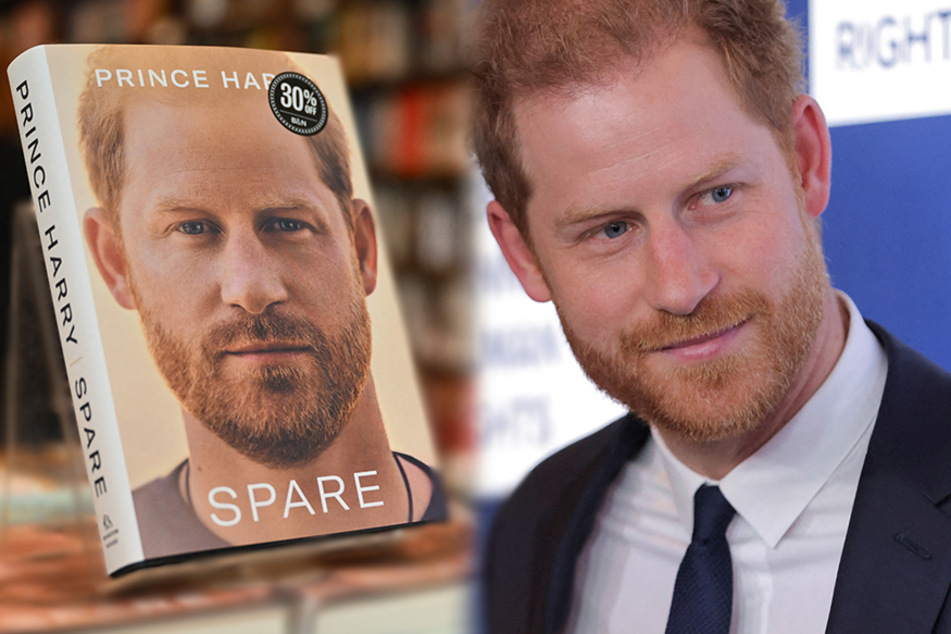 Yes, the joke book is real, according to UK publisher Little, Brown, which is part of Hachette, UK.
Spare Us! A Harrody will be available to buy in the UK on April 5, a spokesperson for Little, Brown said in a Thursday email to the LA Times. It's still unclear if the book will be sold in the US and other countries.
The satire mocks the famed 38-year-old prince's merciless tell-all, that he published earlier this year, that skewered the modern British royal family.
The original Penguin Random House book contained unwelcome revelations about the spare heir – who is sixth in the British royal line of succession – including barbs about his sister-in-law Kate Middleton and anecdotes in which he smeared Elizabeth Arden cream on his frostbitten "todger" and lost his virginity in a field.
"All I had ever wanted was privacy. In order to get it, it seemed that an exceptionally detailed 500,000-word book was in order," reads a pointed Spare Us! excerpt released on the UK publisher's website. The book cover also features another portrait of Harry, this time with tape placed across his mouth.
Spare Us! was written by Bruno Vincent, whose other titles include Fairy Tales for Millennials and a dozen send ups of Enid Blyton's Famous Five series, including Five Go Gluten Free.
In the book, Vincent takes aim at the duke of Sussex's memoir amid his and his wife Meghan's apparently contradictory pursuit of privacy in Southern California.
Spare parody is latest jab at Prince Harry and Meghan Markle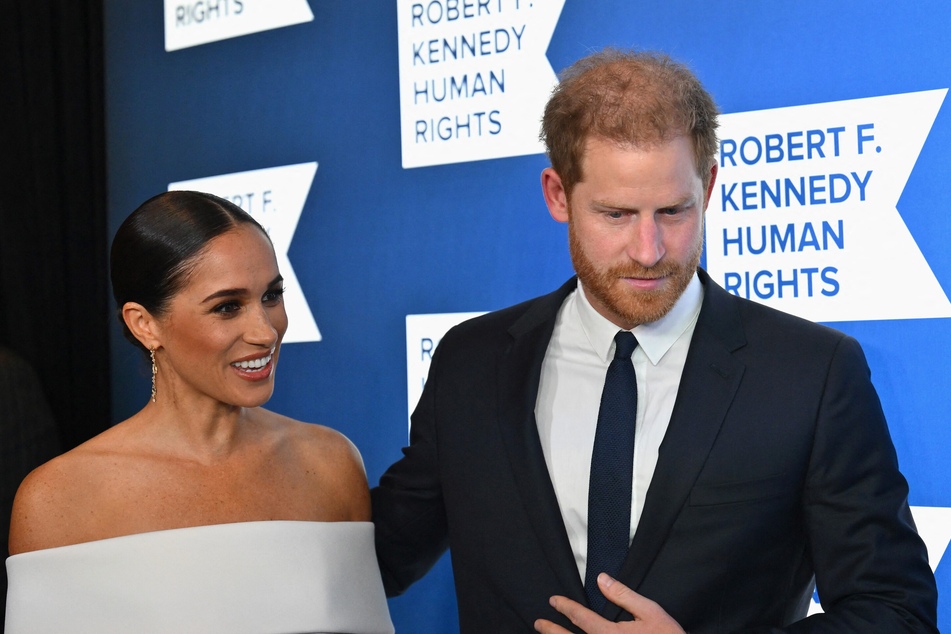 "He was born into an ancient, powerful dynasty and, through no fault of his own, became one of the most recognizable men on the planet. His life was a constant barrage of press intrusion and manipulation. Until, finally, he demanded that it stop," the synopsis says.
"In order to get the privacy he so craved, he has written a frostbite-and-all book that goes deep inside the castle walls and exposes every shouting match, fist fight, betrayal, teddy bear, awkward hug and tear-stained wedding rehearsal for the world to feast their eyes on.
"All for privacy! This is his story."
The book is the latest snarky take-down of the royal couple, who stepped back as working royals in 2020 and relocated to Montecito, California, amid a media firestorm in the UK (Harry and Meghan have repeatedly taken shots at the royal family in their recent Netflix docuseries, Meghan's Archetypes podcast and bombshell 2021 Oprah Winfrey interview.)
The duke and duchess of Sussex were lampooned by Comedy Central's South Park in a February episode titled The Worldwide Privacy Tour. Meghan, an actor who starred in the legal drama Suits" was reportedly "upset and overwhelmed" by the episode.
Representatives for the couple did not immediately respond Thursday to requests for comment about Spare Us!
Cover photo: Collage: ANGELA WEISS / AFP / REUTERS