US leaders and landmarks pay tribute to Queen Elizabeth II's passing
London, UK - Tributes of sympathy have poured in from world leaders and fellow monarchs around the globe following the death of Britain's Queen Elizabeth II, the country's longest-reigning head of state.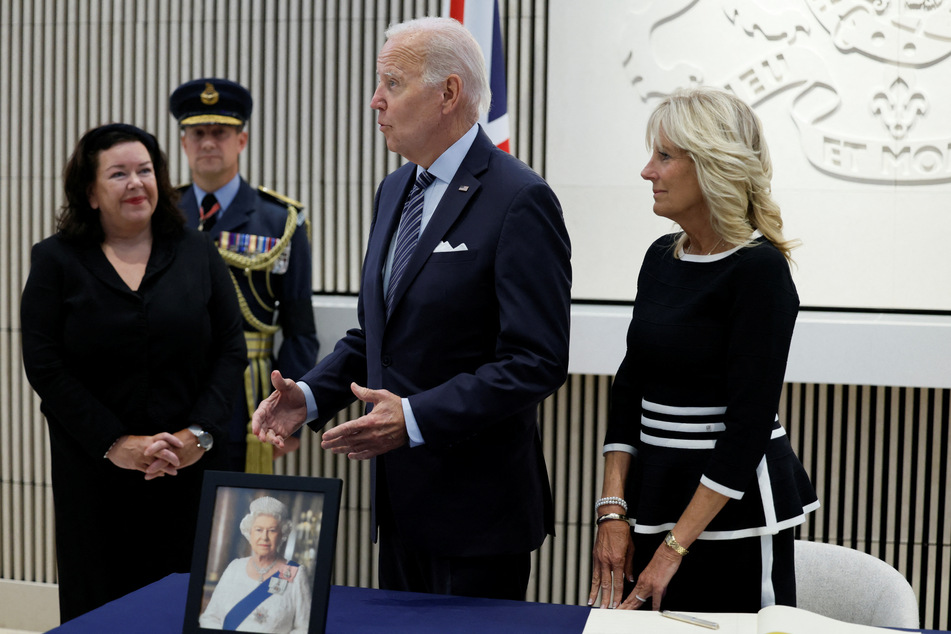 Remembrances to the Queen have poured in after she died at Balmoral on Thursday, describing her as "kind-hearted" and with a "wisdom, compassion, and warmth" to be cherished.
President Joe Biden and his wife Jill said in a statement that "Queen Elizabeth II was a stateswoman of unmatched dignity and constancy" who "helped make our relationship special" and deepened the US-UK alliance. "Her legacy will loom large in the pages of British history, and in the story of our world," he said.
Offering his condolence to the royal family, the president said the queen "was more than a monarch. She defined an era."
The United States flag was lowered to half staff at the White House following the queen's death.
A White House statement said: "In a world of constant change, she was a steadying presence and a source of comfort and pride for generations of Britons, including many who have never known their country without her.
"An enduring admiration for Queen Elizabeth II united people across the Commonwealth. The seven decades of her history-making reign bore witness to an age of unprecedented human advancement and the forward march of human dignity.
"She was the first British monarch to whom people all around the world could feel a personal and immediate connection - whether they heard her on the radio as a young princess speaking to the children of the United Kingdom, or gathered around their televisions for her coronation, or watched her final Christmas speech or her Platinum Jubilee on their phones.
"And she, in turn, dedicated her whole life to their service."
Biden said he looked forward to "continuing a close friendship with The King and The Queen Consort."
World leaders and landmarks pay tribute to the death of Queen Elizabeth II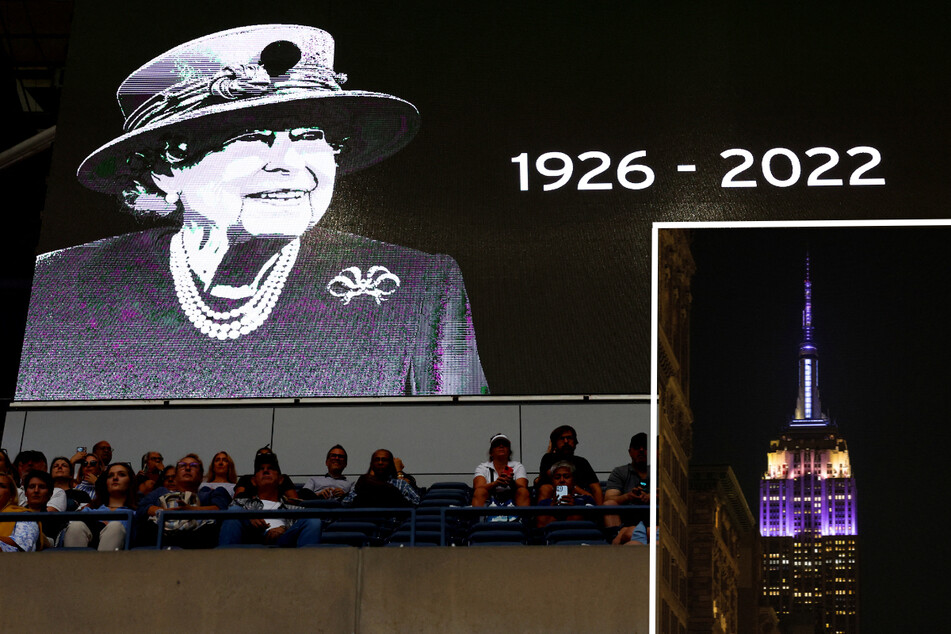 Leaders from around the world also expressed their condolences, as Britain began a period of mourning on Friday to mark the death of its former monarch.
Several famous landmarks worldwide went dark in tribute to the queen. The London Eye Ferris wheel turned its lights off as the sun went down on Thursday. The Eiffel Tower's operators announced the lights of the famous Parisian structure would be switched off at midnight.
New York's Empire State Building shined in purple and silver as a tribute to the late monarch. Elsewhere in NYC, the US Open flashed a memorial screen in remembrance, while Times Square displayed giant billboards in her memory.
Cover photo: Collage: REUTERS