Bridgerton Season 2 arrives with tons of buzz – in more ways than one
Netflix's Bridgerton season two dropped in the early hours of Friday, and viewers are abuzz. The show was trending just hours after its release, and while initial responses are sweet as honey, critics want more spice.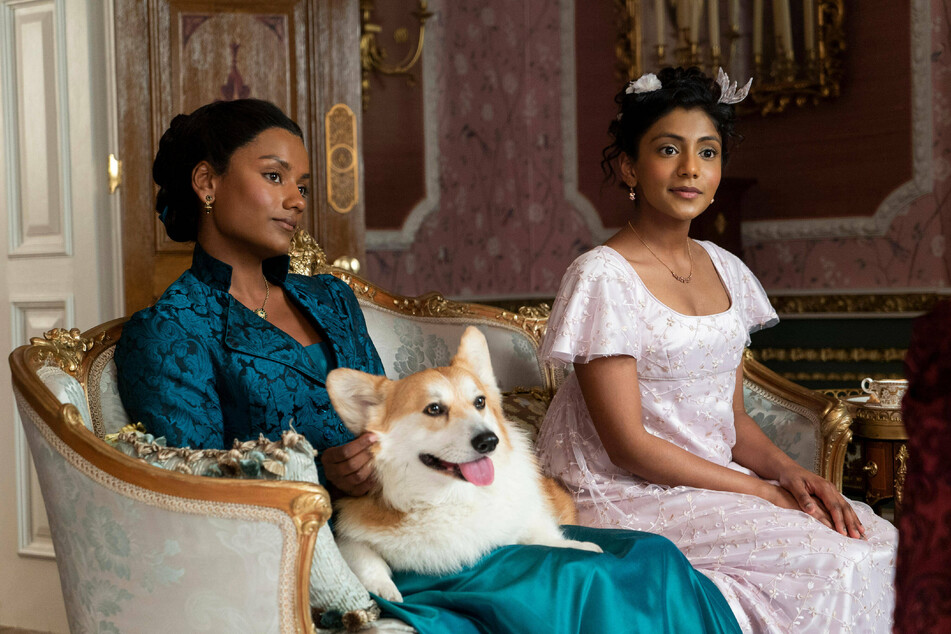 #Bridgerton was trending on Twitter just hours after season two of the Netflix show was released, and spoilers, leaked scenes, and memes dominated the discussion.
Season two is out now on the streaming giant in its entirety, and busy bee Bridgerton bingers are fluttering to it.
The second season of Netflix's hit show, based on Julia Quinn's books, is still about the Bridgerton family and dating among high society British elites. But sadly, it's no longer centered on the steamy romance of Daphne Bridgerton and the Simon Basset, the Duke of Hastings. Breakout star Regé-Jean Page, who played the duke, didn't return this time around.
Season two, as is clear from the trailer, focuses on Viscount Anthony Bridgerton's – played by Jonathan Bailey – search for a wife. It leads him to sisters Kate, played by Simone Ashley, and Edwina, second newcomer Charithra Chandran.
There are dramas of the heart, social entanglements, croquet, decadent balls with new classical versions of pop songs, and the stinger – bees galore.
So what's the buzz as season two flies out-of-the-gate?
The buzz about bees, that chemistry, and less sexy time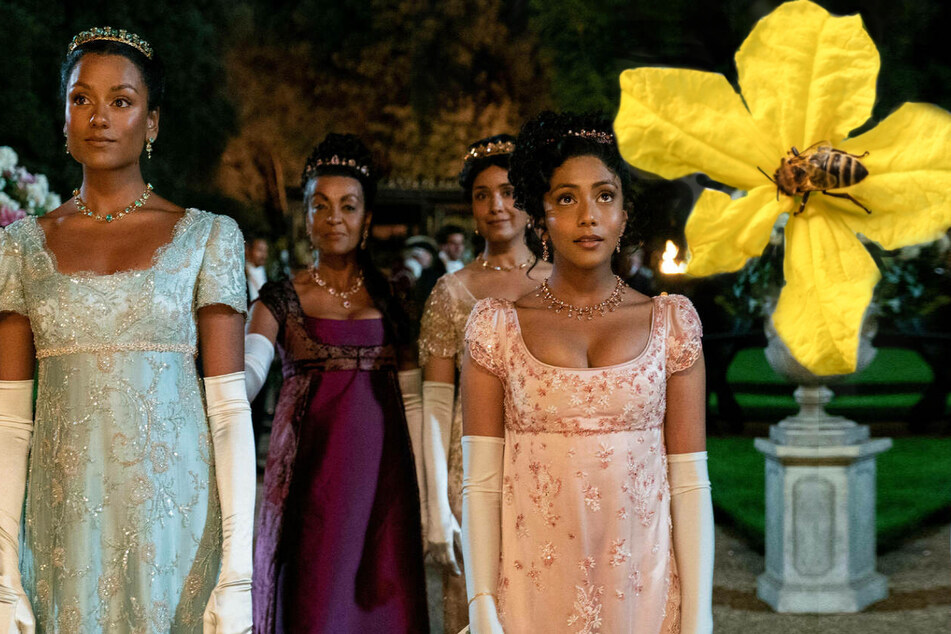 Firstly, fans of the show, and a number of publications, have pointed out that bees have a particular significance to the Bridgerton family. The striped pollinators made multiple appearances in season one, like during the birth of Daphne's child, leading fans to believe they would have more importance in season two.
There are references to bees in the novels, and the TV show's opening credits feature a beehive. The Bridgerton hashtag itself also includes a bee emoji on Twitter, while Bailey fanned the flame by wearing multiple bee-shaped pins while promoting this season.
As one of Bridgerton's central themes is a "sexual awakening" for its young characters – see: Daphne not even knowing how to conceive until long after her wedding in season one – could the bugs' reappearance be symbolic for "the birds and the bees," perhaps?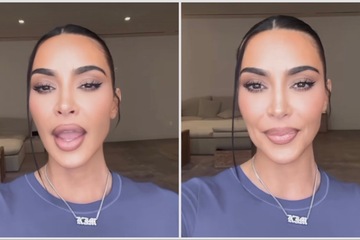 It seems no coincidence, then, that the most buzz-worthy scene on social media from season two thus far is a particular encounter between a bee and the new leading characters, Kate and Anthony. The Guardian has dubbed it the "bee-sting panic attack" scene. One Twitter user called the scene "SO INTENSE OH MY GOD," while another claimed they stopped breathing while watching.
(Spoiler for the book series diehards: It differs from the same scene in the novel and is used to explain Anthony's ideas about love and life.)
It is this scene that has emerged, so far, as the clearest example of the chemistry between Kate and Anthony, which has dominated most initial reactions on Twitter and dubbed the couple as #kathony.
"My serotonin levels spike whenever Kate and Anthony bicker and insult each other," one user wrote, as another claimed the "#kathony" pairing is "perfection."
Many Twitter users are also celebrating the fact that the starring actors are a gay man and a brown woman, breaking barriers for romantic leads of a period drama, and what's sure to be a hit season two.
Yet, you can't please them all. While most fans are drooling over the second season's sexual tension, critics are disappointed by the lack of actual sexy time. CNN called season two "frothy and watchable," but bemoaned the lack of intrigue in the main plot line. The Guardian noted there was "less fun and far less sex" overall. Others online complained the storyline consisted merely of longing gazes tossed back and forth for eight episodes straight.
Will sparks actually fly between Kate and Anthony? Or will the tension simply flitter by?
Dear readers: 'tis the time to start binging to find out.
The new Bridgerton season two is now streaming on Netflix.
Cover photo: Collage: IMAGO/Picturelux & ITAR-TASS