Percy Jackson faces trouble in Disney+ TV show's first full trailer!
Burbank, California - The first full look at the new Percy Jackson TV show is finally here, and the thrilling trailer spells trouble for the iconic demi-god in his latest adaptation.
Welcome to Camp Half-Blood!
On Tuesday, Disney+ revealed the first full trailer for the latest adaptation of Rick Riordan's best-selling book series, Percy Jackson & the Olympians.
The exhilarating clip gave fans an in-depth look at the titular demi-god's first adventure, based on the series' first installment, The Lightning Thief.
The Adam Project star Walker Scobell is taking the helm as Percy Jackson, a seemingly ordinary 12-year-old boy who soon discovers his connection to ancient Greek gods.
Joining Percy on his adventures are Annabeth Chase (played by Leah Jeffries) and Grover Underwood (played by Aryan Simhadri). Also featured in the trailer are Megan Mullally's Mrs. Dodds, Glynn Turman's Mr. Brunner, and Toby Stephens' Poseidon. The late Lance Reddick stars as the all-powerful Zeus, who tasks Percy with the quest of retrieving his stolen lightning bolt.
Long-time Percy Jackson fans will remember this is not the first adaptation of the book series, as two feature films starring Logan Lerman as Percy were made in the early 2010s.
While those movies were criticized for not being faithful to the source material, will the Disney+ adaptation provide redemption for the franchise?
Will the Percy Jackson Disney+ series be faithful to the books?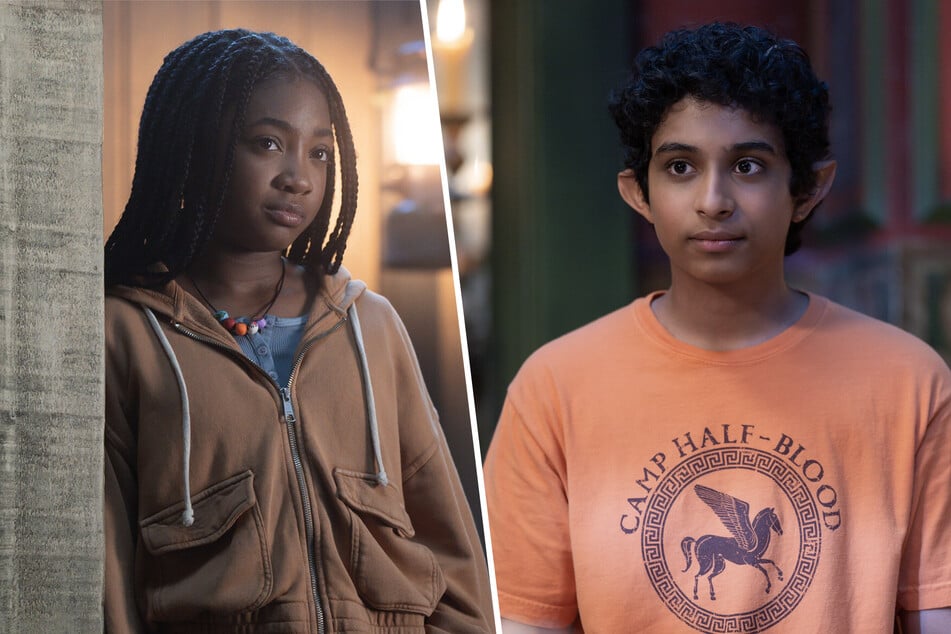 After publicly expressing his disappointment in the movie adaptations, author Rick Riordan pitched the series himself to the Walt Disney Company in 2019.
The show was greenlit in 2022, with Riordan serving as an executive producer and co-writing the scripts.
Speaking with Entertainment Weekly recently, the author provided further hope for fans looking for a better adaptation.
"I feel comfortable telling fans of the books who have been waiting — in some cases, decades — for this kind of faithful adaptation, that this is the one you've been waiting for," Riordan told the outlet. "We are involved, and I think you're gonna love it."
Percy Jackson and The Olympians will kick off with a two-episode premiere on December 20.
Cover photo: Collage: Disney/David Bukach