"Queen" Victoria opens up about her reputation as a bully on The Bachelor
Los Angeles, California – Victoria Larson was the bully everyone loved to hate on Matt James' season of The Bachelor, but she doesn't see herself in the same mean-girl light.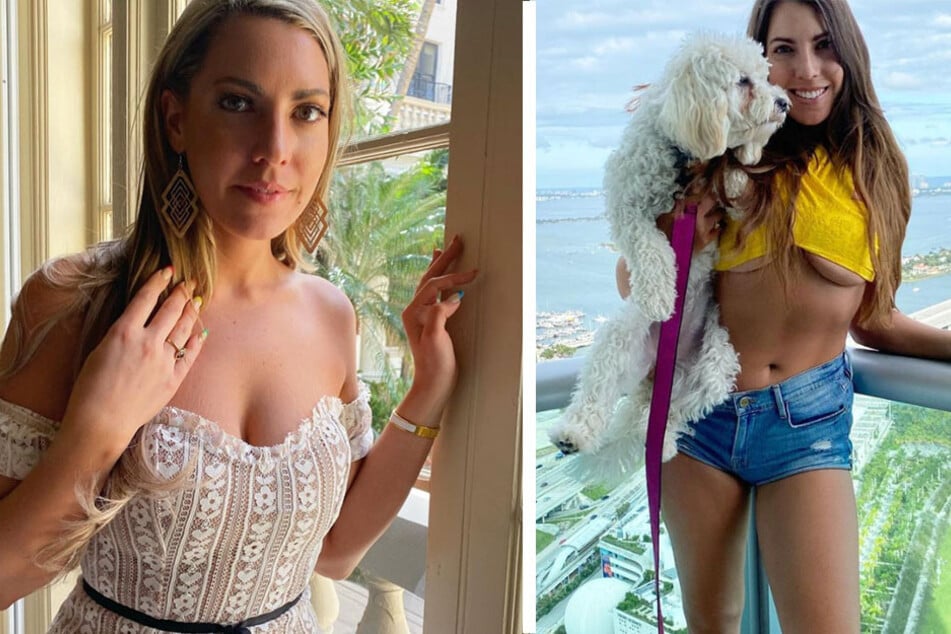 There was a sassy tone set from the start of Victoria's episode of Dear Media's Not Skinny But Not Fat podcast.

Right away, host Amanda Hirsch said she was a "stan" of Victoria's from the beginning. The former Bachelor contestant was quick to call her out for allegedly saying the opposite just months prior.
This confrontational and upfront part of Victoria's personality is something people are used to. But being a direct person doesn't make someone a bully, even if producers try to spin it that way.

According to Victoria, she doesn't think she's a mean-spirited person, but once it was clear to her that she didn't have a real connection with Matt, her game shifted.
Victoria told Hirsch, "I think Matt is an amazing person, like, I definitely grew to appreciate him. But I didn't personally have that romantic spark or that physical chemistry, I didn't feel it, so I was just like, 'Okay, let's bring the Queen, let's just have fun with it.'"
Thanks to masterful editing work, Victoria wasn't portrayed as a carefree, fun girl; rather, she was cast in the light of a bully. Early on in the season, Victoria was called out as a hater for "playfully" calling two of the women hoes in a pun-y way.


All's fair in love and The Bachelor
To Victoria, it was just a joke. But to everyone else, it was her attacking women with malicious intent. Victoria explained, "It was just me saying silly things, like there was obviously no insult...it wasn't malicious, It was just like, catty, and like, a show."
Her time on the show ended on the fifth episode after a dramatic rose ceremony that saw Victoria having an emotional breakdown before, during, and after the event.

Her reaction was partially authentic and partially fabricated, thanks to her awareness that at the end of the day, The Bachelor is a TV show. People behave in certain ways to get camera time, even if it means they look and act "outrageous."

She refers to her bullying moments as "fleeting," and felt there were other tiffs, like the escort drama between Brittany and Anna, that were more serious and called for a bigger reaction than they got.
"That's why I cried at the women tell all is because I feel like I was having fun with the show and I feel like I could've made an opportunity to find love with Matt if I didn't create these antics with myself," Victoria said.
The online outrage around her character might have given Victoria a leg up when it comes to staying within The Bachelor franchise.

A bright, Bachelor-filled future lies ahead
When asked if she thought her attitude on the show had ruined her chances of sticking around, Victoria said, "I think they love me. I don't think I f***ked up with the franchise, just with my chance with Matt. But then I have to get back into my own head and be like, 'OK, no, you didn't have physical chemistry with him, remember that.' But I definitely love the franchise still."

Despite the lack of support she received from others in Bachelor Nation when her name was getting dragged through the mud, Victoria has been in contact with major players behind Bachelor in Paradise.

Victoria won't reveal any future plans with the franchise, but said she would love to find love, and is keeping the door open.
Cover photo: Screenshot / Instagram / victorialarson_