Selling Sunset's Jason Oppenheim and Marie-Lou split after season 6 debut: The former pair's top moments
Los Angeles, California - Though Selling Sunset star Jason Oppenheim swore his love for model girlfriend Marie-Lou Nurk was real, it seems to have faded rather fast. TAG24 is taking a look back at the couple's top moments on season 6.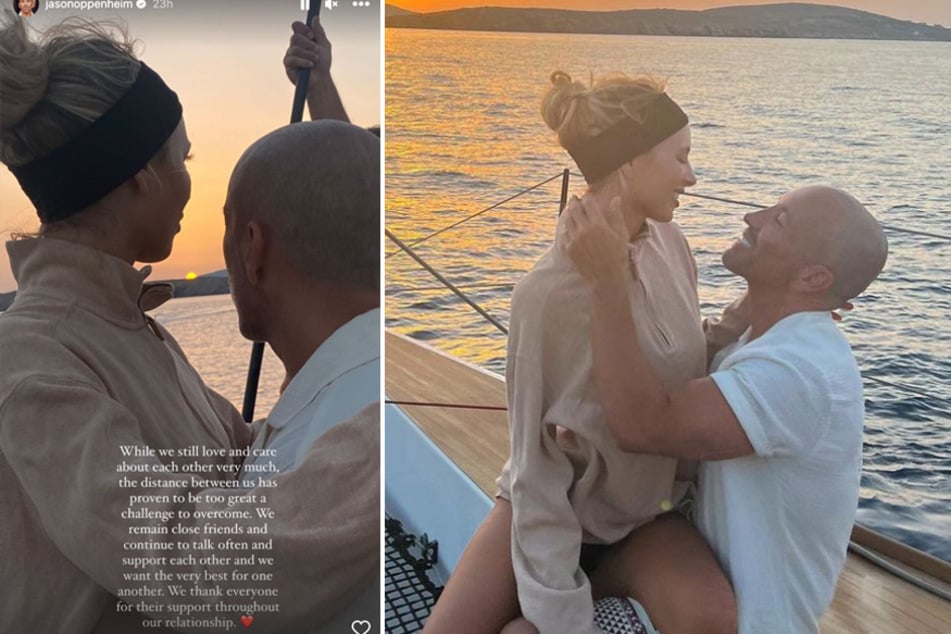 Easy come, easy go.
It seems that Jason Oppenheim of Selling Sunset has called it quits with his 26-year-old girlfriend, Marie-Lou, per the Oppenheim Group broker's Instagram story.
Marie made her Selling Sunset debut in season six as Jason's first girlfriend since his dramatic season five split from Chrishell Stause.
Alongside a photo featuring Jason and his now-ex Marie-Lou on his IG story, the 46-year-old wrote: "While we still love and care about each other very much the distance between us has proven to be too great a challenge to overcome. We remain close friends and continue to talk often and support each other and we want the very best for one another.
Jason added, "We thank everyone for their support throughout our relationship."
Though Selling Sunset's viewers only saw Marie-Lou on the latest season of the hit Netflix reality TV show briefly, she was still a part of several iconic moments in season six.
Jason Oppenheim and Marie-Lou's best moments from Selling Sunset's sixth season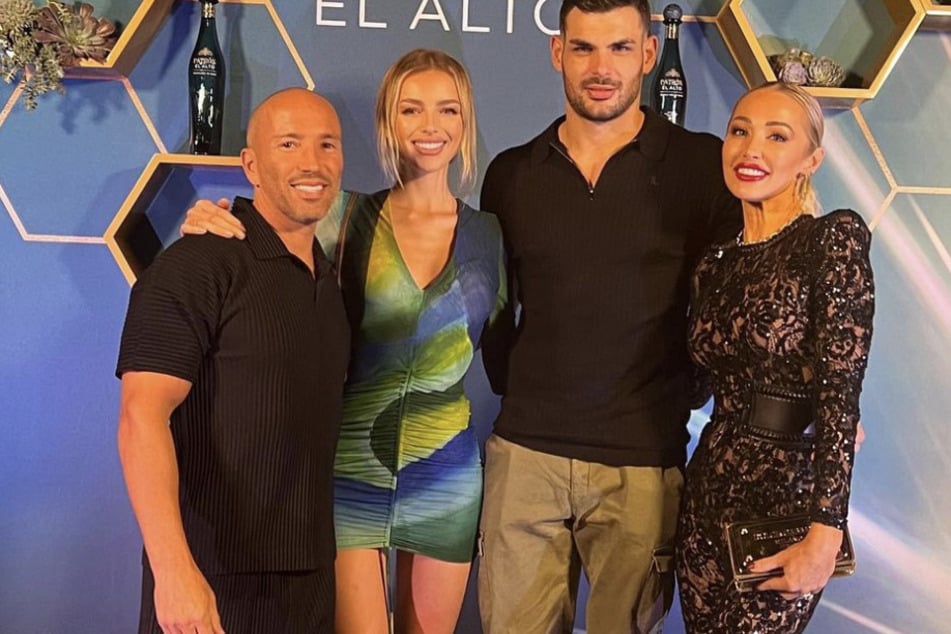 Though Marie-Lou wasn't given an arc of her own in Selling Sunset's sixth season, her screentime alongside Jason provided viewers with a few much-needed laughs.
Take the time she and Jason joined Mary Fitzgerald and her husband Romain for a dinner date of sorts. Instead of ordering two drinks – one for himself, and one for Marie-Lou – Jason opted to order a singular Aperol Spritz to "share," leading Romain to poke fun at the pair. After all, who shares a cocktail?!
Then, there was the dinner date moment where Jason raved over Marie-Lou, saying how nice it was to date a European woman who isn't afraid to eat red meat. However, soon after outwardly declaring this, Marie-Lou chimed in to say she used to be a pescatarian, meaning she avoided meat and instead ate fish, making Jason's point a moot one.
The last iconic moment doesn't include Marie-Lou, but rather a hilarious age-related conversation between Chrishell and Jason that she was mentioned in.
During the chat, the exes talked about how they both still "have" it in their 40s, alluding to the fact that 41-year-old Chrishell is boo'd up with 29-year-old musician G Flip, while Jason was – at the time – dating a then-25-year-old aka Marie-Lou.
Adios to Jason and Marie-Lou's short-lived romance.
Cover photo: Screenshot/Instagram/jasonoppenheim