The Bachelorette: Charity Lawson makes a tough choice as families interfere
Los Angeles, California - It's officially hometowns week on The Bachelorette, and as Charity Lawson's final four looked to sweep her off her feet, some family members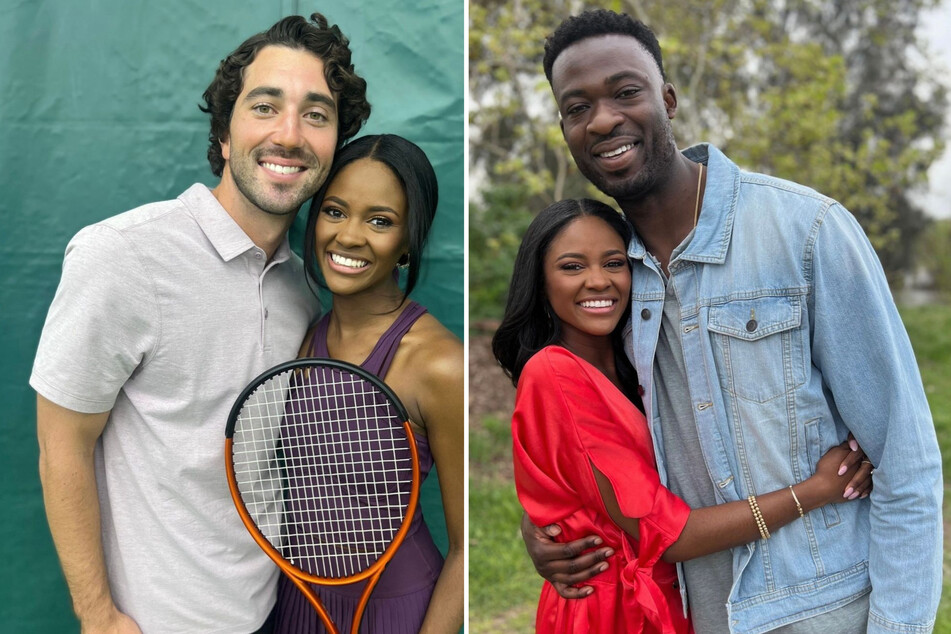 It's time to meet the parents!
On the first hometown date of the episode, Charity headed to Houston, Texas, to meet Aaron's family.
His loved ones welcome Charity with open arms, and while most share their approval of her, Aaron's mom, Ethel, cuts right to the point by asking if she'd be willing to get engaged to Aaron if he proposed right now.
Charity admits she wouldn't but clarifies that it is not a "reflection of who Aaron is" but is instead because she wants to be 100% certain. Still, Aaron later confesses to Charity he's falling in love with her, to which she says, "Awww." Just what everyone would want to hear!
And on that note, it's off to Pennsylvania to join Joey at a tennis lesson, where Charity is introduced to his Uncle Joe. As Joey says his uncle's opinion is the one he values most, Joe stirs some trouble in paradise for the pair despite the rest of the family's approval.
Joe asks his nephew directly if he's truly being himself for Charity or if he's pretending to be the man he believes she wants. Uncle Joe then puts the Bachelorette herself in the hot seat and shares his skepticism about Joey's authenticity in the relationship.
The conversation with Uncle Joe is enough to lead Charity to abandon her plan to tell Joey she is falling in love with him — something she hasn't told any of the other contestants.
The pair exchange a pretty cringe-worthy goodbye as Charity cries on her way out. While she assures Joey they're "happy tears," he's not entirely convinced.
Charity Lawson strengthens her connections ahead of fantasy suites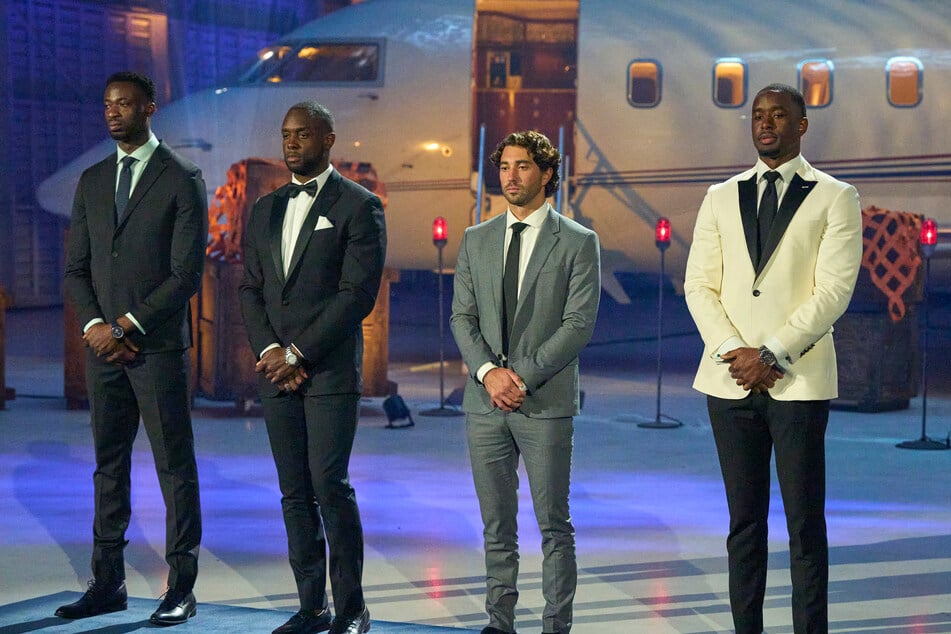 Hometown number 3 brings Charity to Cleveland, Ohio, to meet Xavier's family and...do some knitting? Yep, the first item on their itinerary is a knitting class, with Xavier revealing the hobby helps him calm down.
From there, Charity meets her suitor's family, all of whom approve of their romance. It seems their words were also enough to quell her concerns over his fear of commitment as his mom assures her he has always dreamed of being a husband and a father.
Next up, Dotun. While his parents were originally supposed to be away in Nigeria, they make a grand return to surprise their son. With the gushing approval of Dotun's grandmother, who says the pair is "bonded from heaven," his mother echoes the same message as she proposes a lavish wedding in Nigeria if Charity chooses her son.
At the end of the date, the pair takes things to rom-com levels of cuteness at a drive-in theater, where they watch a slideshow featuring photos of themselves from childhood all the way through their time on The Bachelorette.
As viewers everywhere collectively swoon, Charity heads back to Los Angeles to decide who to send back home.
Who are Charity Lawson's final three on The Bachelorette?
A conflicted Charity grows emotional at the rose ceremony, and she begins by naming the obvious frontrunner of the hometowns - Dotun.
Next up is Xavier, followed by Joey, whose uncle apparently did not sow enough doubt in Charity to get his nephew sent home.
And with that, a heartbroken Aaron is eliminated, who expresses that he simply doesn't know where things went wrong.
It's off to fantasy suites for the final trio when The Bachelorette returns on August 7 at 8 PM EST on ABC.
Cover photo: Collage: Screenshot/Instagram/bacheloretteabc