The Kardashians: Love, anxiety, and internet sleuths take center stage
Los Angeles, California - The second episode of The Kardashians on Hulu was both anxiety-provoking and heartwarming at once.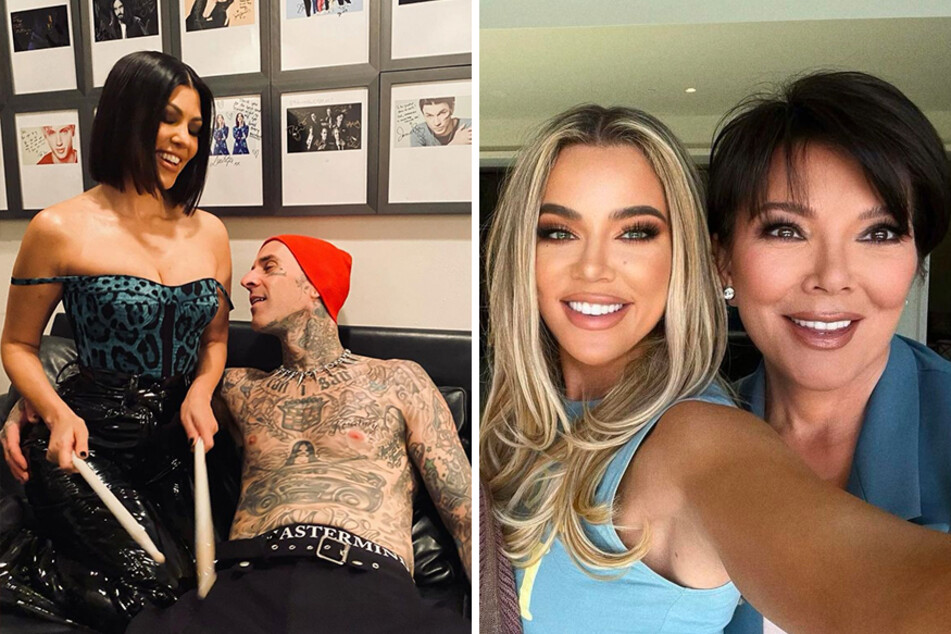 Before diving into episode two, titled Did Somebody Tape That?, it must be stated that one of the best parts about the show being on Hulu is viewers don't have to suffer through three-minute segments that are unnecessarily split up by seven-minute commercial breaks.
With that being said, there was nothing dull about Thursday's episode.
From Kim Kardashian working on her SNL monologue with the legend that is Amy Schumer, to Travis Barker calling on the family to be involved in his proposal to Kourtney Kardashian, the show seems to be giving fans all the tea they've wanted over the last six months.
But amid the heartwarming nature of seeing Travis and Kourtney's love story unfold, there were plenty of anxiety-provoking moments brought forth by Khloé Kardashian's ongoing struggle to tune out the public's unrelenting opinions on every move she makes.
On the way to her gig on The Late Late Show with James Corden, Khloé confessed to longtime bestie Malika Haqq that in her current state of mind, "I think I've gotten to the point where it's literally safer at home."
We've all witnessed the grotesque and downright offensive social media comments directed Khloé's way. As it turns out, she's seen a lot of them, too. Contrary to what many believe, the 37-year-old is still a human with real emotions.
But on Thursday's episode, it was made crystal clear that the constant backlash about her body, her choice in men, and every other granular detail about her life is deeply impacting her.
"Everything is so critical," Khloé said, adding that reading all the internet hate is "so deteriorating on your self-esteem."
Khloé and Kourtney get real about internet sleuths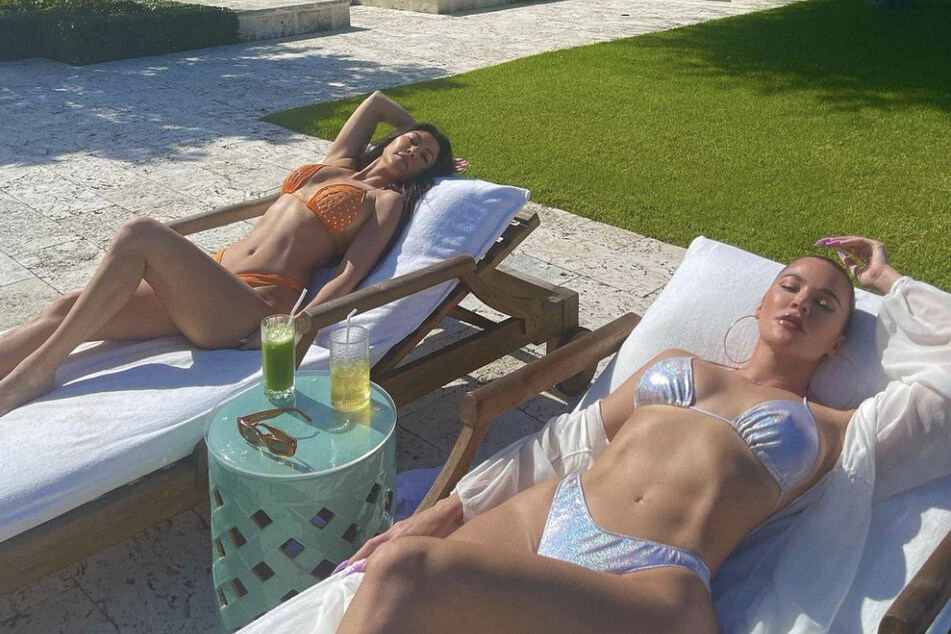 Leave it to James Corden to swoop in like a knight in shining armor, spewing all the right words to Khloé before they took the stage in hopes of getting her out of her head – and offline.
"What somebody thinks of you is none of your business," Corden said. "You're drinking champagne at 4 pm on Monday and you're at work. You won."
The issue Khloé's taken with internet sleuths seems to be one Kourtney's been facing amid her once-private IVF journey, noting "it hasn't been the most amazing experience."
Before the world knew Kourtney was on an IVF journey, there were numerous rumors swirling about an alleged pregnancy solely based on the fact she had gained weight – which turned out to be a side effect of the medication she was taking.
"It's so rude to comment about someone's body when you have no idea what they're going through," the eldest Kardashian sister confessed to momager Kris.
Honestly, she's not wrong, and seeing Kourtney's vulnerable side makes the baseless pregnancy rumors feel all the more cringe.
How will the days leading up to Kim's SNL debut play out behind closed doors, and what will she have to say after "that" on-air kiss with now-boyfriend Pete Davidson?
You'll have to tune into The Kardashians when it returns on April 28 at midnight ET on Hulu to find out.
Cover photo: Collage: Screenshot/instagram/kourtneykardash & khloekardashian