When will talk shows return after Hollywood writers' strike?
Los Angeles, California - Late-night talk shows, a mainstay of TV, will be back on the air within a week, hosts said Wednesday, after leaders of the Writers Guild of America called off a paralyzing strike.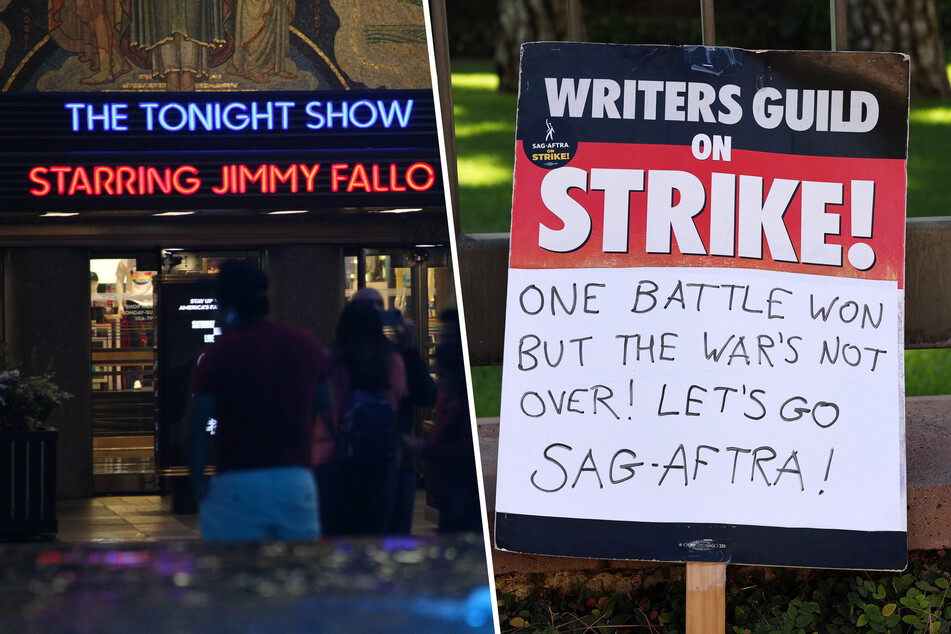 The densely written shows - fronted by Stephen Colbert, Jimmy Fallon, Jimmy Kimmel, Seth Meyers, and John Oliver - have been a glaring absence since writers downed pens in May over demands for better pay and guarantees against the threat from artificial intelligence (AI).
"Flash! Their mission complete, the founding members of Strike Force 5 will return to their network television shows this Monday 10/2, and one of them to premium cable on 10/1," the @StrikeForceFive handle wrote on social media.
The name refers to a podcast the five hosts have put on while they have been off the air.
The bulk of film and TV production across the US has been at a standstill since scribes walked out in early May, being joined by actors in July, all seeking a better deal and assurances their jobs won't be lost to AI, but a breakthrough was announced Sunday between the WGA and the Alliance of Motion Picture and Television Producers, the umbrella body representing studios and streamers.
WGA leaders voted Tuesday to accept the deal and put it to 11,500 members for ratification next week while calling off the strike from 12:01 AM Wednesday. Details of the deal released by the WGA showed a sizable pay bump for writers and a bonus structure for those working on hit shows.
It also limits the role of AI-generated material - a key sticking point for both sides, who were wary of hemming themselves in a rapidly evolving landscape that is upending the world of work.
Writers, who got their first glimpse of the deal on Tuesday said they were pleased with the outcome.
SAG-AFTRA remains on strike as WGA reaches resolution
"I'm so happy about the gains that we made," Leila Cohan, who wrote on the hit series Bridgerton, told AFP. "I'm so proud that we really went for it. Things got very challenging for many members, and we won."
Even with the WGA strike almost in the rear-view mirror, Hollywood will remain a long way from normal service, with actors - represented by the SAG-AFTRA union - still refusing to work.
A resolution to that stoppage is expected to take several more weeks at minimum.
Some of SAG-AFTRA's demands go further than those of the WGA, and with hundreds of film and television shoots backed up, it could still take months for Hollywood to clear the logistical logjam and get fully back to work.
Cover photo: Collage: IMAGO / TheNews2 & MARIO TAMA / GETTY IMAGES NORTH AMERICA / Getty Images via AFP