African People's Socialist Party leaders speak out for first time since indictment
St. Petersburg, Florida - Chairman Omali Yeshitela and two other activists associated with the African People's Socialist Party spoke out for the first time on Wednesday since a federal jury indicted them on charges of acting as agents of the Russian government.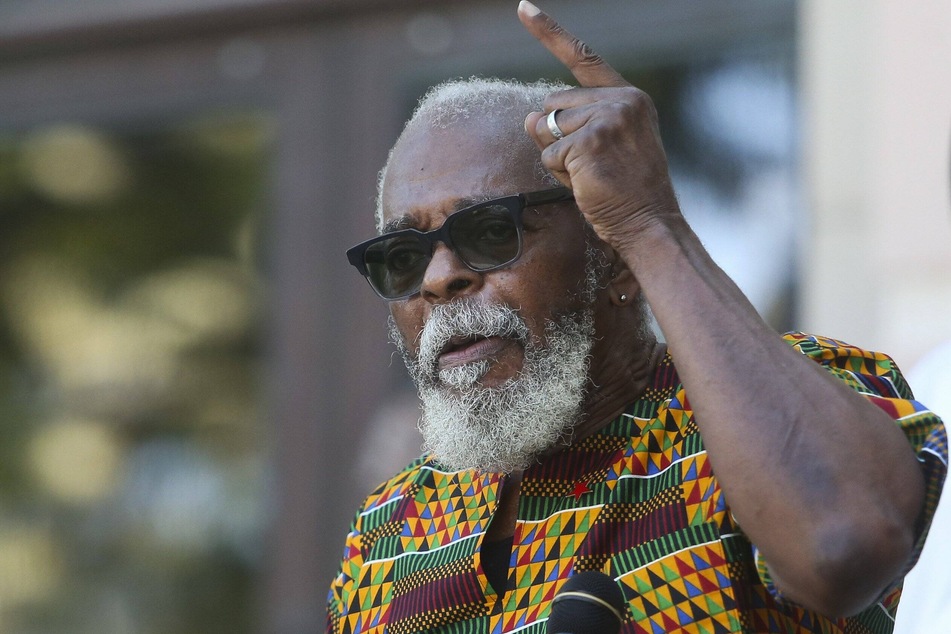 Yeshitela, the head of the African People's Socialist Party, along with fellow defendants Penny Hess and Jesse Nevel of the Uhuru Movement, denied the accusations against them in their first public remarks since their indictment.
The federal jury's decision came nine months after the FBI, with cooperation of the local police, launched a militarized raid on Yeshitela's home and the St. Petersburg and St. Louis headquarters of the Uhuru Movement last July.
Supporters of the movement have characterized the raid and subsequent legal action against Yeshitela, Hess, and Nevel as a continuation of the racist crackdowns on such leaders as Marcus Garvey, Malcolm X, Martin Luther King Jr., and Paul Robeson.
"My crime is my absolute belief in free speech," Yeshitela said on Tuesday. "I believe in free speech, and I've learned about free speech in the United States."
"If I didn't believe in free speech, I would never have said anything because they kill Black people for talking in this country," he continued. "The assault on basic democratic principles is one that's always made against someone or some group that is assumed to be unpopular. This is the way they open the door to an assault of the right of anybody to speak."
"Yes, I believe that African people should be free. Yes, I believe Africa should be free. Yes, I believe this country was founded on the genocide of the Indigenous people and the free, stolen labor of Black people. Yes, I am going to say that, and I should have a right to say it," he insisted.
"If I am guilty in anything, it is for believing in the principles that were taught to me all my life when I was in school."
Omali Yeshitela and supporters of the African People's Socialist Party slam the allegations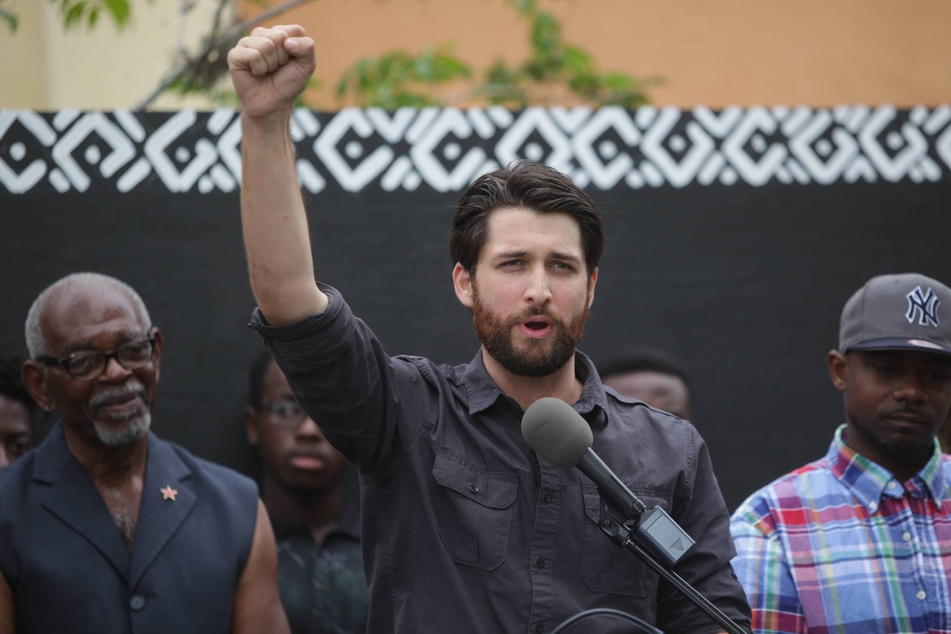 Yeshitela, described by his colleagues as the primary target of the raid, said there had been a "misunderstanding" about his alleged connection to Russia. A US Army veteran, he was actually stationed in Germany when the Berlin Wall was erected in 1961.
"It is completely absurd and profoundly racist that anyone would say that Chairman Omali Yeshitela is anything but his own person, that he would be somebody else's agent," said Hess, noting Yeshitela's long history of advocacy for Black liberation.
"These indictments have no basis in reality, but this is how this government has attacked African people, Black people, who struggled for freedom and self-determination, to actually have power over their lives to make sure nobody could ever hurt them ever again," she added.
Nevel, chair of the Uhuru Solidarity Committee, agreed, saying he had been asked to run for mayor of St. Petersburg with a message of Unity through Reparations, but was accused of attempting to influence the local elections instead.
"The charges against the Chairman, Penny, and myself are false, but they are not just false. They are false to an idiotic and laughable extreme," Nevel asserted. "Anyone who knows anything about Chairman Omali Yeshitela knows how ridiculous the notions is that anyone is behind the scenes pulling the strings telling Chairman Omali Yeshitela what to say or do. It is such an offensive and slanderous allegation that to even dignity it with a response feels inappropriate."
At the moment, lawyers for the three accused said they are waiting for the discovery documents to be sent from the US government so they can defend their clients accordingly.
Cover photo: IMAGO / ZUMA Wire