Man arrested in Sacramento mass shooting, more arrests said likely
Sacramento, California – As Sacramento mourned the worst mass shooting in the United States this year with sidewalk shrines near the Capitol, authorities on Monday arrested a suspect in connection with the shooting.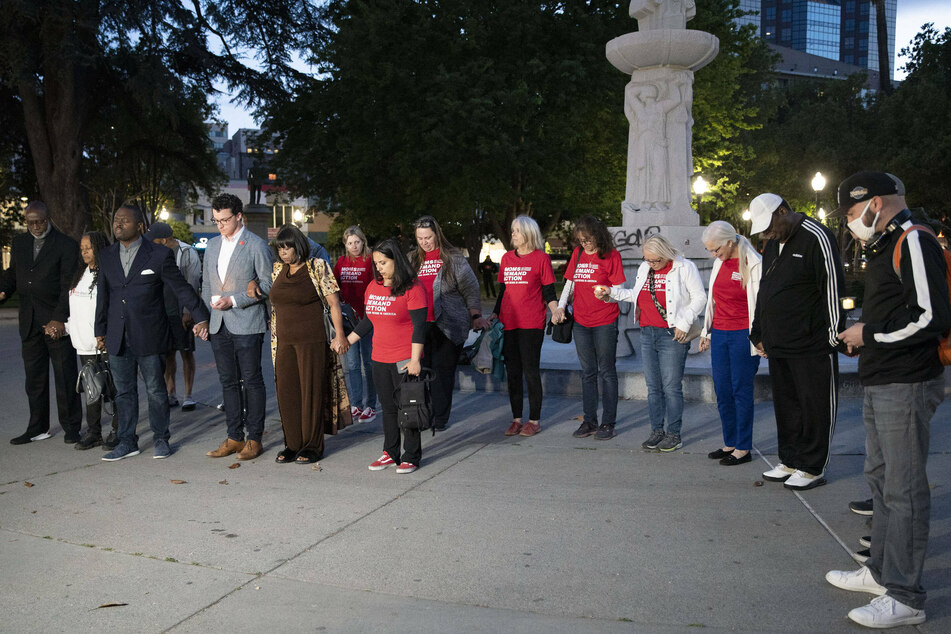 The suspect, Dandre Martin (26), was booked on assault and possession of an illegal firearm charges, authorities said, adding that they've executed several search warrants and recovered a handgun.
Yet beyond announcing Martin's arrest, Sacramento city officials didn't answer repeated questions about whether other armed assailants responsible for the shooting remain at large, despite the police chief having described the deadly incident as involving multiple shooters.
In an unusual statement Monday afternoon, Sacramento Dist. Atty. Anne Marie Schubert said she anticipated more arrests in the case, adding that the one person apprehended thus far – Martin – "has not been arrested for any homicide related to this incident."
"The investigation is highly complex, involving many witnesses, videos of numerous types and significant physical evidence," Schubert added.
Victims identified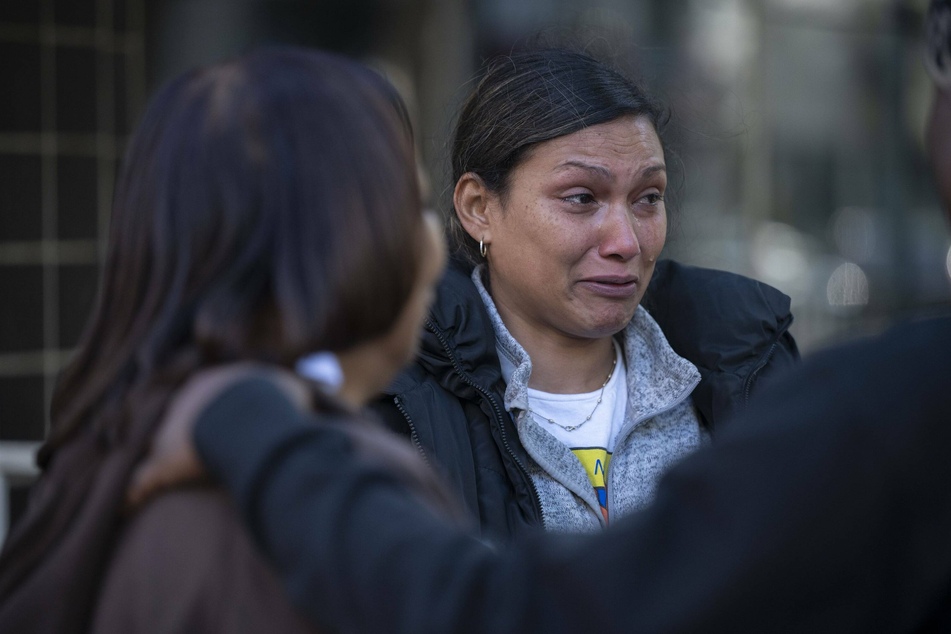 Authorities on Monday also identified the six people who were killed early Sunday in a barrage of gunfire outside a stretch of popular downtown nightclubs.
The youngest victims, Johntaya Alexander and Yamile Martinez-Andrade, were both 21. The oldest victim, Melinda Davis, was 57, according to the Sacramento County coroner. Also identified were Joshua Hoye-Lucchesi (32), Devazia Turner (29), and Sergio Harris (38).
"We are shocked and heartbroken by this tragedy," Sacramento Police Chief Kathy Lester said during a Sunday news conference at police headquarters. "But we are also resolved as an agency to find those responsible and to secure justice for the victims and the families."
Court documents show that Martin – also listed as Dandrae Martin in some public documents – has an extensive arrest record.
In 2014, records show, he was convicted of misdemeanor domestic violence upon a spouse or partner in Riverside County and sentenced to 30 days in jail. Two years later, he was convicted of attempting to commit aggravated assault in Maricopa County and served a stint in an Arizona prison.
Two years after that, he was convicted of criminal damage, but another charge – assault causing fear of physical injury – was dismissed.
Police putting the pieces together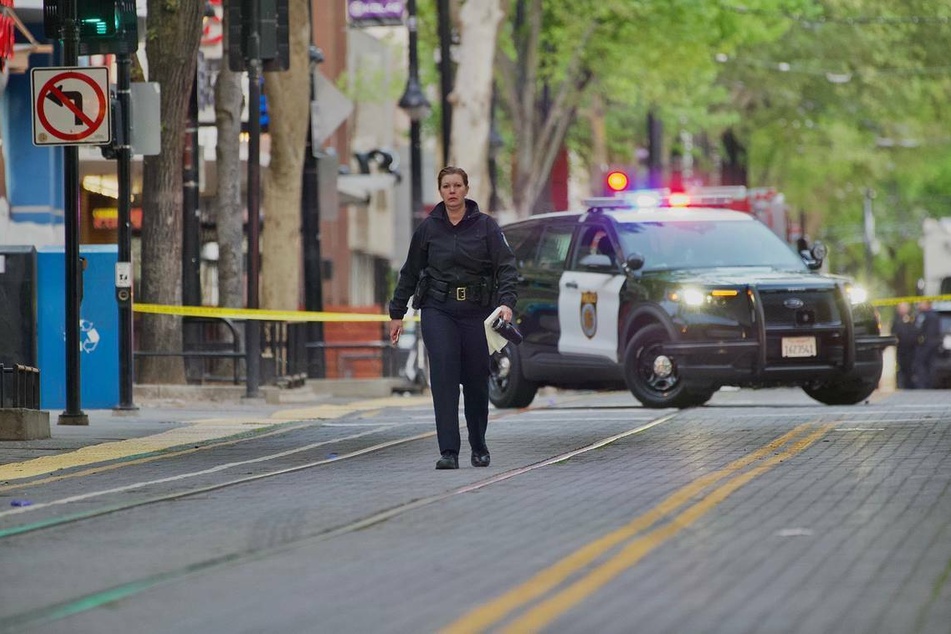 Just after 2:00 AM Sunday, a car drove up 10th Street in downtown Sacramento, and someone inside opened fire into a crowd. At least one other person fired a gun, although it is not clear whether that person was in the car or in the crowd firing back at the shooter's car.
Rapid gunfire heard on videos posted online suggest a semiautomatic weapon may have been used, but a police spokesperson, citing the ongoing investigation, did not offer information on the weapon used.
Lester said officers on the beat in the downtown core responded on foot and immediately saw a horrific scene: bullets pocked the street and 18 people were dead, dying, or wounded. Officers immediately began to perform CPR, and recordings of police and fire radio traffic provided a window into the horror on the scene.
As they began to piece together what happened, police learned that a large group of people had been fighting in the street moments before the shots rang out, but officers said they did not yet know whether that melee was related to the shooting. They are reviewing videos, from the public and from fixed cameras, to try to piece it all together.

The shooting took place on and near the city's K Street mall, within view of the grand white dome of the state Capitol, where in recent years lawmakers have enacted the nation's toughest gun control laws but remain confounded by how to stem mass shootings.
Already this year, Sacramento has been shaken by two of the four worst spasms of gun violence in the nation, including an incident in February when a man killed his three children, a man supervising their family visit, and himself.
Authorities remained at the crime scene until early Monday, where hundreds of evidence markers were laid out on the pavement, including vestiges of at least 75 shots fired.
President Biden speaks out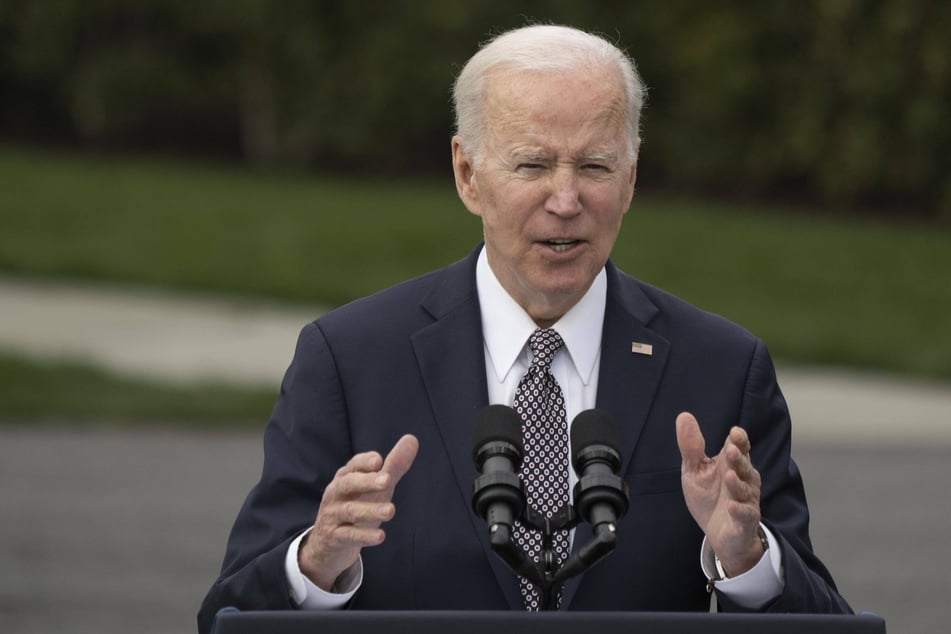 Advocates for gun control pointed to the incident as yet another example of why reforms are needed to reduce gun violence.
Though the shooting was California's single deadliest in 2022, there have been worse in the last year, including one in May at a San Jose transit yard where a disgruntled worker shot and killed nine people before killing himself.
On Monday, President Joe Biden issued a statement praising first responders and demanding more action on guns.
"I want to thank the first responders in Sacramento, and all those across the United States, who act every day to save lives," the president said. "We know these lives were not the only lives impacted by gun violence last night. And we equally mourn for those victims and families who do not make national headlines."
"But we must do more than mourn; we must act. That is why my administration has taken historic executive action to implement my comprehensive gun crime reduction strategy – from standing up gun trafficking strike forces to helping cities across the country expand community violence interventions and hire more police officers for community policing," Biden said.
"We also continue to call on Congress to act. Ban ghost guns. Require background checks for all gun sales. Ban assault weapons and high-capacity magazines. Repeal gun manufacturers' immunity from liability."
Cover photo: IMAGO / ZUMA Wire