Halloween Boos! Celeb duos who dominated couple costumes
Celebrity couples have gotten extremely creative, and a little outrageous, with their matching Halloween costumes over the years. These ghosts of Halloween pasts have shown which duos racked up the most iconic spooky-time lewks, and which were double trouble.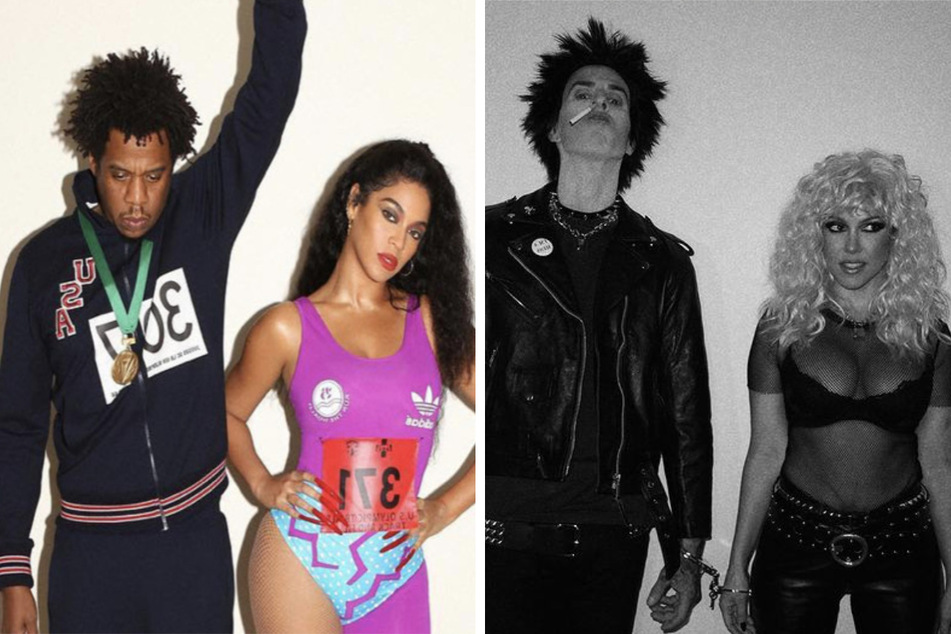 On Friday, the newly engaged couple Kourtney Kardashian and Travis Barker served us our first couple costume of 2021 as Sid and Nancy, complete with black-and-white photos. The internet was loving the throwback vibe.
It only proves that while some celebs take on the fall holiday solo, the most memorable looks throughout the years have come from famous couples who partook in the festivities together.
And boy, did so many of them deliver.
From Legos to the British royals, these partners proved that Halloween is more fun when celebrated with the right person.
With the devilish holiday growing near, there's no better time to look back on some of these epic moments in fashion. Here are five celebrity couples that truly out-did themselves on Halloween.
Joe Jonas and Sophie Turner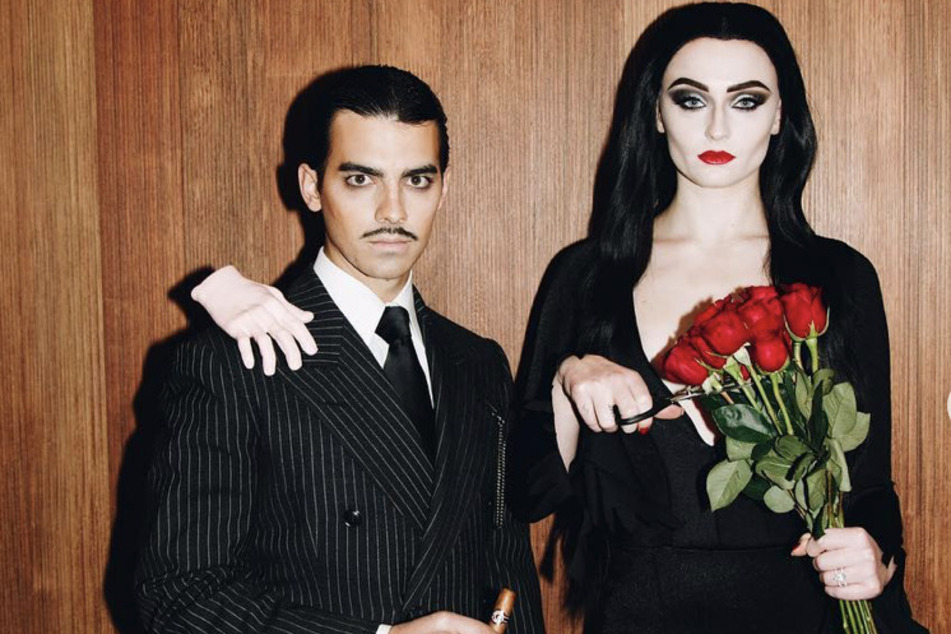 In 2018, Sophie Turner ditched her dragons and paid tribute to an iconic horror couple with her real-life love, Joe Jonas.
The spouses, who were engaged at the time, were nearly unrecognizable as Gomez and Morticia Addams from The Addams Family.
For her look, the Game of Thrones star sported an all black ensemble, a black wig, and dark makeup to complete her ghoulish alter-ego.
Jonas fully transformed himself into the head of the creepy family with a pinstriped suit, slicked-back hair, and a prosthetic hand on his shoulder in a nod to the character, Thing.
Sophie posted the duo's spooky look on Instagram with the caption, "Happy Halloween from Morticia & Gomez Addams."
As Gomez famously said, "When we are together, darling, every night is Halloween."
Obviously, that couldn't be more true for Sophie and Joe.
John Legend and Chrissy Teigen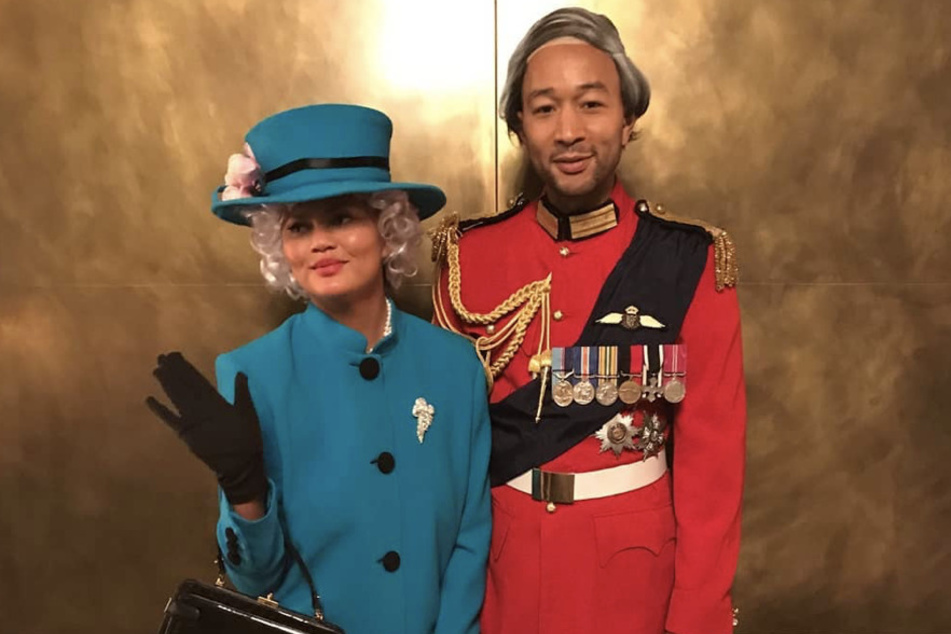 God save the Queen.
While Sophie and Joe stunned as the terror-ific lovebirds, Chrissy Teigen and John Legend opted for a much more conservative look.
In 2018, the spouses dressed as Queen Elizabeth and Prince Phillip - and they did a commendable job.
Chrissy wore a long, blue coat with a matching hat atop a curly white wig. The model completed the ensemble with black block-heeled court shoes and a patent leather black purse - eerily resembling the Queen's casual look.
The All of Me singer wore an ensemble inspired by the late Prince's traditional military uniform, as he accompanied his queen.
However, the two didn't get a chance to fully partake in Halloween, as they admitted they were too tired to go out that evening.
After all, being the rulers of the commonwealth is a tiring job.
Beyoncé and Jay-Z
In the same year, the dangerously in love duo Beyoncé and Jay-Z didn't pick an iconic couple to emulate. Yet, they still matched and brought the heat with their tributes to two separate historical athletes.
The Lemonade artist dressed as Florence Griffith-Joyner aka Flo-Jo, while her husband emulated Tommie Smith.
Bey's costume included a neon-purple one-legged leotard, long, eye-popping red-acrylic nails, and a half-up hair-style. The attire was strikingly similar to the late athlete's 1988 Summer Olympics outfit.
The Song Cry rapper wore a USA tracksuit with a gold medal around his neck.
In Bey's IG pics, the couple posed in their outfits while Jay-Z raised his fist, like his Tommie did at the 1968 Summer Olympics.
While the couple had some tough competition that year, the powerhouse duo were definitely one of the top contenders of the night.
Justin Timberlake and Jessica Biel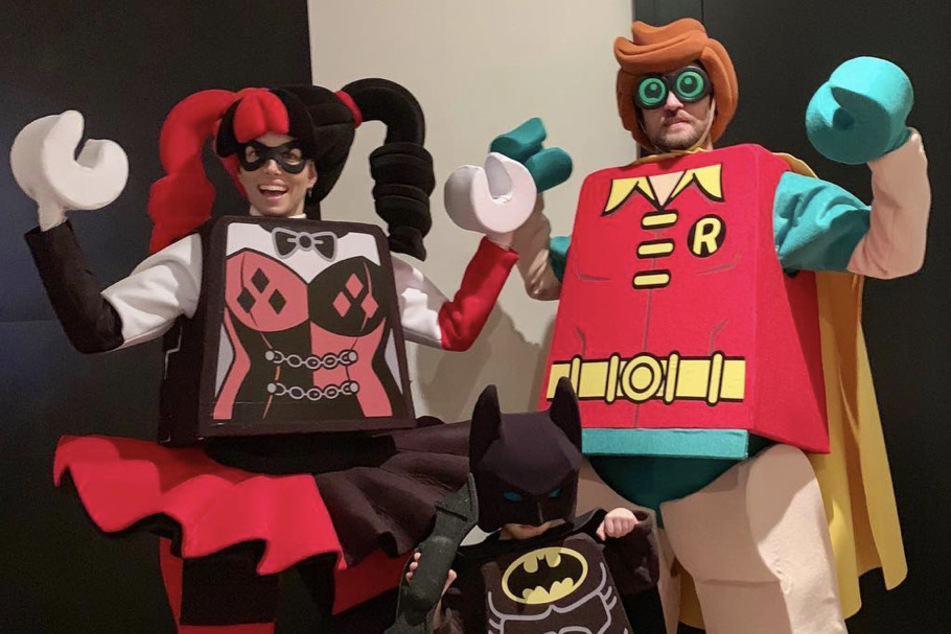 When it comes to family fun, Justin Timberlake and Jessica Biel are the experts.

The spouses have often celebrated Halloween with their son Silas, and each year the family gets better and better.
In 2016, the family dressed up as characters from the movie Trolls – fitting, as Timberlake provided the movie's chart-topping theme song, Can't Stop The Feeling.
In 2017, they stepped up their costume game with Toy Story costumes – dressing as Woody, Jessie, and Buzz Lightyear.
But 2018, was probably the Timberlakes' best year yet.
The adorable family sported costumes from The Lego Batman Movie.
In pics the Cry Me a River singer shared on IG, he appeared dressed as Lego Robin, while the 7th Heaven alum went as Lego Harley Quinn. Little Silas stole the show, dressed as a tiny Lego Batman.
Now that they've welcomed their second son Phineas, will he join in on their traditional family fun this year?
Heidi Klum and Tom Kaulitz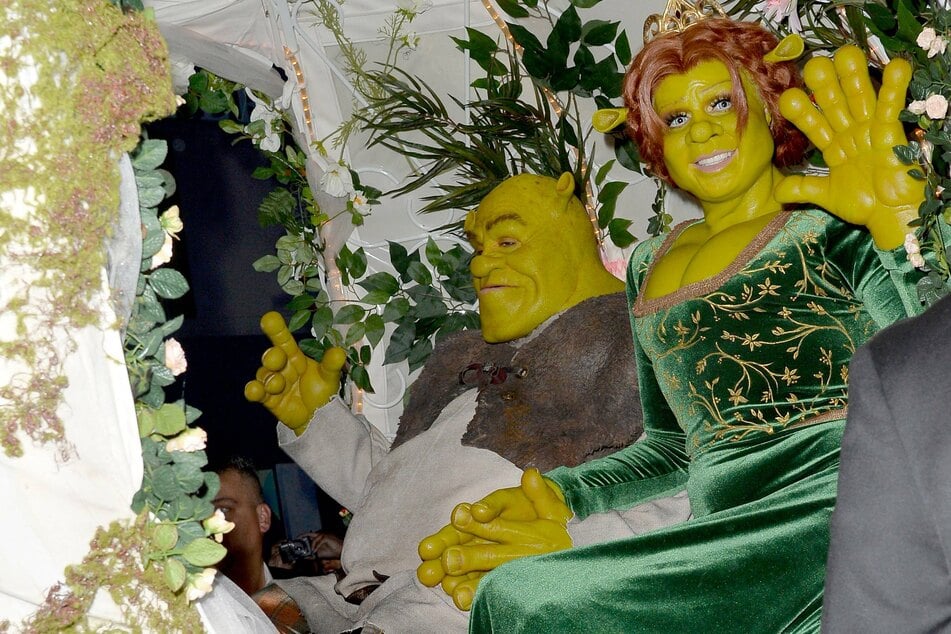 Alas, nobody does Halloween like Heidi Klum.
The model has dominated the holiday every year since 2000 – whether solo or as a couple with her ex-husband, Seal.
2015 served one of her best looks yet, when she was covered in prosthetics dressed as Jessica Rabbit. Perhaps coming in second was her 2017 style, as she sported a full werewolf costume in a nod to Michael Jackson's Thriller.
But despite her previous marriage and solo looks being a thing of the past, she's created some new costumed memories in recent years with her husband, Tom Kaulitz.
In 2018, the couple was fully decked out as Shrek and Fiona. To complete the ensemble, the two arrived at Heidi's annual Halloween bash in an onion carriage.
Since then, the pair has continued to outdo themselves.
In 2019, the 48-year-old model donned a gory alien costume, while her husband went as an astronaut who happened to be her prisoner.
Talk about an out-of-this-world costume!
Which couple will out do themselves this year?
Cover photo: Collage: Screenshot/instagram/Beyonce & kourtneykadash