New York Fashion Week slays with star-studded spottings
New York, New York - The stars came out in droves for New York Fashion Week (NYFW), ending a weeklong extravaganza of style and sass that was back in full force.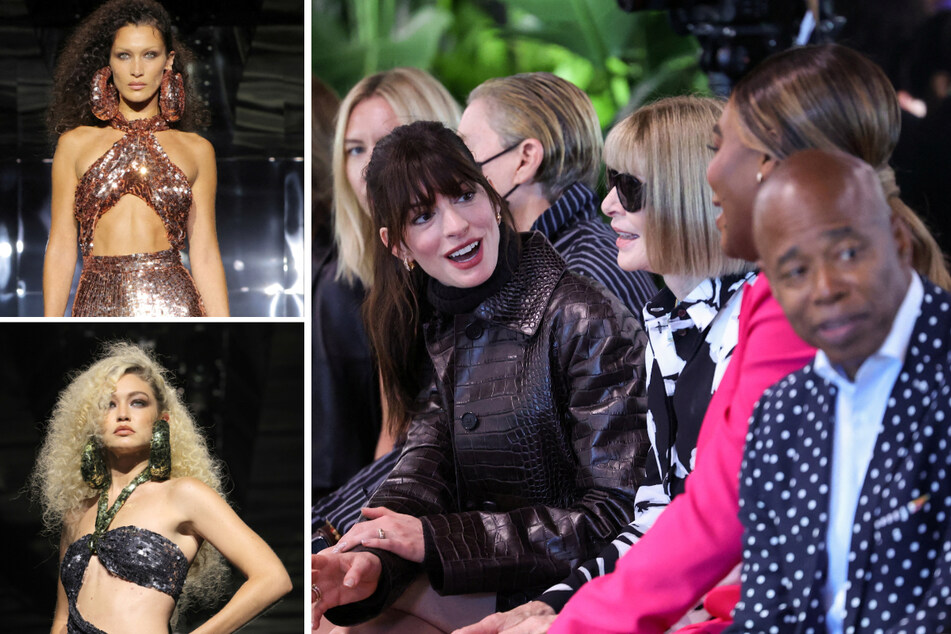 The world's biggest fashion fête left no crumbs, as Wednesday ended an eight-day string of runway shows, exhibitions, and parties from the biggest names in clothing design.
Showcasing collections for the upcoming Spring/Summer 2023 season, festivities felt more alive than in recent post-pandemic seasons. This time around, designers were flanked by celebrities galore and top models strutting with legs for days.
Two of the most famous, sisters Bella and Gigi Hadid, closed out Tom Ford's disco-tinged show on Wednesday night in sweeping sequined gowns. Earlier in the week, Bella walked in the Proenza Schouler show –and on many other catwalks – alongside friend Kendall Jenner, while sis Gigi was spotted at a NYFW afterparty in Soho with her reported new beau Leonardo DiCaprio.
And in what is NYFW's greatest moment of "life imitates art" to date, the week was capped off with an ode to the fashion cult movie classic The Devil Wears Prada. Anne Hathaway sat front row at Michael Kors' runway show on Wednesday next to Vogue editor-in-chief Anna Wintour, the inspiration for Meryl Streep's take-no-prisoners magazine editor Miranda Priestly in the 2006 film.
As the cherry on top, Hathaway's attire strongly resembled her movie character Andy Sachs, leaving fashion fans with a full-blown geek-out.
New York Fashion Week sees tributes to New York City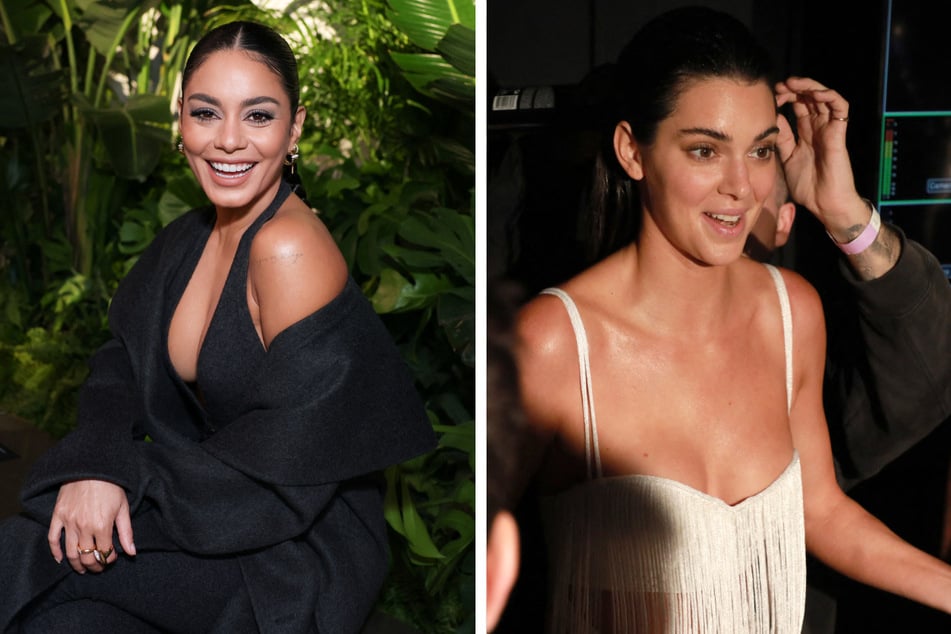 The week kicked off with pop queen Janet Jackson sitting front row at Christian Siriano's show, held at Hollywood legend Elizabeth Taylor's former New York City townhouse.
On Friday, Kim Kardashian took in Fendi first row next to LaLa Anthony, Naomi Watts, and Sarah Jessica Parker – a Big Apple fashion staple herself thanks to Sex and the City.
In a fitting tribute to New York's surrounding buzz of the US Open, which coincided with NYFW through Sunday, Serena Williams took her new go-getter mantra to heart just days after her final career match at the competition. On Monday, she served up new designs from her S by Serena clothing line on a replica tennis court – what else? – atop NYFW's Spring Street headquarters and tennis-themed event space.
The athlete also walked in the Vogue World show and was captured attending lots more.
Elsewhere, TAG24 NEWS was on the scene downtown at 3 World Trade Center, a part of the city filled with the legacy of the tragic 9/11 attacks and lower Manhattan's resurgence. Notch Shows presented FUTURE featuring designers Mauricio Alpizar, Maya Seyferth, Host & Var, Kaiane Designs, Kimberly Pucci, and Dog Pound x The Tailory set against a backdrop of New York's skyline and its up-and-comers.
It was one of hundreds of smaller Fashion Week events attended by influencers and social media stars.
New York Fashion Week sees music finest making waves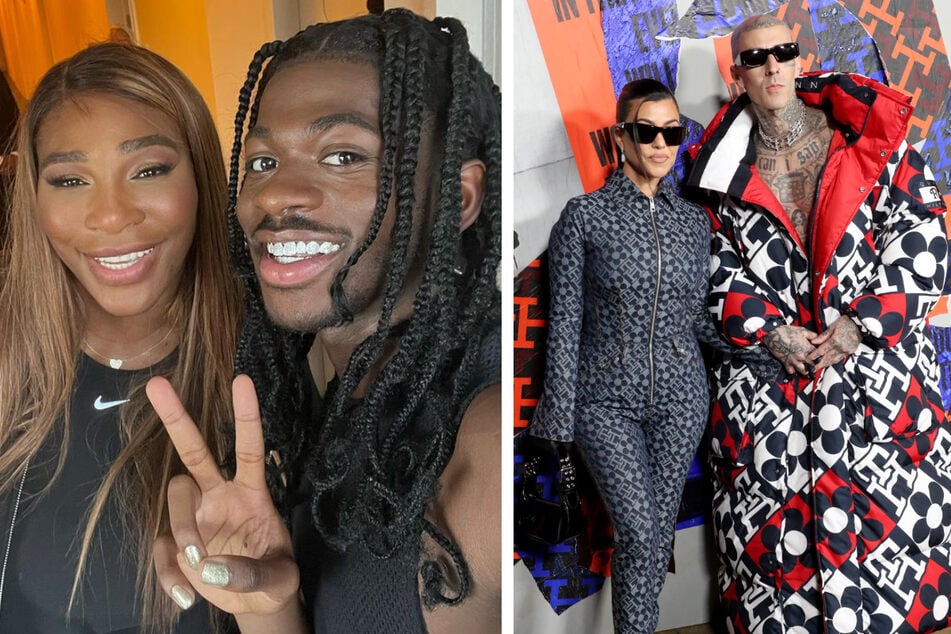 Heavy hitters from the music world also made waves in NYC during the week.
Lil Nas X took his opportunity to grab the spotlight, modeling during Coach's show and then performing at the Vogue World showcase. His bestie Jack Harlow also took to the stage on Friday at Bloomingdale and Harper's Bazaar's event. Doja Cat appeared in some outrageous lewks at outings throughout the week, including sitting with pop star Madonna at Saturday's Marni show.
Tommy Hilfiger's runway return made a splash in the rain at the Skyline Drive-In movie theater in Brooklyn, as models Winnie Harlow, Ashley Graham, and Julia Fox reportedly strutted to tunes by Beyoncé, Missy Elliott, and Megan Thee Stallion. Seated front row were John Legend, Shawn Mendes, Kate Moss, Kris Jenner, Kourtney Kardashian, and her husband Travis Barker – who was pulled onto the runway and gave the audience a surprise drum set to close out the rain-soaked show.
Kravis made their main appearance later in the week at the High Line for the Boohoo x Kourtney Kardashian runway show, which experienced a power outage amid the showcase of the reality star's new sustainability-focused collection.
Ex-Kardashian hubby and fashion mogul Kanye "Ye" West didn't let this year's NYFW pass by without making his mark. The rapper reportedly hosted an impromptu party for his YEEZY line on Tuesday night promoting his YEEZY GAP SHDZ sunglasses, one of his recent over-the-top collaborations with Gap. It had some starry special guests too, including comedian Chris Rock.
All in all, this fall's New York Fashion Week showed it isn't just about the style scene, but for the who's who to see and be seen, too.
Cover photo: Collage: REUTERS & Instagram/lilnasx