Christmas cheers: The best ho-ho-holiday themed bars in New York City
New York, New York – It's ho ho ho-liday time and the season for spreading cheer – and saying "cheers" – with the ones you love is finally here.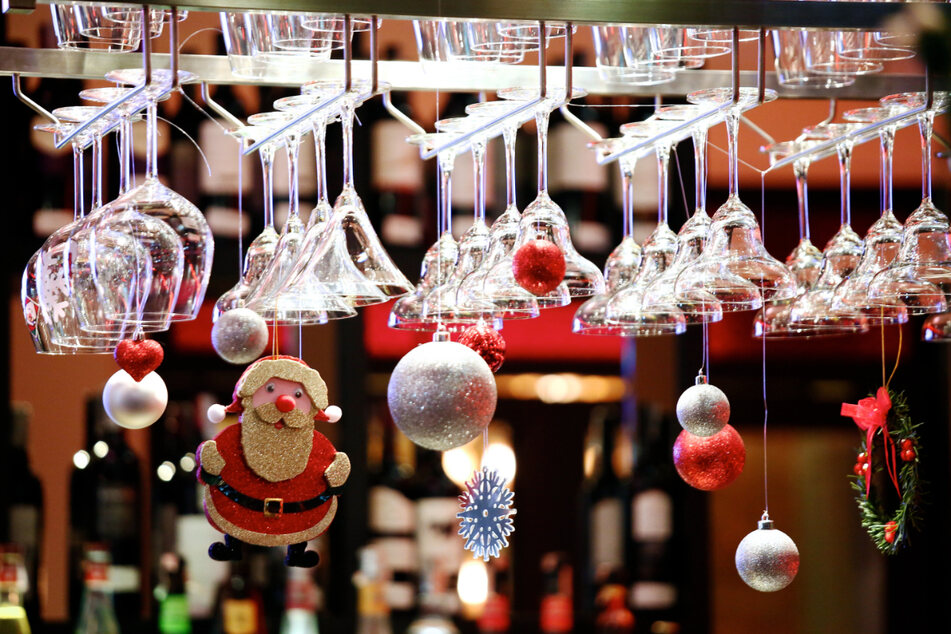 As in-person outings resume in New York, the city has begun its yearly tradition of decking out bars into epic holiday-themed seasonal pop-ups.
With vaccine mandates in place for NYC establishments, you don't have to be a frosty Grinch and stay home alone like a chestnut roasting on an open fire.
These tinsel-toned drink spots will have you spreading goodwill to all, behaving naughty (or nice), and perhaps seeing double before the man in red slides down the chimney on Christmas Eve.
So grab your vaxx card and your best drinking buddy elves, bundle up to brave the sub-freezing city streets, and go walking in a winter wonderland to TAG24's favorite NYC holiday watering holes.
A Miracle on 9th Street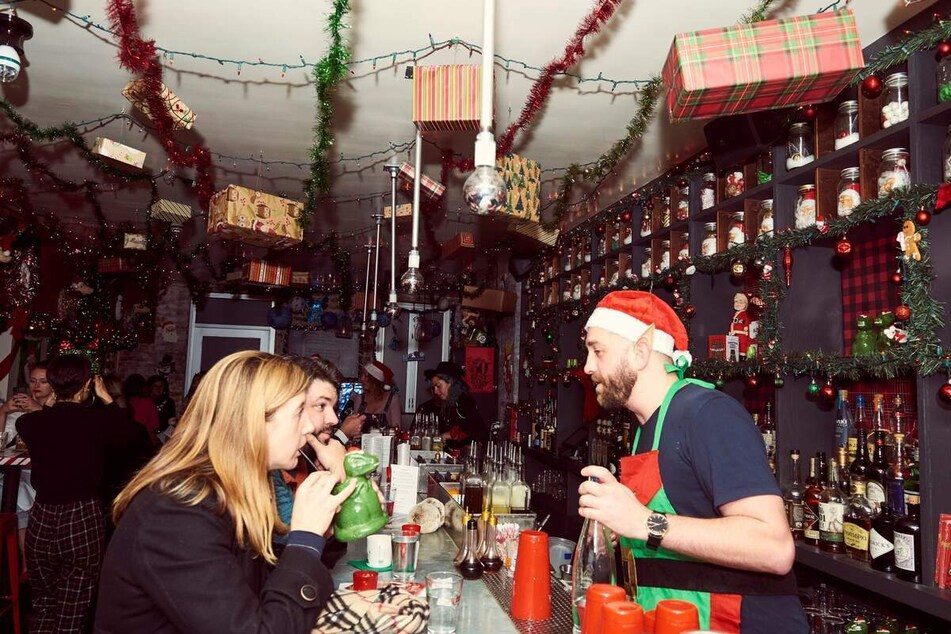 Miracle on 9th Street is one of the city's most popular pop-ups that only arrives from the end of November until December 23.
That's right, it wraps up right before Christmas, so make like a red-nosed reindeer fly over to this holiday haven quickly.
Decorated with trimmings from top to bottom, the bar typically known as The Cabinet, at 649 E 9th Street, will be miraculously made over.
This year, Miracle will also have a second NYC location in Brooklyn at the Williamsburg bar Thief.
Both locales serve up cocktails in seasonal glassware – that customers can take home for purchase – with creative names like Yule Log Grog, Azul Navidad, a White Russian Christmas, and Elfing Around.
Lace up your ice skates – or get into your Uber – and head down to see these Miracles that can't be missed.
Go coco-nuts for Sippin' Santa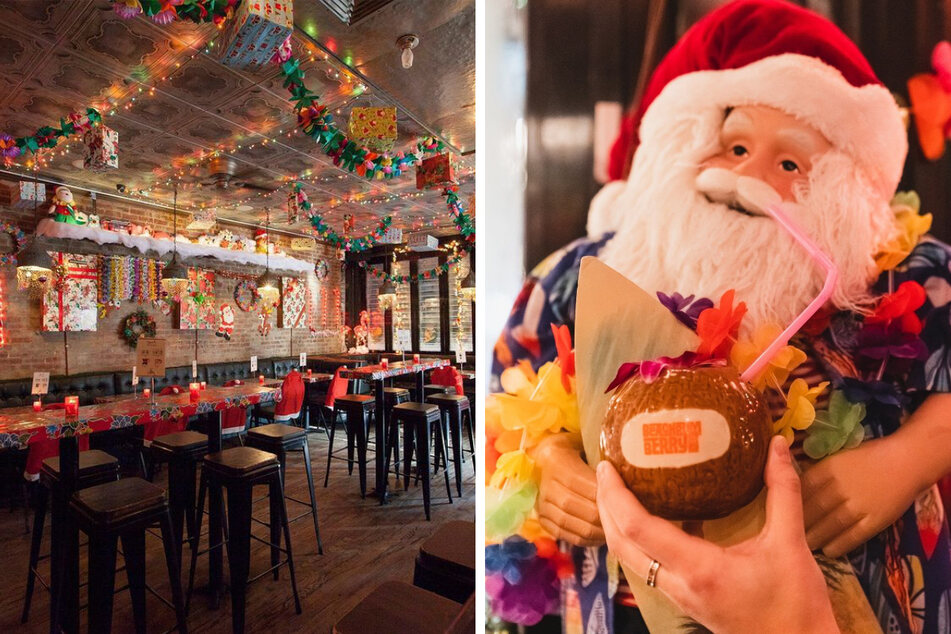 Sippin' Santa is Miracle's sibling bar concept, which takes over Boilermaker, at the corner of 1st Avenue and 1st Street in NYC.
Sippin' Santa actually has locations in 21 states across the country, and several in Canada, that throw a tiki-themed luau in St. Nick's honor.
"Imagine Santa on a surfboard instead of a sleigh and palm trees instead of pine," its website explains.
The bar's drink lineup features the Kris Kringle Colada and the Christmas Eve of Destruction, two rum-infused delicacies.
Thirsty customers can rock up to the door of the East Village location and be greeted by an inflatable Santa, hanging coconuts, and catch waves of fun.
Think pink this holiday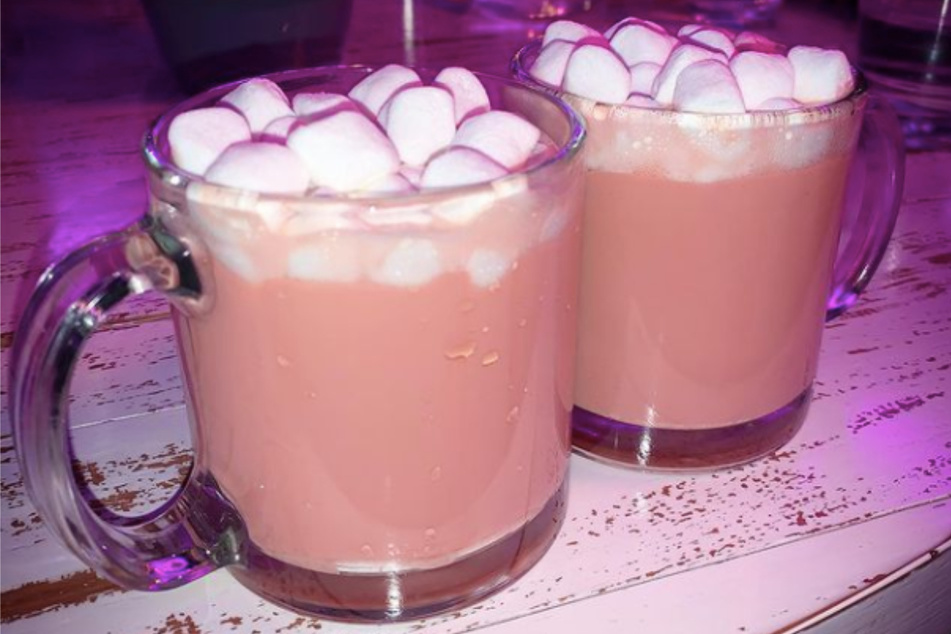 There are some bows of holly – or in The Moxy's case, flowers – that will have you thinking pink this winter!
The Moxy Times Square hotel's Magic Hour rooftop is hosting a pop-up called the Pink Winter Lodge, and it's an icy and Instagrammable treat.
Enjoy more than just your cheeks being rosy in this pink-tinged alpine setting, complete with pink antler chandeliers, a pink car, roses galore, and a crystal-encrusted carousel shaped like a ski lift.
Of course, pink-hued drinks and eats abound. The hot spot is even open for a blush brunch, featuring the "Pink AF Pancakes Stack."
The best part? You don't have to fret if you run out of time to get there before Christmas. The installation is staying open through April.
A merry heated beer garden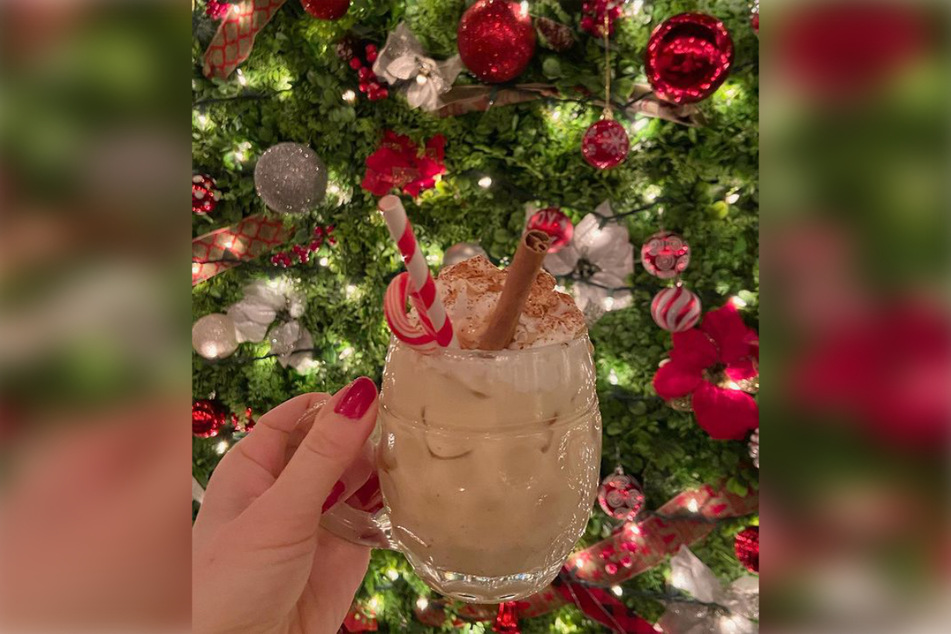 Want to imbibe outside but still stay warm and toasty?
Loreley Beer Garden boasts "the largest heated outdoor beer garden in Manhattan's Lower East Side."
The German-inspired restaurant features brews and "elevated bar food" like bratwurst, schnitzel, and fries.
From November 24 to January 9, Loreley converts to a winter wonderland complete with bourbon spiked hot chocolate and cider, spiced eggnog, and its signature mulled wine.
For a special kick, check out the Peppermint Nitro Cold Brew Martini – and you might be feeling brave enough to kiss a stranger underneath the mistletoe!
Wherever you choose to sip and savor this holiday, don't drink and drive your sleigh. Hail an NYC taxi to make it a safe and merry one – and to all, a good night!
Cover photo: 123RF/lifefreed0m