Bright sights! Outdoor must-dos for a New York City Christmas
New York, New York – 'Tis the season to make things bright, especially in The Big Apple, where the lights and sights are some of the holidays' most iconic.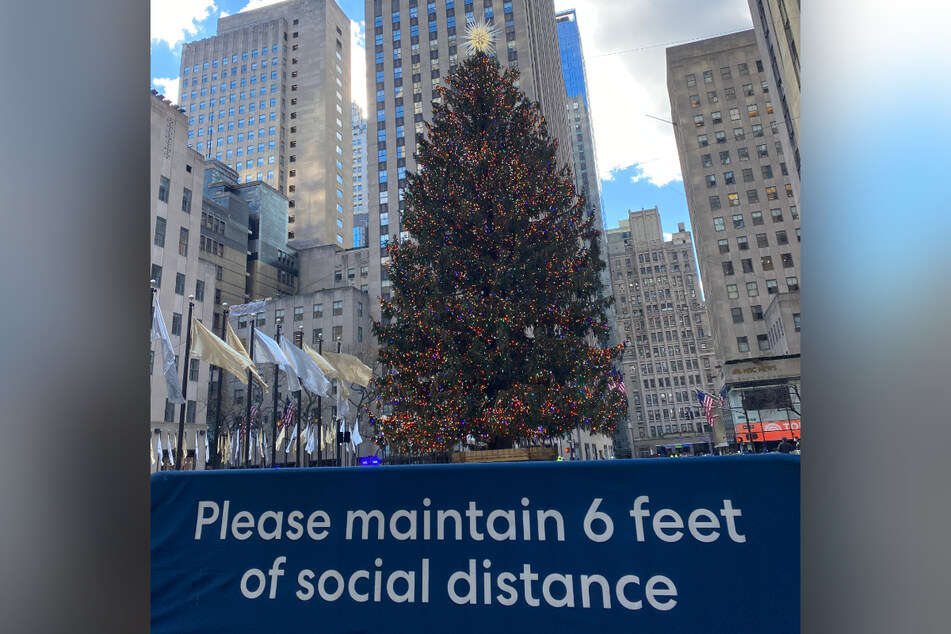 As New York City has reopened to international travelers after a year hit hard by the pandemic, tourists have already begun to flock to "the city that never sleeps."
Of course, visitors should check out the classic must-dos: see the tree at Rockerfeller Center, watch The Rockettes dance at Radio City, and take a stroll through a – hopefuly – snowy Central Park.
With coronavirus cases still popping up, there is plenty to experience in the city this December that can keep you outdoors and Covid-safe at the same time.
Have yourself a merry little Christmas with TAG24's picks for this year's can't-miss outdoor holiday activities in NYC.
Stroll past the Fifth Avenue holiday windows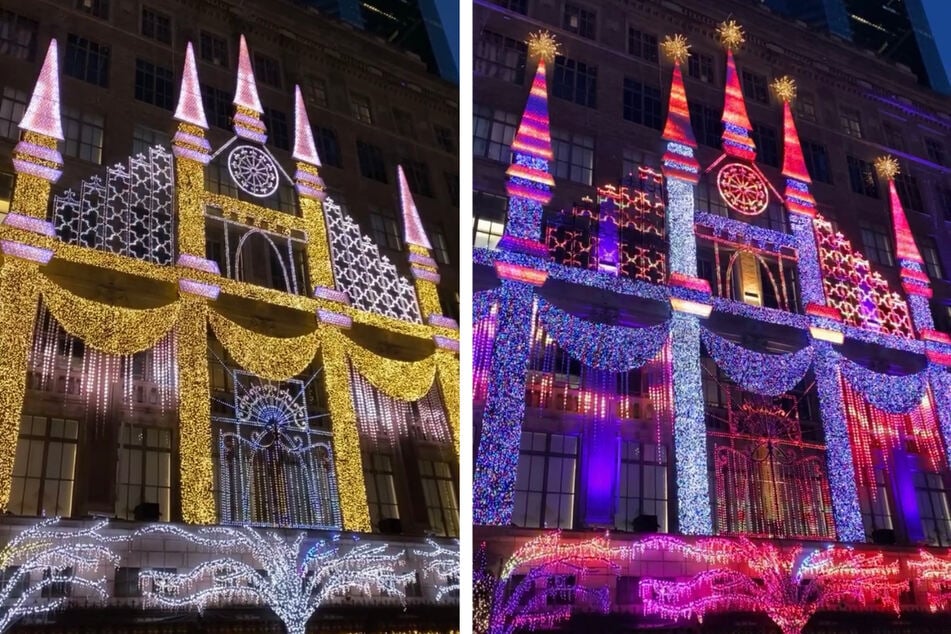 The department stores' holiday window displays that line Fifth Avenue are a treat at any age – and completely free to view!
Macy's, Bergdorf Goodman, Bloomingdale's, Barneys, and Tiffany & Co. unveiled their themed-windows in November, which add elaborate decoration each year to the upscale shopping district.
The avenue is also lined with a Holiday Sculpture Trail, 10 illuminated displays of life-sized toys that can be found along the avenue from 47th to 59th Street.
The season's arguably best LED display can be found outside Saks Fifth Avenue, where several stories of 700,000 programmed lights synchronize to music in a five-minute-long spectacle that is sure to bring out your inner child.
Saks' light show repeats daily in front of the department store every 10 minutes from about 4:35 PM to 11:35 PM.
Head to Brooklyn for the Dyker Heights lights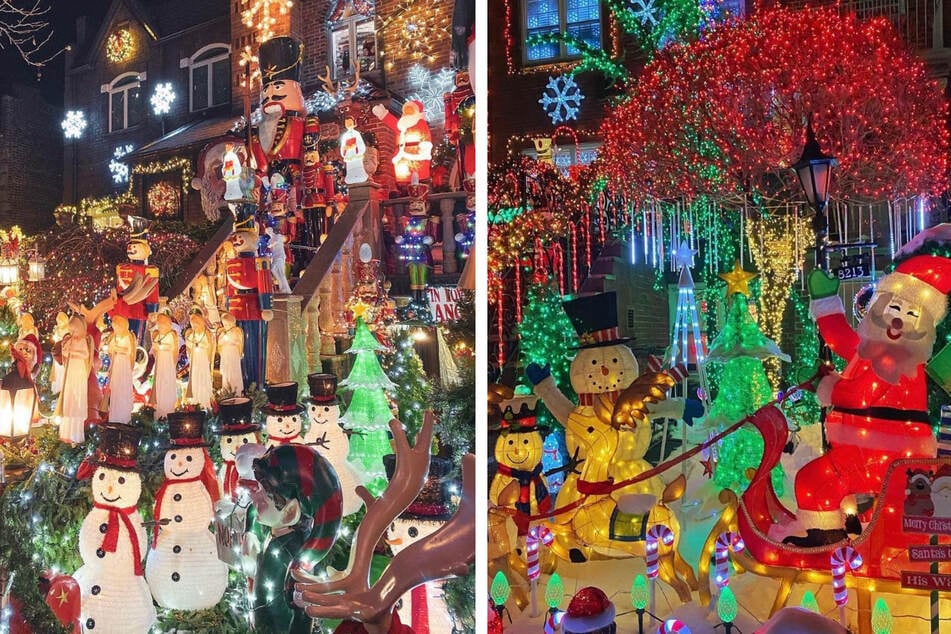 The hike to the outer borough of Brooklyn has never been more worth it than at Christmastime.
It is estimated that over 100,000 people journey to the Dyker Heights neighborhood each year to see the most eye-popping lights jam packed into one small New York area.
Many of the displays are executed by professional decorating companies, and cost tens of thousands of dollars each in electric bills!
Most of the residential houses in the 'hood put their displays up the day after Thanksgiving and remain decorated through New Years Day. The streets are usually busiest between 5 and 9 PM.
The best lights can be found from 83rd to 86th Streets between 11th and 13th Avenues. The blocks between 10th and 11th Avenues also are home to more out-of-this-world illuminations.
Don't forget to bundle up for the chilly nighttime views!
Shop at an outdoor holiday market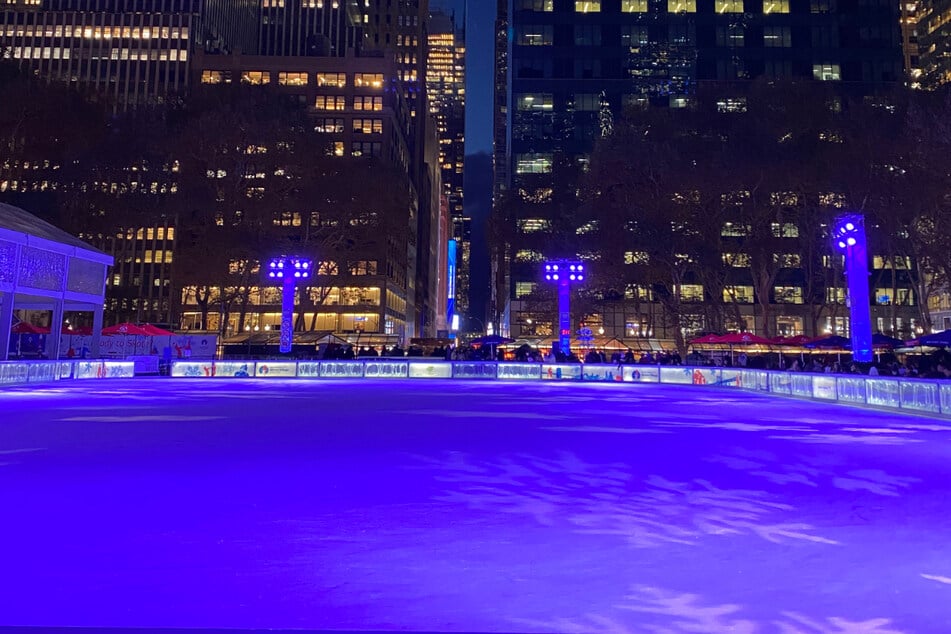 New York is also home to plenty of bustling holiday markets erected for the season and modeled after their famed European counterparts, which make for some fresh-air fun.
The Winter Village at Bryant Park houses a seasonal ice skating rink with free admission behind the New York Public Library building. Skate rental is an additional charge, along with heated igloos nearby that serve up bites and drinks.
The surrounding Urbanspace holiday market features 170 temporary shops, including its Small Business Spotlight that gives four minority-owned companies space to sell their products in a free booth for the festivities.
Urbanspace also organizes some of the city's best holiday markets at Union Square and Columbus Circle – which are back and better than ever this year. Both locales host vendors selling handmade arts and crafts to gift to your loved ones, and wintry, local foods to keep you warm while you shop.
Wherever you choose to spend your New York City Christmas, there are plenty of sights to take in as the city reopens in all its splendor.
And if you're itching for more holiday season staples, the Times Square ball drop is also reopening to spectators, and can cap off the outdoor classics done right.
Cover photo: Collage: Lena Grotticelli