Last-minute Thanksgiving recipes to cook up new traditions
USA – The foodie holiday that is Thanksgiving is just around the corner. If you're struggling to find food or drinks that are quick, easy, and delicious to make, TAG24 News has some recipes that will win over any crowd.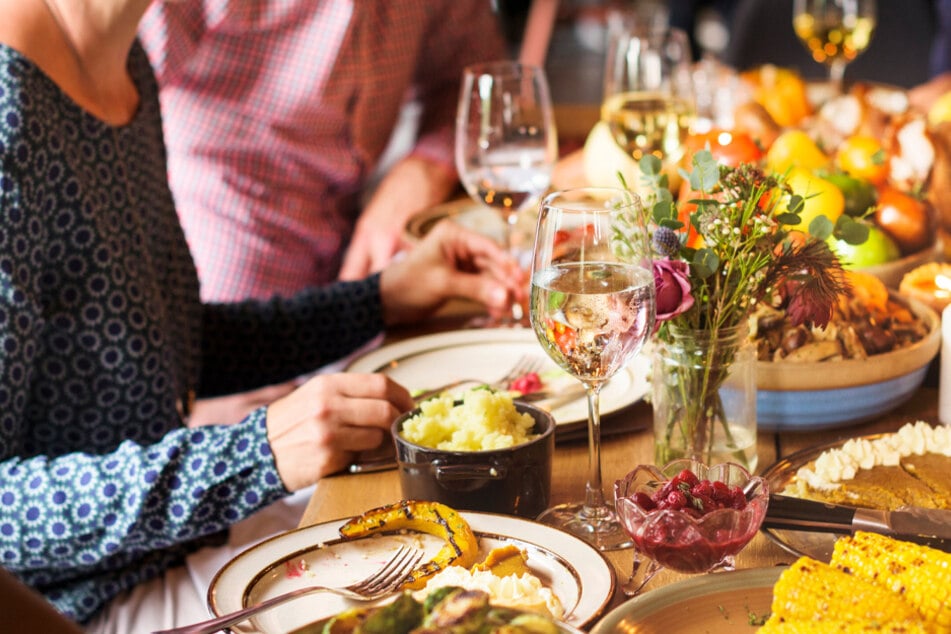 Just like that, Thanksgiving is right around the corner!
The holidays can be a time full of love or stress, and how well you've prepared for any gathering of friends or family tends to depict which direction your mood sways in.
If you've found that time got away from you, and you're now staring at an empty pantry and barren fridge wondering what to bring to your friends-giving party or Thanksgiving feast, you're not alone.
But just because you're on a time crunch doesn't mean you can't throw something together that's foolproof to make and totally delicious.
No one will even suspect you ran out of time to plan an exuberant take on the Thanksgiving Day dishes of your foodie dreams.
After all, the high-key goal is to make it seem like you spent days on end in the kitchen crafting meticulously planned dishes and holiday-inspired boozy beverages – even when you didn't.
Thanksgiving Booze
What's a holiday without a boozy pick-me-up? There are so many directions you can go in when crafting the perfect Thanksgiving drink menu. From booze-infused hot chocolate to its heftier uncle of a drink in spiked eggnog, or a classic hot toddy to a simple and potent old-fashioned, the options are endless!
If you're interested in creating a holiday classic for a group with ranging dietary restrictions, then a dairy-free and booze-infused eggnog are perfect. Not only that, but it's painfully simple to make, too!
Sure, some people pride themselves on their ability to make homemade eggnog that could make your grandmother cry tears of pure joy, but when time is not on your side, you reach for what's resourceful.
Give your boozy eggnog the Thanksgiving treatment by adding a touch of pumpkin spice creamer to give it that festive, seasonal feel.
Depending on who will be in attendance, you can choose to leave out the bourbon, rum, or whatever your heart desires to spike the eggnog with. This allows your friends or family to decide whether they want to walk on the wild side or keep their drink booze-free.
Heck, this even opens up the option to start a new Thanksgiving tradition of cheers-ing to another year and taking pre-dinner shots with the liquor that's already been graciously provided for the eggnog.
If you're up for the challenge, you can always make your very own eggnog at home just like you like it, or follow this recipe from Go Dairy Free for a vegan version.
If you're into bourbon and rum but aren't too keen on eggnog, you can always opt for a hot apple cider with a splash of your favorite dark liquor to get in the spirit!
Like any other holiday, having wine and beer on-hand is a solid idea, too. This way, those who aren't into the whole eggnog scene have something alcoholic to sip on and muster through the day with.
Thanksgiving Side Dishes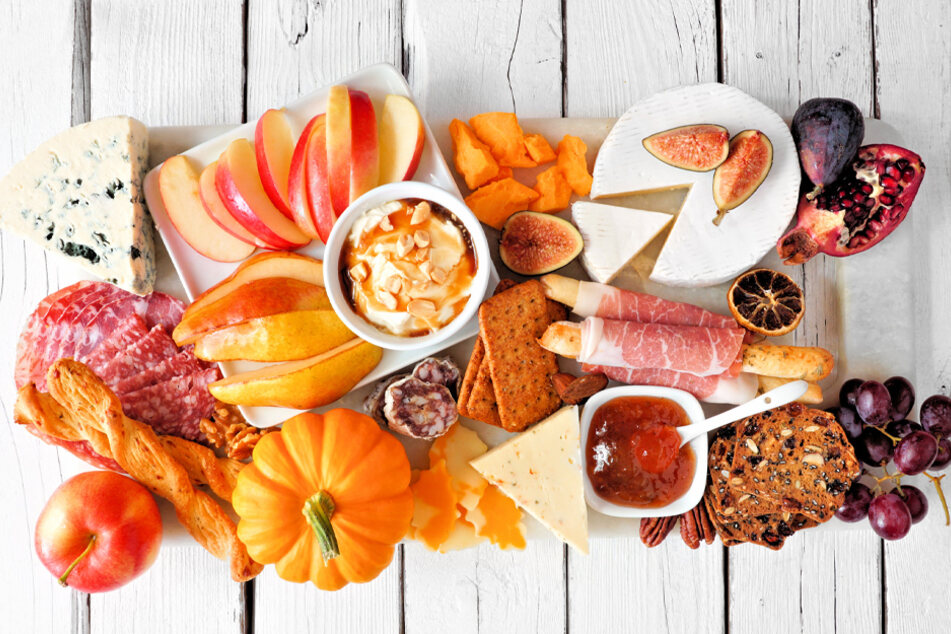 Thanksgiving feasts are often thought of being carb-heavy with side dishes such as mashed potatoes, sweet potato casseroles, and the quintessential part to every Thanksgiving feast – stuffing.

But like any other holiday, there are no rules as to what cannot be served as a part of the meal. If you don't like green bean casserole, replace it! If you were never that into sweet potato pie, cook up something else! Life's too short to make, and eat, food you aren't psyched on.
This Thanksgiving, try something new by bringing a charcuterie board of sorts to the feast! You can either make your own and experiment with different displays of meats, cheeses, nuts, and more, or purchase a pre-made one at your local grocery store.
For those who are really cutting it close and can't make it to the store to buy the needed ingredients for a charcuterie board, open up the fridge and see how you can work with what you've got on-hand to create a visually pleasing, drool-worthy display.
If you need some inspiration for Holiday-inspired charcuterie boards, check out Wanderlust and Wellness and Kroll's Korner for ideas!
Another side dish could be ham and cheese sliders with a nice poppy seed glaze to top it off. If you, or those you're spending Thanksgiving with, are vegan or vegetarian, simply swap out the ham for your favorite plant-based protein along with some vegan cheese, and voilà! You've got a vegetarian-friendly dish that's sure to make some taste buds dance.
For a play-by-play on how to make these sliders the best they can be, check out I Heart Naptime's recipe, and make your vegan or plant-based swaps where required.
Thanksgiving Desserts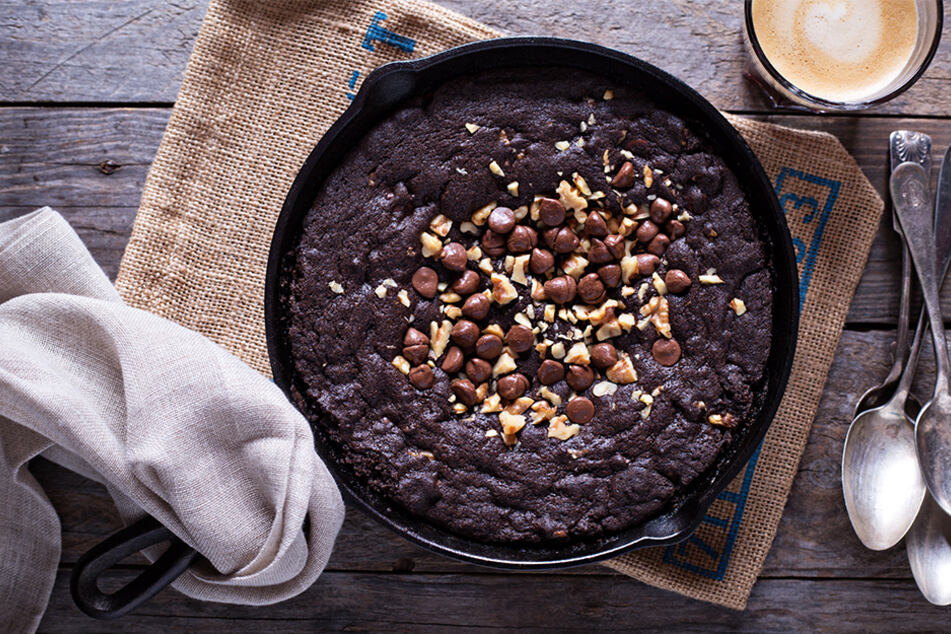 Arguably one of the best parts about Thanksgiving is the sugar rush that comes after your Thanksgiving lunch or dinner has wrapped up.

And luckily, it doesn't take a lot of time, effort, or skill to make some mouth-watering desserts or TikTok inspired treats for your loved ones to enjoy.
Sure, you can run by your local grocery store and pick up a couple dozen sugar cookies or pre-baked pie and call it a day. Or, you can make something that seems like it's made from scratch that's sure to impress without having to put much manual work in at all.
All you need is a cast iron skillet, a roll of cookie dough, and a box of brownie mix to make a deep dish "brookie", the combination of a brownie and a cookie.
All it takes is mixing up some brownie batter, pouring it into a cast iron skillet, and placing cookie dough atop of it before baking it in the oven.
You can also make this entirely from scratch if you have the extra time. For those who want to take the easy way out, check out this "cheater" brookie recipe from Butter Your Biscuit.
Feel free to get creative with your brookie, and add some pumpkin spice to the mix, or top it off with pumpkin ice cream to really give this dessert the Thanksgiving treatment.
Above all, Thanksgiving is a time to take in and cherish the love that's all around you. While it's easy to get caught up in the foodie aspect and the work involved, don't forget to make memories amongst the madness!
Cover photo: 123RF/rawpixel