Did a Donald Trump employee purposely flood a room to cover his tracks?
Palm Beach, Florida - A worker at Donald Trump's Mar-a-Lago estate reportedly drained a pool which flooded a surveillance room, and prosecutors are suspicious.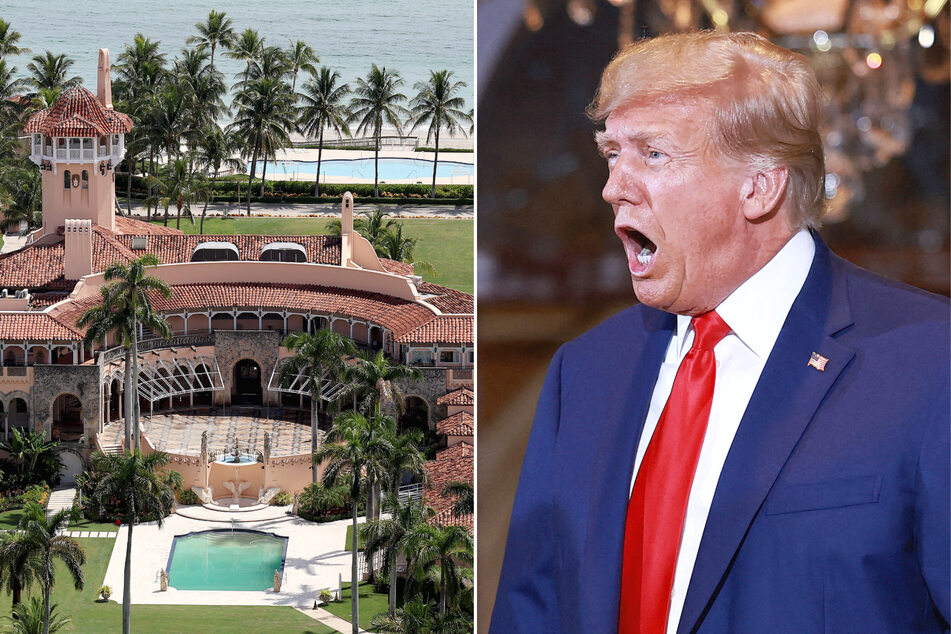 Is something fishy going on with one of Trump's pools?
According to CNN, a maintenance worker drained the pool back in October, which caused flooding in a nearby security room. The room contained computer servers that held surveillance video logs.
The servers and logs were not damaged in the incident.
The Department of Justice, led by Special Counsel Jack Smith, has been investigating Trump and his mishandling of classified documents taken from the White House after his presidency. They were found at his Florida estate during an FBI raid back in August.
While it's not clear whether the flood of his surveillance room was intentional or not, prosecutors have been paying close attention – as they have been gathering evidence to determine if Trump and those close to him attempted to obstruct the investigation.
The same worker who drained the pool was also previously seen in surveillance footage helping Trump aids move boxes of classified documents around the estate.

As the investigation is rumored to be nearing its end, more damning evidence has been coming out. It includes a report on a recording prosecutors have where Trump openly admits to taking a classified document, and acknowledges the complications of doing so.
Trump has continued to insist he's done nothing wrong, but he may be facing yet another indictment soon with some very serious charges.
Cover photo: Collage: JOE RAEDLE / GETTY IMAGES NORTH AMERICA / Getty Images via AFP