Donald Trump slams Fox News for "big orange" photo of him
Bedminster, New Jersey - Donald Trump took to social media to share some insecurities he has about a photo of himself, and his angst towards a particular media rival that keeps sharing it.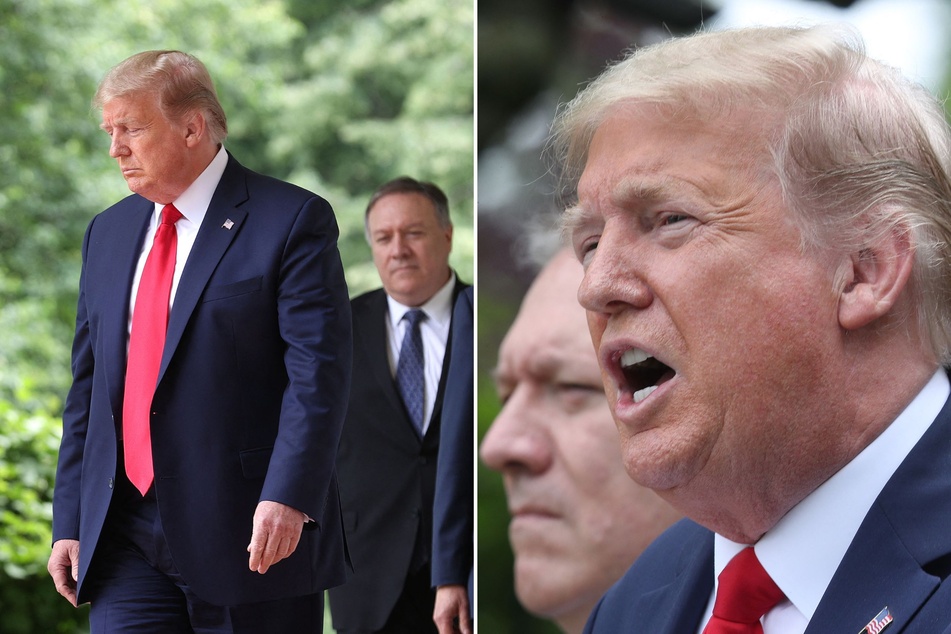 The former president has unleashed his fury on Fox News over an unflattering "orange" photo.
On Thursday morning, Trump showed a bit of his emo side in a Truth Social post, where he rallied against a Fox News show that clearly left him a bit triggered.
"Why doesn't Fox and Friends show all of the polls where I am beating Biden, by a lot? They just won't do it!" he ranted, an argument he has regularly leveled at the network.
"Also," he continued, "they purposely show the absolutely worst pictures of me, especially the big 'orang' one with my chin pulled way back."
"They think they are getting away with something, they're not," he added.
Trump used to have a good relationship with Fox, as the majority of the network's hosts supported and defended him on air. The partnership has since soured in recent years after Fox was sued for pushing Trump's false election fraud claims, and CEO Rupert Murdoch has refused to endorse him this time around for the 2024 election.
It's not clear exactly what photo the former president is referring to, as his orange look has always been a part of his iconic image.
Social media users are having a field day sharing their ideas of what the "big orange" photo could be.
Cover photo: Collage: Win McNamee / GETTY IMAGES NORTH AMERICA / Getty Images via AFP