Trump shades "Ron DeSanctimonious" and calls him "disloyal"
Palm Beach, Florida - Another day, another long-winded Truth Social rant from former President Donald Trump directed at his current Republican party foe – Ron DeSantis.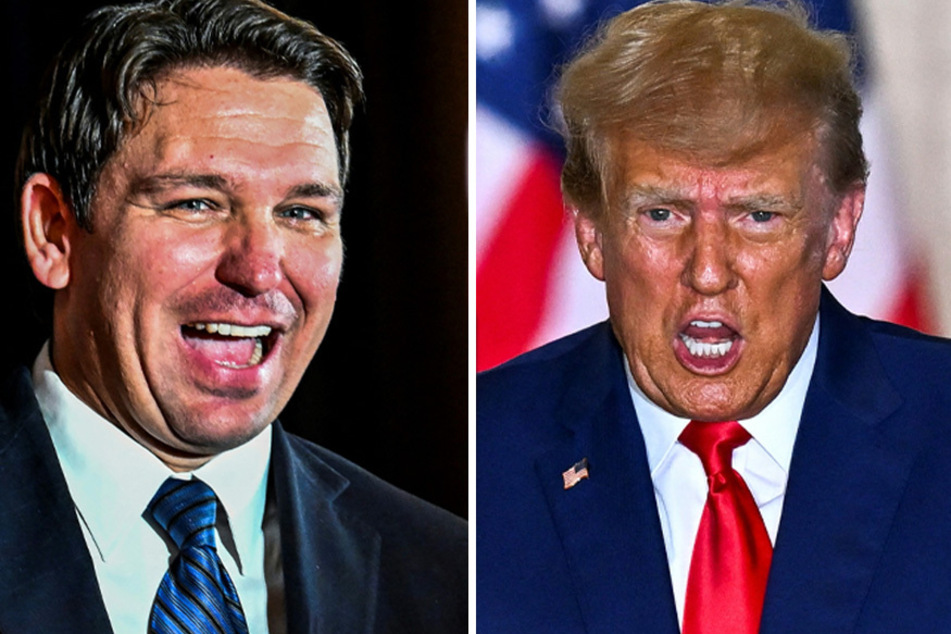 Trump may be anxiously awaiting yet another indictment, but that isn't stopping him from launching verbal attacks on his current competition.
As the 2024 presidential race starts to heat up, Trump is wasting no time attacking his Republican opponents – particularly Florida Governor Ron DeSantis.
In typical Trump fashion, the twice-indicted former president has taken to his beloved Truth Social platform to throw some shade at his competition by once again solely addressing him as "Ron DeSanctimonious" before attempting to insult the governor.

"The more people get to know [DeSantis], the lower his polls are going," Trump declares in one of many video messages aimed at attacking his fellow presidential hopeful.
According to Trump's rant, DeSantis is now polling "in the mid-teens, and falling fast. He will, soon, not be No. 2," which Trump says he "deserves" because DeSantis is "a very disloyal person."
Donald Trump slams Ron DeSantis for "attracting small crowds"
In a different video on Truth Social, Trump claims DeSantis' polling numbers are allegedly "crashing because of his stance on obliterating social security and medicare."

The former president finished his rant by adding one final insult regarding DeSantis' rallies, with Trump claiming his current GOP enemy is "attracting small crowds that leave really early – that's never a good sign."
A new survey of Iowa Republicans released Sunday by Fox Business indicates that Trump currently has a 30-point lead on DeSantis.
Cover photo: Chandan Khanna / AFP