Biden pulls a major U-turn on labor and urges Congress to block rail strike
Washington DC - President Joe Biden sided with rail companies on Monday by asking Congress to block a nationwide strike and force a contract agreement on rail workers who already voted it down.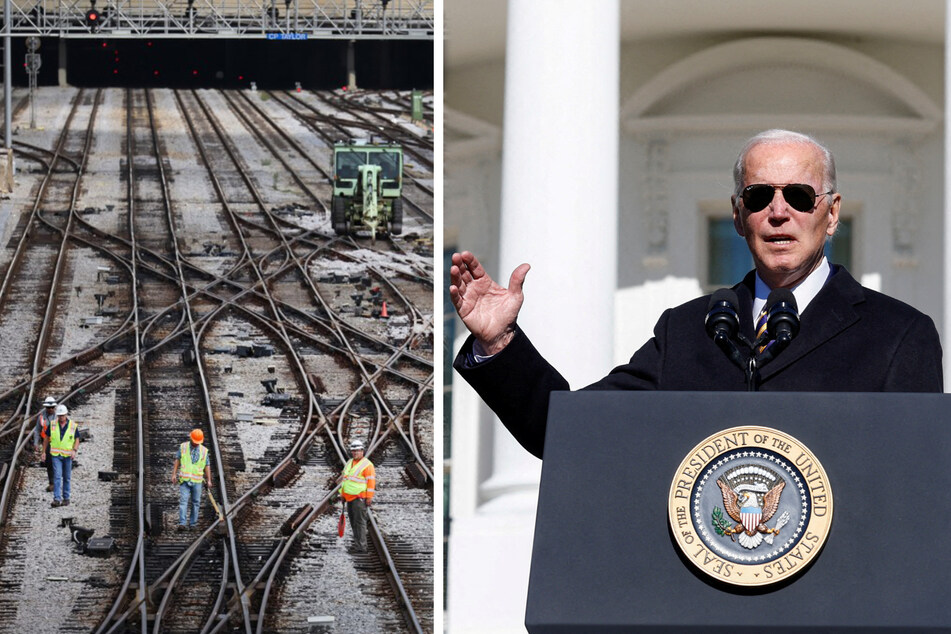 "I am calling on Congress to pass legislation immediately to adopt the Tentative Agreement between railroad workers and operators – without any modifications or delay – to avert a potentially crippling national rail shutdown," Biden said in a statement.
In September, the Biden administration helped broker a deal between railroad companies and union leadership which would have guaranteed 24% wage increases and $5,000 in bonuses over the period from 2020-2024 – without cost-of-living adjustments.
Though the pay increases have been touted by the administration as "historic," railroad workers have said they are not enough to account for inflation, nor does the agreement address concerns around understaffing, grueling scheduling practices, harsh attendance policies, and lack of paid sick time. Meanwhile, the rail companies have reaped record profits quarter after quarter and pay out billions in buybacks and dividends to shareholders each year.
"The majority of the unions in the industry have voted to approve the deal," Biden went on to say in his announcement, neglecting to mention that a majority of rail labor has actually rejected the proposal.
Calling himself "a proud pro-labor President," Biden claimed he is acting in rail workers' best interests: "At this critical moment for our economy, in the holiday season, we cannot let our strongly held conviction for better outcomes for workers deny workers the benefits of the bargain they reached, and hurl this nation into a devastating rail freight shutdown."
As for where workers actually stand, their response to the announcement is as crystal-clear as it gets. "He is going down as one of the biggest disappointments in labor history," said Railroad Workers United (RWU), a cross-union group representing rank-and-file rail employees.
US House to vote on blocking a rail strike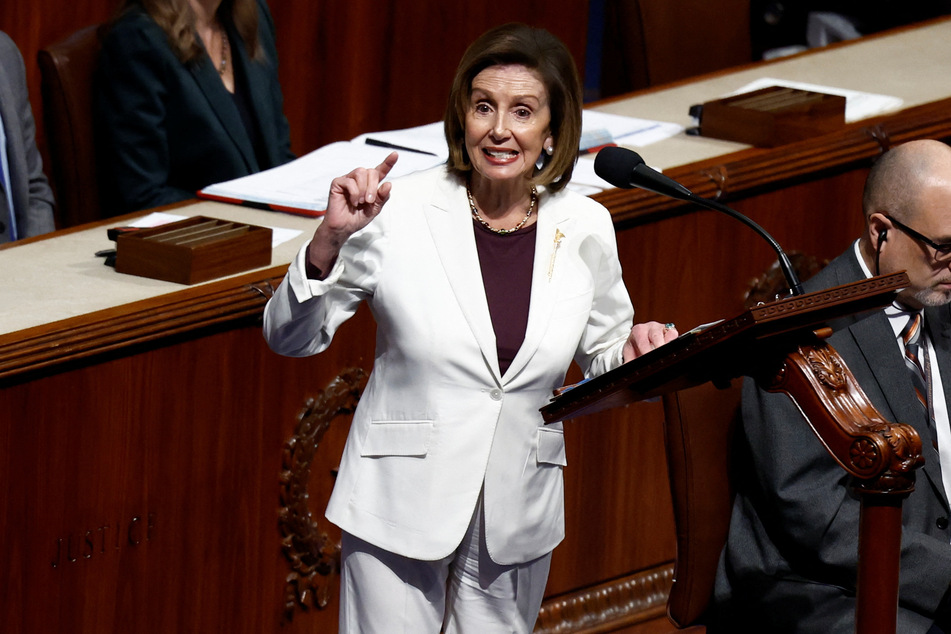 House Speaker Nancy Pelosi followed up Biden's statement with some verbal gymnastics of her own, saying that Congress will vote on legislation to block the rail strike well ahead of the agreed-upon December 9 deadline.
"As we consider Congressional action, we must recognize that railroads have been selling out to Wall Street to boost their bottom lines, making obscene profits while demanding more and more from railroad workers," the California Democrat said.
"This week, the House will take up a bill adopting the Tentative Agreement – with no poison pills or changes to the negotiated terms – and send it to the Senate," she went on to add.
"It is my hope that this necessary, strike-averting legislation will earn a strongly bipartisan vote, giving America's families confidence in our commitment to protecting their financial futures."
Meanwhile, RWU made it clear how "unhappy" they were with Biden's move in a press release on Tuesday, saying they will "continue to fight for a better contract for railroad workers in this round and future rounds of contract bargaining."
"This announcement proves that the current state of two-party politics will never address our concerns and must be changed," said RWU Co-Chair Gabe Christenson.
"While this latest turn of events is disheartening and most definitely is a setback, railroad workers will continue to fight for what we deserve."
Cover photo: Collage: SCOTT OLSON / GETTY IMAGES NORTH AMERICA / Getty Images via AFP & REUTERS