Biden responds to "gut-wrenching" Afghanistan turmoil and vows "forceful" response if Taliban attack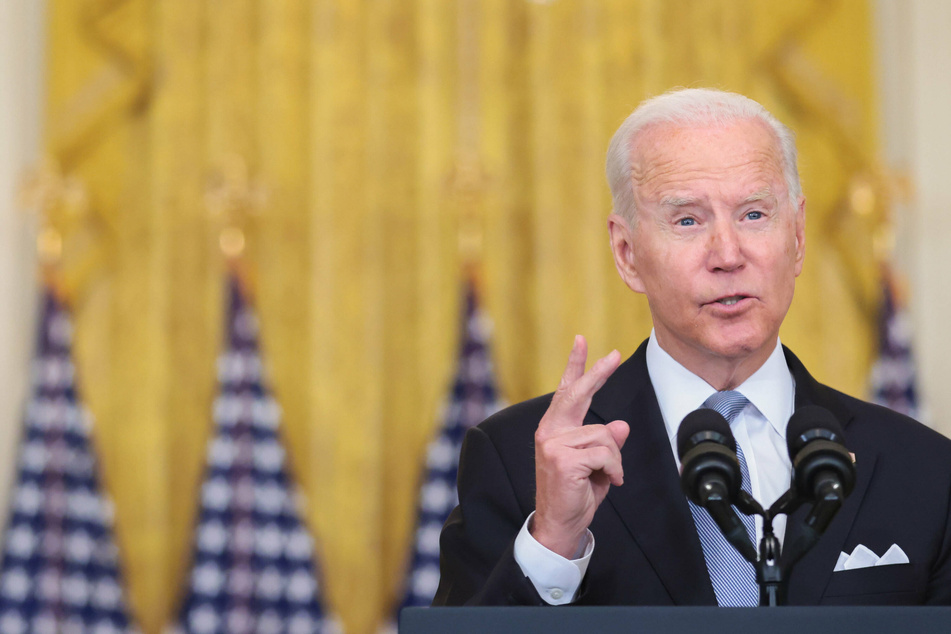 Biden has threatened a "swift and forceful" response if the Taliban attacks his country's personnel or disrupts the military operations underway at Kabul airport.
He insisted he still stands "squarely behind" his decision to withdraw US troops from Afghanistan, and argued it would have made no difference if they had stayed longer.
"After 20 years, I've learned the hard way that there was never a good time to withdraw," Biden said.
Biden admitted that Washington underestimated the pace of the Taliban's advance.
But he also pointed to the Afghan military giving up key cities without a fight in recent days, and argued that while the US had trained and equipped Afghan security forces, they could not give them the will to fight for their future.
He said the US should be "narrowly focused on counter-terrorism, not counter-insurgency or nation-building."
"I know my decision on Afghanistan will be criticized. But I would rather take all that criticism than pass this responsibility on to yet another president," the president tweeted on Monday.
"It's the right one for our people, for the brave servicemembers who risk their lives serving our nation, and for America," he added.
Turmoil and gunfire at the airport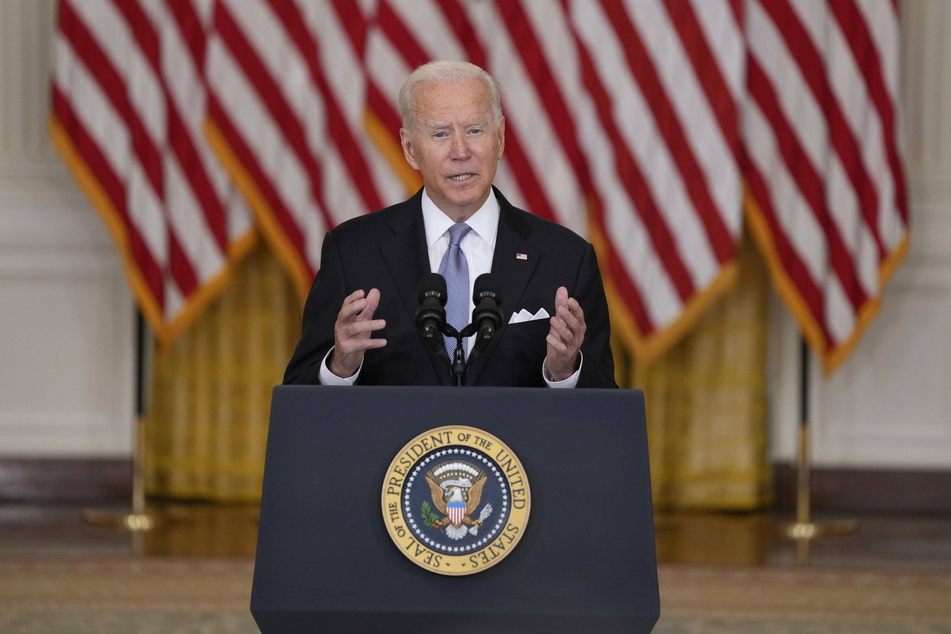 Biden's comments came as US forces struggled to restore order at Kabul's airport on Monday.
In the wake of the Taliban takeover, US troops tried to facilitate the evacuation of Western diplomats while holding back a crush of Afghans also trying to flee the country.
There have been reports of deaths and shooting as US troops seek to maintain order. The Pentagon said two armed Afghans – not from the Taliban – had been killed at the airport by US troops in self-defense.
The US military has so far deployed around 2,500 soldiers at Kabul airport and will increase that number to 3,000 in the next 24 hours, Pentagon Press Secretary John Kirby said Monday.
The goal is to have about 6,000 troops on hand to assist with evacuation.
Belgium, the Czech Republic, Denmark, Italy, the Netherlands, Norway, the Philippines, Sweden, France and Germany were among the nations also trying to get people out on Monday.
A huge Afghan national flag that had flown for several years over Kabul was lowered in the morning. It was a gift from India and had first been hoisted in 2014 on Wasir Akbar Khan Hill, a mound in the center of the city.
It was considered a landmark of sorts, and was a popular photo backdrop that could be seen from far away.

Cover photo: IMAGO / ZUMA Wire