Biden visits Puerto Rico after Hurricane Fiona and says he was "raised in the Puerto Rican community"
Ponce, Puerto Rico — President Joe Biden declared in Puerto Rico on Monday that his administration is committed to helping the island recover from Hurricane Fiona and other disasters, announcing a $60 million federal investment in flood management that he said was only a small piece of the overall assistance he is ready to provide the territory.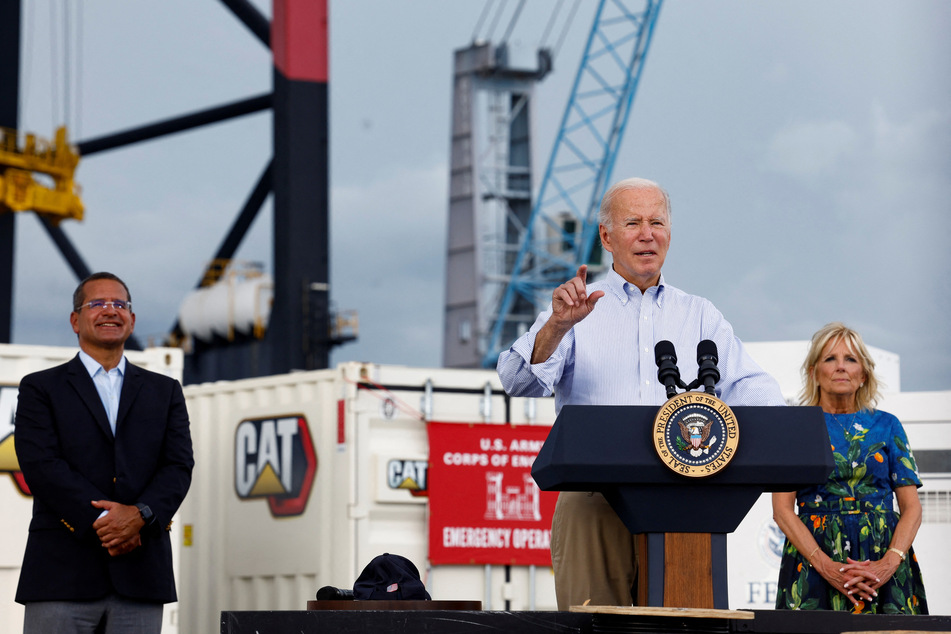 "I'm determined to help Puerto Rico build faster than in the past and stronger and better prepared for the future," said Biden, who arrived to the Rafael Cordero Santiago Port of the Americas in the city of Ponce.
Puerto Rico will use the money to create a new flood warning system and fortify flood walls and levees, said the president, who was also expected to meet residents and prepare bags filled with food and relief during his short time on the island.
The president and first lady Jill Biden landed at the Mercedita International Airport in Ponce, the largest city in the island's southern region, which experienced a series of devastating earthquakes two years ago and was hard hit by Fiona's floods last month.
During a 15-minute speech, Biden recognized the string of natural disasters Puerto Rico has faced in recent years, including Hurricane Maria, which killed thousands in 2017 and left residents grappling with difficult living conditions.
"Yet somehow the people of Puerto Rico keep getting back up with resilience and determination," Biden said. "Quite frankly, it's pretty extraordinary when you look at it from afar."
Biden also mentioned Puerto Rico's vulnerable power grid, which has blackouts even when there are no emergencies, and said his administration was "particularly focused" on the issue.
The president also reflected on what he described as a long-standing personal relationship with the territory, saying his home state of Delaware has a large share of Puerto Rican residents.
"I was sort of raised in the Puerto Rican community at home, politically," the president said.
Puerto Rico asks Joe Biden "to be treated in the same way as our fellow Americans in the states"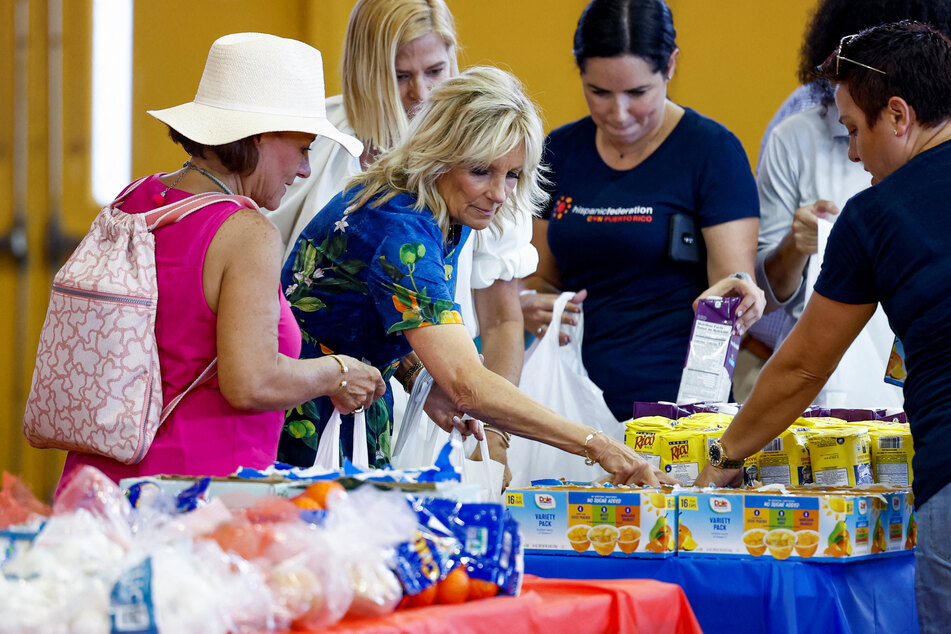 Among those in attendance during Biden's remarks were Puerto Rico Governor Pedro Pierluisi, Resident Commissioner Jenniffer González, and municipal mayors and executive agency heads. Federal officials also came, including long-time New York Rep. Nydia Velázquez, who is Puerto Rican.
While introducing Biden, Pierluisi said the President is committed to the island and said he had briefed Biden on on how the recovery from Fiona is going.
The governor added that he had requested that the president amend the major disaster declaration to provide "100% funding for debris removal, emergency, protective measures, and direct federal assistance" for another six months.
"My asks to you, Mr. President, are straightforward. We want to be treated in the same way as our fellow Americans in the states in times of need," said the island's top official.
Biden also acknowledged that many Puerto Ricans have loved ones in Florida, which was struck last week by Hurricane Ian.
"Your hearts are with them right now," he said, "and their hearts are with you."
Cover photo: REUTERS