McCarthy defends George Santos despite questioning his dishonest resume
Washington DC - House Speaker Kevin McCarthy is taking heat for claiming he "had a few questions" about the resume of Rep. George Santos while insisting the serial liar should not be forced out of office.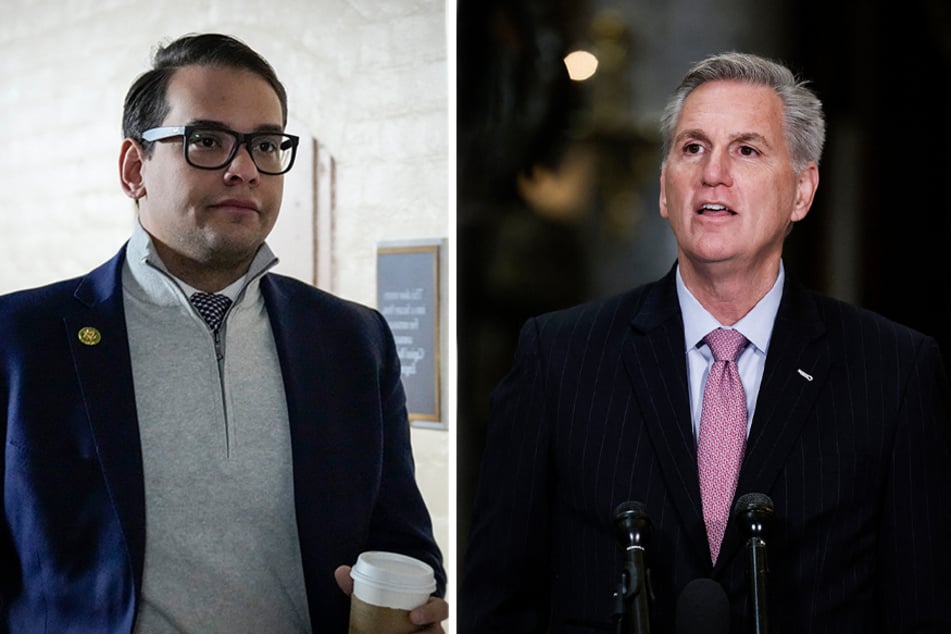 Democratic Rep. Dan Goldman says McCarthy's effort to distance himself from Santos' trail of lies makes him "complicit" in the lawmaker's stubborn refusal to step down from his congressional seat.
"The public has no choice but to believe that McCarthy was complicit in concealing Mr. Santos' lies in order to flip a seat in a win-at-all-costs effort to gain power," Goldman said.
The attack came as Democratic Rep. Ritchie Torres journeyed to Santos' Long Island district Tuesday to call for the Federal Election Commission to launch a probe into irregularities involving the financing of Santos' successful campaign for Congress.
"There are serious questions (about how Santos) financed his illegitimate campaign for elected office that was built on a web of deception encompassing nearly every facet of his professional and personal life," Torres said.
Santos says he loaned his campaign $700,000 to bankroll his upset win but has avoided questions about where he got the cash. He lives at his sister's home and as recently as 2020 he was making just $55,000 as a call center worker.
Torres asked the FEC to investigate the role played by RedStone Strategies, a murky company that aided the Santos campaign but is apparently unregistered with authorities.
"The people of New York's 3rd Congressional District deserve to be represented by someone who will serve them with honesty, transparency, and integrity," Torres said.
McCarthy doubles down on giving Santos committee assignments despite trail of lies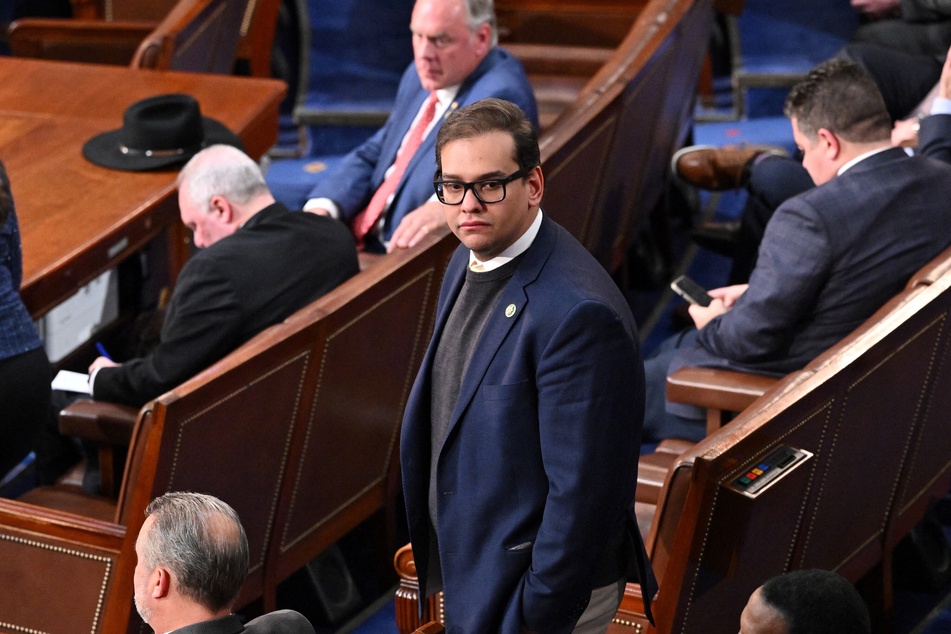 McCarthy, who barely won the speaker's gavel and needs every Republican vote he can get, has sought to say as little as possible about Santos since his life story was exposed as a scam.
He reiterated his plans to give Santos committee assignments a day after hinting that he long suspected Santos was lying about his background.
"I always had a few questions about it," McCarthy told CNN, referring to Santos' fabrication-filled resume.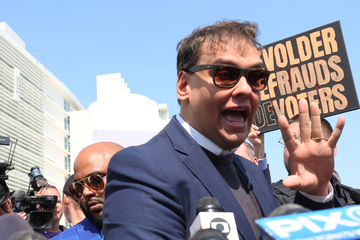 That admission raises obvious questions about why McCarthy and other GOP leaders continued to strongly support Santos in his campaign to flip a Democratic-leaning district on the North Shore and a slice of northeast Queens.
Santos faces state and federal investigations into his myriad lies, especially how he got the money to run his winning campaign.
He reportedly scored big donations from real estate magnate Andrew Intrater, the cousin of a Russian oligarch who was once accused of being a go-between in the Stormy Daniels hush money case.
The 34-year-old falsely claimed to have graduated from Baruch College and New York University, and to have worked for investment banks. He also lied about having Jewish roots and grandparents who fled the Holocaust.
The entire Republican leadership of Nassau County has disowned Santos, and most of the GOP House delegation has called on him to resign.
But McCarthy wants to avoid a special election that would likely result in a Democratic pickup if Santos steps down. He can only afford to lose four GOP votes to pass any bills
Cover photo: Collage: Drew Angerer & Anna Moneymaker / GETTY IMAGES NORTH AMERICA / Getty Images via AFP