George Santos refuses to resign after demands from his own party and district
Westbury, New York — Fellow Long Island Republicans on Wednesday demanded the ouster of Rep. George Santos over his seemingly unending lies about his background, education, and finances — while a new report said he received a big donation from a crooked source. Santos is still refusing to resign.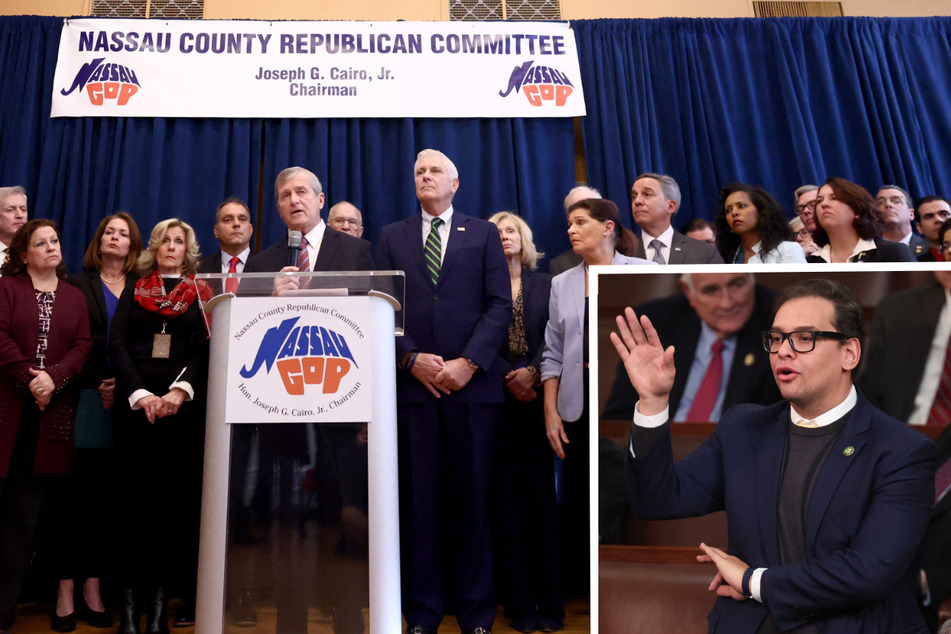 The leadership of the Nassau County GOP in Long Island demanded Santos resign or be removed from the Democratic-leaning congressional seat he narrowly won in one of the bigger upsets of the midterm elections.
"He should (not) serve in public service or as an elected official," Joseph Cairo, Nassau County GOP chair, said at a news conference packed with party leaders. "His lies were not mere fibs. He (has) disgraced the House of Representatives."
Fellow newly elected Rep. Anthony D'Esposito joined the chorus of demands for Santos to step down.
"George Santos does not have the ability to serve here in the House of Representatives and should resign," D'Esposito said via video from Washington DC.
In response, Santos told reporters on Capitol Hill that he "will not" resign and also tweeted: "I ... regret to hear that local officials refuse to work with my office to deliver results to keep our community safe and lower the cost of living.
" I will NOT resign!"
George Santos keeps sinking as Republicans call for his resignation from Congress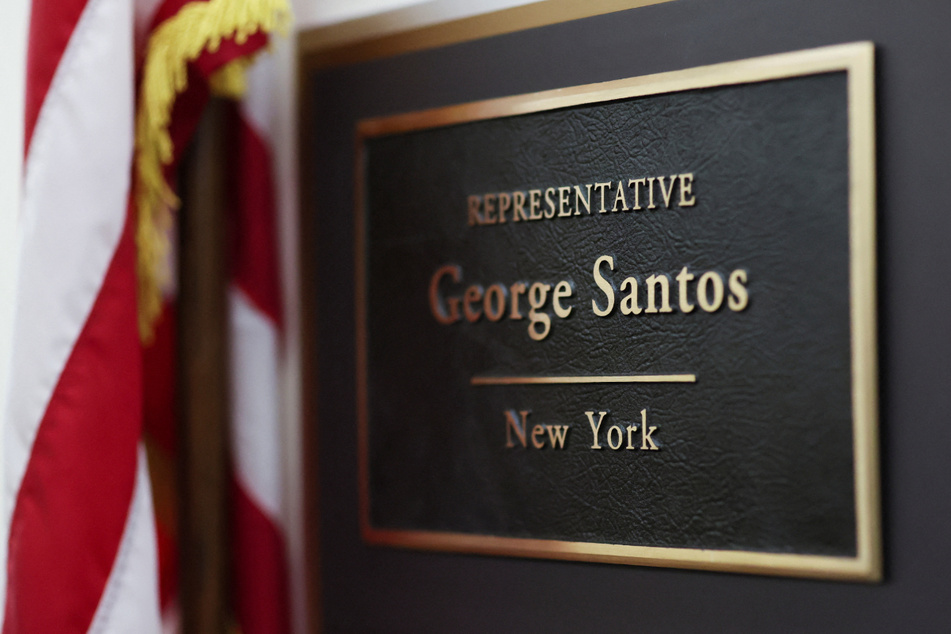 National Republican leaders have sought to dodge questions about Santos, whose district includes not only Long Island but a slice of northeastern Queens. House Democrats leaders have called for investigations and his expulsion.
The GOP holds only a tiny majority in the House of Representatives and can afford to lose no more than four Republican votes to pass anything.
If Santos resigns or is removed from Congress, that number would likely soon drop to three, a potentially major headache for already embattled Republican House Speaker Kevin McCarthy.
The call came hours after a new published report said Santos scored a huge donation from the crooked relative of a restaurateur whose eatery was used for pricey events by his successful congressional campaign. The Daily Beast reported that Santos got donations from Rocco Oppedisano, an Italian national whose family runs Il Bacco, an upscale restaurant in Queens. Oppedisano was forced to leave the US under a cloud and pleaded guilty to trying to smuggle 20 illegal Chinese immigrants on a yacht in 2019, the news site said.
Santos' campaign splurged on several events at Oppedisano's restaurant, including his election night victory party, raising even more questions over his finances and about whether the donation was legitimate. In addition, federal prosecutors are currently looking into his campaign finances, while Brazilian authorities have reopened an old fraud case against him for using stolen checks.
Now, his neighboring lawmakers within his own partying seem to also be turning against him.
Cover photo: REUTERSCollage: REUTERS & WIN MCNAMEE / GETTY IMAGES NORTH AMERICA / GETTY IMAGES VIA AFP