Rudy Giuliani announces new line of work in surprising debut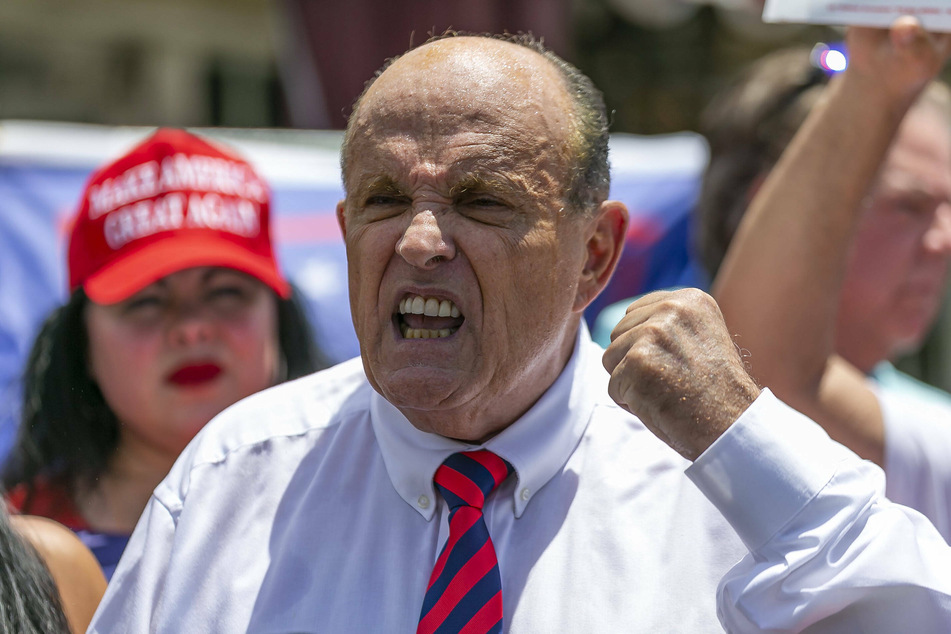 Giuliani, who faced intense backlash over his involvement in trying to help Trump overturn the 2020 election results, is now offering customized recordings for paying customers on the celebrity video platform.
"Hi. It's Rudy Giuliani, and I'm on Cameo," the beleaguered attorney said in his intro video.
"If there is an issue you want to discuss or a story you'd like to hear or share with me or a greeting that I can bring to someone that would bring happiness to their day, I would be delighted to do it. It can be arranged. We can talk through the magic of Cameo," Giuliani continues.
That "magic" is available for a mere $199 per video.
The staunch Trump ally was a key figure in supporting the ex-president's claims that the 2020 election results were invalid. He spoke at a now-infamous rally in Washington DC on January 6, repeating the falsehood that the election was stolen and that Trump was the true winner.
The crowd stormed the Capitol later that same day – with fatal results.
Since his disgrace, Giuliani has been barred from practicing law in New York and Washington DC.
He is also facing a $1.3-billion lawsuit filed by Dominion Voting Systems, the company that creates voting machines, after he spread conspiracy rumors they were involved in "election fraud."
Cameo seems to be Giuliani's desperate attempt to find his next much-needed source of income since his law license was revoked.
Cover photo: IMAGO / ZUMA Wire